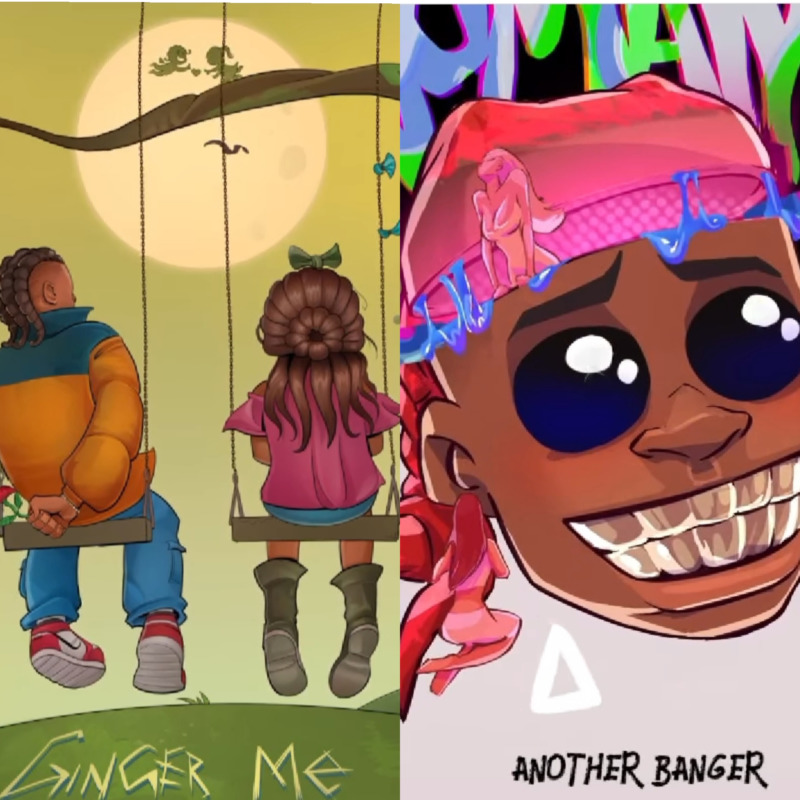 4 EPs and multiple hit singles, Rema, Mavin's cool kid has successfully carved a niche for himself. 2019 was a great year for the singer and this year is no different (Ginger Me & Woman Review).
(Rema "Ginger Me" & "Woman" Review)… From snagging the much coveted BET nomination for Best New Best Viewers Choice: International Act at the 2020 BET Awards to getting named as Apple Music Up Next Artiste of the Month, his list of achievements seem to keep on piling up. In this article, we would be reviewing Rema's latest banging tracks "Ginger Me" and "Woman."
Rema always has his fans (the Ravers) always on their toes because they really don't know what to expect. The singer has his hands in every genre, Trap, Afrobeat, Pop, you name it and from the look of things, he is still experimenting. The singer has also become unpredictable and he seems to be one of the few artistes that has the power to drop multiple tracks in the space of a week or less that would still bang. These tracks even surpass tracks from the A-listers.
This same scenario played out with the release of "Ginger Me" and "Woman," two tracks that are climbing charts and getting massive streams. Releasing a track and letting it sink in properly or "blow' would be the motive of any singer before dropping another one. Releasing too many tracks at the same time might not be so wise because some may shine or hinder the success of others.
Some fans might get confused and end up disregarding both songs because it can be quite overwhelming and most times the risk comes out great only if the content is what fans would enjoy. Rema doesn't seem to mind because he is always releasing something, be it freestyle or single for his fans.
Let's dive into the review, shall we?
"Ginger Me"
Produced by The Element, "Ginger Me" is a soul, pop, afro-Indie jam that sees Remmy boy putting away his bad boy behavior/swag aside to confess his love feelings to the lady that has infected his system.  Rema is a lover boy on this tune. Who knew the almighty bad boy (Bad Commando) could catch the love bug?
Upon hearing mushy lyrics like "Girli na your love wey dey ginger me, You dey give me the love and the energy, Only you wey dey high me like Hennessy o, hmm baby oh"  (GET FULL LYRICS) its evident that Rema has fallen head over heels with his love interest…it feels like he's been jazzed/ hypnotized (it's his first time in love).
The track has a catchy chorus which will leave you no choice to sing along and because of this it can be quite addictive – it becomes more interesting at every listen, The beat, arrangement, vocals were all in sync. Nothing too serious, nothing too crazy. Just a laid back tune that I believe Runtown would love to hop on.
Rating 4/5
"Woman"
So this track is something you wouldn't want to play at gas station because it could explode. What more could be said about this track? Prior to my first listen, seeing the name of the track made me feel like I was going to be subjected to something that praises the African woman just like Tekno did with "Woman," Beyonce, Wizkid and Saint Jhn's "Brown Skin Girl", Davido for "Wonder Woman" and Mayorkun's "Up To Something."
Well, Rema had his own plans and brought forth a whole different concept. On this tune, Rema switches back to being a bad boy. Did his love with Monica from "Ginger Me" turn sour? Who knows. Rema is not declaring love for just one woman but thousands of them. He doesn't care about the size or colour, he just wants them all for himself.
At the same time, he can't seem to make up his mind about who he likes, the sponsor, the one that calls him honey, the witch, The Patience Ozokwor wannabe. Rema is in a state of confusion but all in all he "too like woman". An interesting feature of this track is the somewhat weird catchy phrases like "Asampeteprokotomakule" and "Sa koloweko".
Although Rema assured his fans that it means nothing scary because they are popular slangs used by his people in Benin, it still feels like an alien language. Towards the end of the track, Rema starts to mumble incoherent words to give it a more spiritual vibe and it finally ends with words from Mercy Eke's viral video, "I want to relax and be taken carruf"
Accolades have to be given to Ozedikus and BURSSBRAIN for producing the bopping Afrobeat tune. Rema's vocals which switch from Trap, Afrobeats, Bollywood, Pop, the arrangement, mixing were all top-notch as usual.
Rating: 3.5/5
Rema 'Ginger Me' & 'Woman' Review
Rema The Bad Commando Fell In Love comfortably (Ginger Me), realized Love Could be Dangerous and switched back to his Bad-Boy Mode (Woman). This Versatility is the reason why he would always be ahead and stay Top!
The Verdict
I like the fact that Rema exhibits characteristics similar to that of a Chameleon. He seems to have mastered the art of switching it up on any track and he makes sure he sound different or makes sure every track is better than the previous. Rema is the kind that doesn't do much writing because once the beat comes on, he gets inspired and pours out whatever is in his mind- it's like being in another galaxy or universe.
Rema said this himself, he is unwilling to change or let his roots for anyone and makes sure there is madness once he hears the beat. This is obviously why he is always in sync with his producers because they seem to have an insight on what goes on in his head. However, let's not get too carried away because there is one thing that seems to be lacking in both songs- they are lyrically bland.
No doubt, the vibe, beat, arrangement were top notch, its a huge hit but the lyrics are a no no. The sound, Rema's vocals, and beat covered up the weakness of both tracks. I get it, its nothing too serious but Rema has to really work on lyrics because if it was any other person, it would have been pure audio terrorism. Rema would have scored more points if not for the lyrics.
Not satisfied with my rating? Do drop your opinions about the songs in the comment section below
Rema 'Ginger Me' & 'Woman' Review