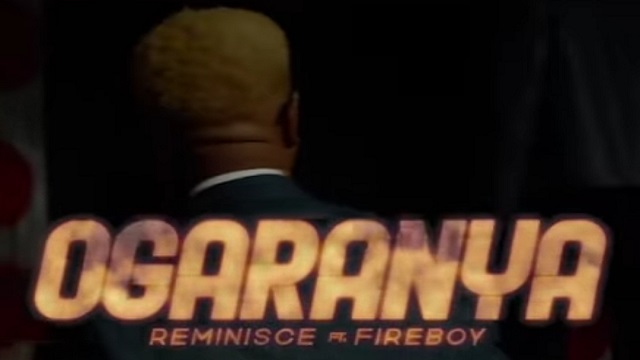 Reminisce releases "Ogaranya Video" performed alongside YBNL star artiste, Fireboy DML… Watch and Enjoy!
LRR- Les Rose Record presents "Ogaranya Video"
"Ogaranya" was delivered by Reminisce While we were anticipating the release of his forthcoming EP 'Vibes And Inshallah', Reminisce released the song as a lead single off the music project. On this track he employed the Services of YBNL's talented raving star, Fireboy who graced the rap track with his most loved Afro-life vibe. Reminisce while unveiling this record stated; 'This kid @fireboydml is the future of the industry as far as I'm concerned, @beatsbysarz did his magic as usual and Oja Daddy had to "Tusi Pu Pu"for the culture'.
Quotable Lyrics
Theres nobody like me
Theres nobody like me
When I step up in the place dem dey manya
They call me Ogaranya o
They call me Ogaranya
Theres nobody like me
Theres nobody like me
When I step up in the place dem dey manya
They call me Ogaranya
They call me Ogaranya o
Oja daddy wole don kiluminati
Hafusa ibu owo ina the party
Owo ni koko joor ma lo so jatijati
Bring your bread ..moni butter tin ma fa si
Baby girl is double double, uku uku
Loni bam bam baby shuku shuku
Oja D murder dem dubu dubu
Sha na womi ni iran luku luku… Click HERE For FULL LYRICS
GET AUDIO
The music video starts with Reminisce playing the piano before Fireboy was asked to light up the stage with his electric vibe… As directed by TG Omori, Watch below