Wizkid's baby mama; Binta Diallo has revealed possibly the most impossible and unbelievable news that would grace the internet today.
Binta who is of Guinean descent was at logger-heads with Wizkid sometime last year, accusing the singer of being a deadbeat dad as she claimed he has abandoned every of his responsibility over their son.
However, just yesterday, Binta took to her Instagram to give her followers a chance of asking her any questions they wish to ask, and after just few seconds the privilege was granted; a certain follower made a request, asking Binta to send him/her a picture of Wizkid and their son together.
The user wrote; "Can you send me a pic that Ayo snapped with his dad?"
The Guinean however replied with a shocking response. She wrote; "I'm not sure what pic you're talking about, but there isn't any."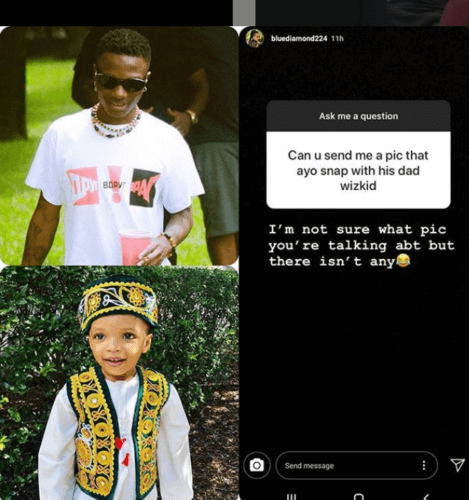 ---