APPLE MUSIC'S AFRICA NOW RADIO WITH CUPPY THIS SUNDAY WITH REXXIE
This Week's Episode Features a Conversation With Rexxie, the 5 Hottest Tracks of the Week, and Paola Audrey's Favorite African Proverb!
Tune in to Africa Now Radio With Cuppy This Sunday, January 24th at 2p Lagos/London / 3p Johannesburg/Paris / 6a LA / 9a NYC Only on Apple Music 1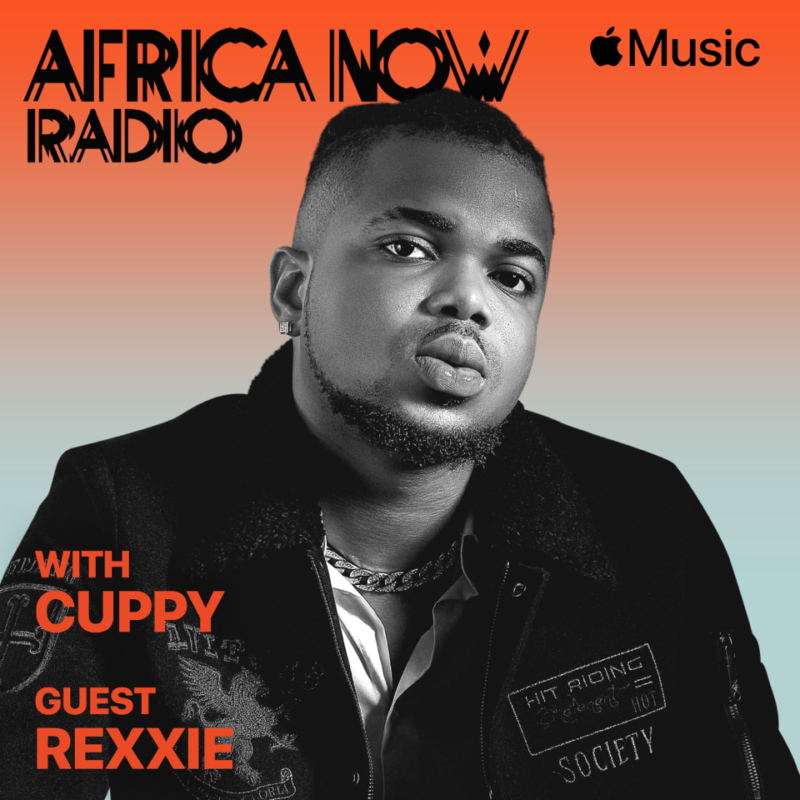 Cover Star Interview
Nigerian producer and artist Rexxie is this week's cover star and joins Cuppy via FaceTime on Apple Music 1 to talk about his latest track with Mohbad, "KPK (Ko Por K'e)." Rexxie discusses the track's meaning, creating the Zanku sound, and why producers are only now getting the recognition they deserve.
The Big 5
Cuppy shares the 5 hottest new African tracks of the moment. This week's selection includes new tracks from Ami Faku, Busta 929, Nyashinski and Chris Kaiga, Joey B and Sarkodie, and Zlatan.
Africa Rising
Benin-born Ayra Starr is the latest Africa Rising cover star, a campaign which shines a light on the next generation of African superstars. https://apple.co/32v7zX4
Proverb of the Week
Cameroonian TV producer, entrepreneur and media maven Paola Audrey shares her favorite Ivorian proverb with Cuppy: "The same water in which the fish lives is the same water it's cooked in" – reminding us not to take anything for granted.
Mini Mix
Cuppy finishes this week's show with a special mini-mix of Apple Music's Naija Nits playlist featuring music from DJ Kaywise and Phyno, Naira Marley, Masterkraft, Zinoleesky, and TeeFamous. https://apple.co/38YvyRt
Tune in and listen to the full episode this Sunday, January 24th at 2p Lagos/London / 3p Johannesburg/Paris / 6a LA / 9a NYC on Apple Music 1 at apple.co/_AfricaNow
Rexxie on his Instagram Live battle with Kel P
Rexxie: "The battle, it was just a fun vibe. We were just trying to drop hits we've dropped past times. It was nice, but I beat him, yeah."
Cuppy: "Oh, oh, oh, wait, wait, wait, you won Kel P-"
Rexxie: "I won."
Cuppy: "Versus Rexxie? You won? How do you know you won?"
Rexxie: "It's too much, 'Opor,' too many hits."
Cuppy: " 'Opor!' "
Rexxie on the meaning behind "KPK"
" 'KPK' is a short form for 'Ko Por Ke.' It means, 'Is it not plenty?' So when you say, 'Talo so, Ko Por Ke' you're saying, 'Who said it's not plenty?' So you're telling yourself, you're saying, 'Who said I'm not plenty?' Man I'm plenty 'OPP, O Por pa' 'OPG O Por gan.' I'm very very plenty."
Rexxie on working with Mohbad
"I worked with Mohbad for a while, we've dropped some songs together, so I understand the kind of music he wants to put out there. I understand the kind of angle he's coming from. I can't wait for them to hear…"
Rexxie on the Zanku sound
Cuppy: "Some people call you the originator of the Zanku sound. Is that true?"
Rexxie: "Oh, yeah."
Cuppy: "You're like, 'Yes!' So, if you could describe Zanku to my listeners, how would you describe it?"
Rexxie: "Zanku as a sound is, Zanku is like that fresh, African, street music that's always going to make you move your legs."
Cuppy: "Mm. Okay, so yeah. Because that's why we associate Zanku with Leg Work."
Rexxie: "Mm-hmm (affirmative)."
Rexxie on producers now realising the need for recognition
Cuppy: "I've always felt like producers and DJs, we were always behind the scenes. I mean, for you as a Nigerian artist, do you agree that it's only now we're getting the recognition we deserve?"
Rexxie: "I believe it's only now we are realizing that we deserve the recognition."
Cuppy: "Mmm. So for you, it's important to value yourself."
Rexxie: "Yes. Sure."