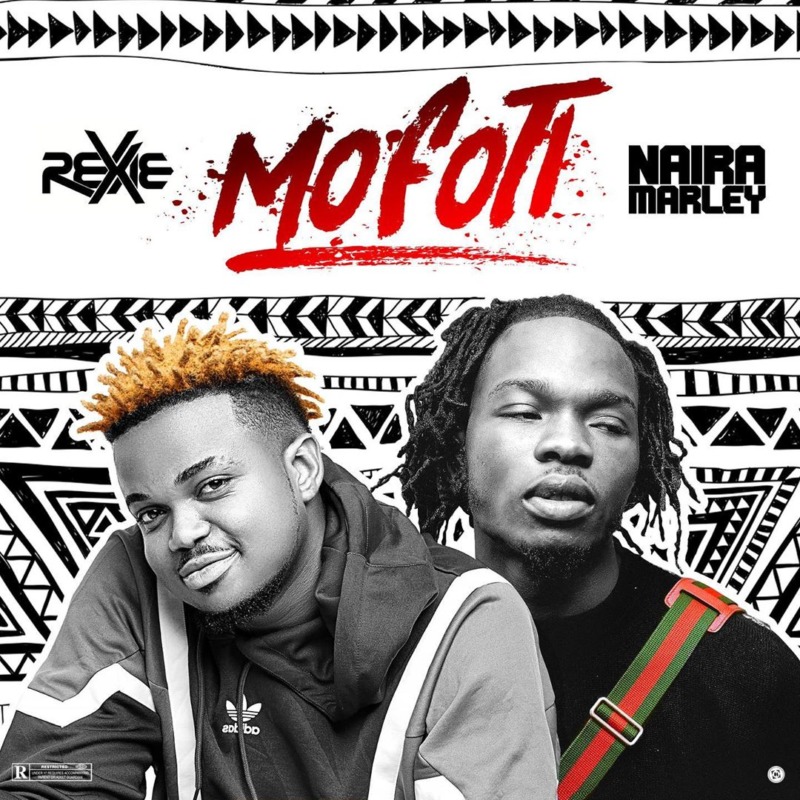 Rexxie and Naira Marley returns yet again with another banger dubbed "Mofoti"… Listen!
(Rexxie x Naira Marley – Mofoti)… Award winning producer Rexxie teamed up with Naira Marely for a brand new track titled "Mofoti". Rex enlist his favourite artiste once again, we can never get tired of this duo. Just like we have Wizkid and Sarz, Davido and Shizzi/Kiddominant, Rexxie and Naira Marley are also here to stay as a regular.
"Mofoti" is the normal Naira's slang and lamba. He keeps preaching about not be scared of anyone except God. Also shared the fact he is now a Real deal with good figures, therefore now has the full confidence to roll with anybody. Mofoti mofoti mofoti mofoti mofoti eh oshi ni won so,Won loro so o pawon ti,Pawon ti eh, Hello, anybody here, Mofoti mofoti eh, When I was going on,Awon kan ni mi o ni twenty eh,(Se awon ni olorun ni),Mofoti mofoti,Oni kin kuro n be,Awon nkan ni pe mo dirty,Mofoti mofoti, O se de ko
This track is an Afro-street-pop with good strings off Rexxie's new project 'Afro Street The EP'… Notable for producing hit tracks for artistes like Lil Kesh, Zlatan, Naira Marley, and a host of others,  the  Nigerian ingenious music producer further put a mark in the music industry with his highly anticipated project.  In the 7 track project, he enlisted popular Nigerian Hypeman and street dancer, Poco Lee,  Naira Marley, Zlatan, Barry Jhay.
All tracks on the project were produced by Rexxie himself, mixed and mastered by his regular partner in crime, Spyrit Myx, and Guitar by Phylz The tracks from the project include Eze Egwu, ill The Sunset, I Can Dance Ft. Poco Lee, Opor Ft. Zlatan, Mofoti Ft. Naira Marley ,Marlian Riddim, Sokale Ft. Barry Jhay
Enjoy!
---