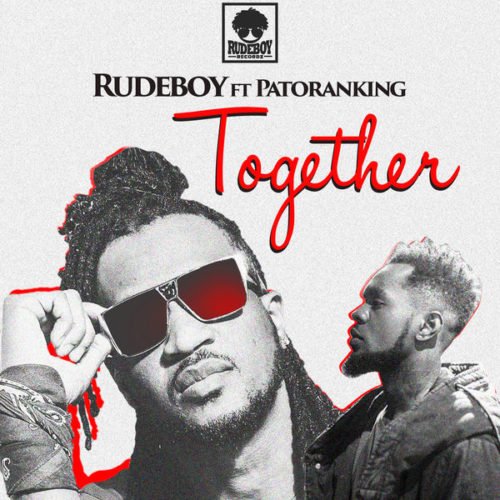 Rudeboy on "Together" teamed up with Patoranking to deliver this banging, explosive, and awesomely interesting jam. This song no doubt made good waves in the country. The feel-good song topped charts and rose to be a favorite of many.
Patoranking did a fantastic job with his melodious voice which made the song super sweet and the fact that it's a dance-hall song made him the perfect person Rudeboy could have run to.
The visuals of Rudeboy "Together" are captured beautifully and have over 7.2 million YouTube views. Although the song sounds oddly similar to one of his tracks, it is still a great jam.
Enjoy below
Quotable Lyrics
I Dey My Own All Of A Sudden, My Body Dey Do Me (I Love You)
Seriously Intimidating, My Body Calibrating (I Need You)
Even when you wrong or right, I Cannot Be Satisfied
I Just Wanna Hold You Tight And feel Alright
Girl I No Regret,
Even Though Every Day We Dey Fight, Girl I Still Adore You (I Still Adore You)
I Appreciate,
Since I Set My Eyes On You, Girl You Knack My Out,
You Freak Me Out And You Knack Me Out
Whenever, however, Anyhow Wey You Like Make E Be
We Go Stay Together, Forever
Our Love Is Weather Free
Anytime, Whenever, however, Anyhow Wey You Like Make E Be
We Go Stay Together, Forever
Stay Together, Fight Together.
You Make Me Realise God Make You Specially For Me (For Your Baby, Baby)
And Even Your Noise*, My Love For You Is So Real Girl Not Even Maybe
Oh Yeah.. You Are The Captain Of Me Ship
Baby When You Are Shower, Me I Love To Peep
All The Promises Yes Me I Keep

"Rudeboy – "Together" ft. Patoranking", 5 out of 5 based on 1 ratings.
---