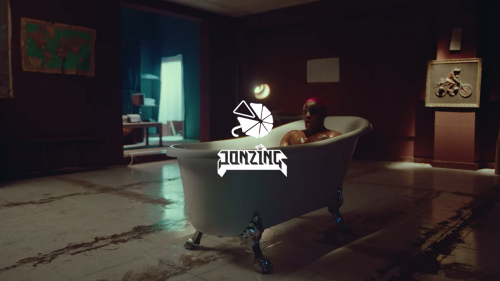 RUGER PREMIERES TWO NEW SINGLES TODAY MAY 12, 2023- "JONZING BOY" & "BUN BUN".
Nigerian talented musician, Ruger returns with a brand new song title "Jonzing Boy", the KukBeats produced track also comes with an official video and will be following up on the success of Ru's last hit song- Asiwaju.
Ruger has spent the past few years developing his artistry, with the guidance of the Jonzing World musical incubator. Working with producer KukBeats to home in his self-described "crazy, energetic and real" Afro-Dancehall sound. RUGER draws reference from a childhood filled with a breadth of musical influences including 2Face, Gyptian, Bob Marley and Sunday's spent drumming and singing in his Church choir.
Using his life experiences as a basis of his storytelling, RUGER uses music as a means of expression, with the goal to see "the whole world… on their feet". He has dropped the following chart topping songs; 'Dior', 'Bounce', 'Asiwaju', 'Girlfriend', 'WeWe' and 'Snapchat'.
Quotable Lyrics
'No whine me I Dey try, Took over the game with only one eye
Anytime I drop demma break dem spine, I'll never go down always in my prime
Bloodclat, Let this be the last time you mention my name, Or ever cross my line
Nigga I dey bone never always smiling
I no fit chop blow bro I'm always guiding..'
Watch and Enjoy the official music video of "Jonzing Boy", performed by Ruger.