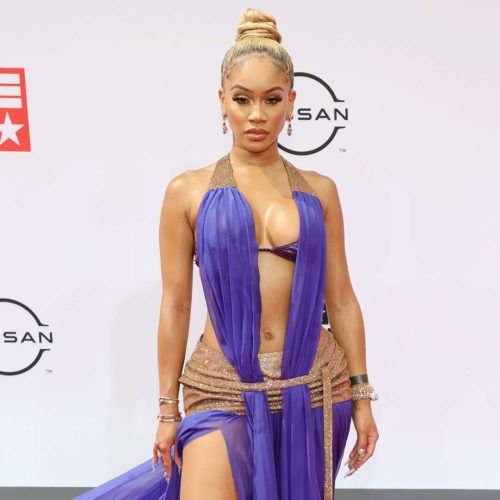 Out with the old; In with the new. American rapper, Saweetie, gets gifted a brand new Rolls Royce on her 28th birthday.
The last couple of months have not been the best for Saweetie as she has suffered major heartbreak and has had to put some part of her personal life on display for fans to see.
Last night, Saweetie got to celebrate her 28th birthday in style, as she was surrounded by close friends. Having been around her for so long, her friends are well-aware of her love of cars, and to surprise her, they bought her a white Rolls Royce truck with an orange interior.
Saweetie seemed extremely shocked in a code that has made its way around social media and of course, we would not expect less.
You will recall that Saweetie's ex, Quavo took back the Bentley he got her back in December 2020 after they broke up. He later confirmed this in one of the tracks on "Cultrue III".