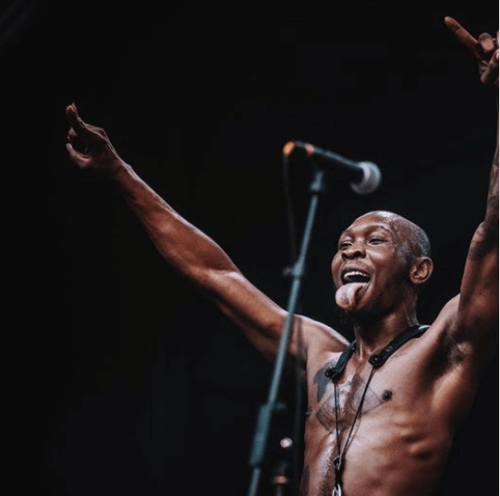 Grammy-nominated Nigerian musician, Seun Kuti has called out ASUU leaders and the Minister of Education for keeping mute on the SexForGrades topic.
The singer in a series of tweets called out the Asuu leaders and the minister of education for keeping quiet on the issue shaking the country. He blasted the Asuu leaders for only making "noise" when it comes to fighting for money.
He wrote WE STILL DEY WAIT FOR ASUU RESPONSE ABOUT DIS SEX FOR GRADE AND ADMISSION WAHALA FOR ALL OUR UNIVERSITY
ASUU LEADERS MAKE UNA NO PRETEND LIKE SAY UNA NO HEAR ALL DIS NOISE ABOUT UNA MEMBERS ACCUSE OF SEX FOR GRADES IN OUR UNIS, IF NA UNA MONEY STRUGGLE NOW, UNA GO EXPECT BOTH ACTIVISTS AND STUDENTS TO RISE AND FIGHT FOR UNA, NOW D STUDENTS NEED UNA TO RISE AND FIGHT FOR DEM TOO
The Minister of Education, Adamu Adamu was not left out as the singer called him out for keeping mute as it is a matter that needs urgent intervention.
OGA ADAMU ADAMU WETIN U B MINISTER OF EDUCATION FOR WEN DER IS A NATIONAL ISSUE AFFECTING ALL OUR UNIS AND U NO FIT TELL US GOVT POSITION ON DIS, R U IN SUPPORT OF D LECTURERS DEMANDING SEX FOR GRADES NI, ABI WHY WE NEVER HEAR FROM U ABOUT IT AS D MINISTER OF EDUCATION
WE STILL DEY WAIT FOR ASUU RESPONSE ABOUT DIS SEX FOR GRADE AND ADMISSION WAHALA FOR ALL OUR UNIVERSITY

— Seun Anikulapo Kuti (@RealSeunKuti) October 8, 2019
ASUU LEADERS MKE UNA NO PRETEND LIKE SAY UNA NO HEAR ALL DIS NOISE ABOUT UNA MEMBERS ACCUSE OF SEX FOR GRADES IN OUR UNIS, IF NA UNA MONEY STRUGGLE NOW, UNA GO EXPECT BOTH ACTIVISTS AND STUDENTS TO RISE AND FIGHT FOR UNA, NOW D STUDENTS NEED UNA TO RISE AND FIGHT FOR DEM TOO

— Seun Anikulapo Kuti (@RealSeunKuti) October 8, 2019
OGA ADAMU ADAMU WETIN U B MINISTER OF EDUCATION FOR WEN DER IS A NATIONAL ISSUE AFFECTING ALL OUR UNIS AND U NO FIT TELL US GOVT POSITION ON DIS, R U IN SUPPORT OF D LECTURERS DEMANDING SEX FOR GRADES NI, ABI WHY WE NEVER HEAR FROM U ABOUT IT AS D MINISTER OF EDUCATION

— Seun Anikulapo Kuti (@RealSeunKuti) October 8, 2019
---