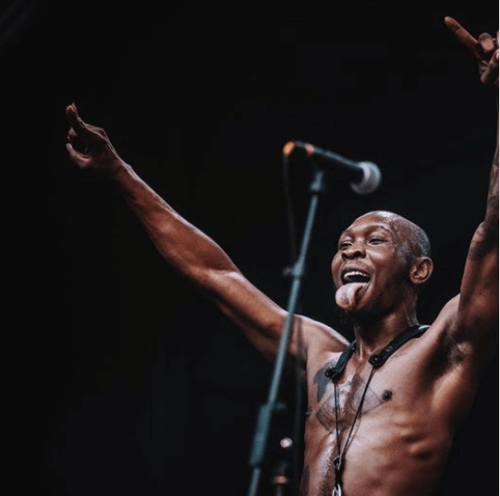 Nigerian sensational singer, Seun Kuti has reacted to the recent clip of Femi Fani-Kayode, slamming a journalist.
A video showing former Minister of Aviation, Chief Femi Fani-Kayode, slamming a journalist of a popular newspaper after asking some questions at an event went viral recenty on the internet. This caused mixed reactions on social media and Seun Kuti has recated to the incident.
Taking to his Instagram page, he slammed Nigerian media professionals who were present at the event but failed to stand up for thier colleague. According to him, Nigerian journalists are only reaping what they have let slide in the past. He further stated that they have given rich Africans too much power and that is currently backfiring on them.
"Shame shame shame shame shame on all Nigerian media professionals. Shame on u! Shame shame shame. All I heard was begging in the room. Begging then una come outside dey form intellectuals. Shame shame shame shame shame shame shame. #getthesax. Africans don't have a problem, it's the hand picked Africans who have been able to secure their own comforts within oppression that are shameless. Completely!
Once more they let the people down then come outside to act like they are not ass kissers!! But when they want to write about celebs or the common man then they are professionals. When police want to arrest common man he is a professional. When common man is denied loans he needs then the banker is a professional.EFCC is only professional around yahoo boys. Make una dey professional dey go ooooo."
---