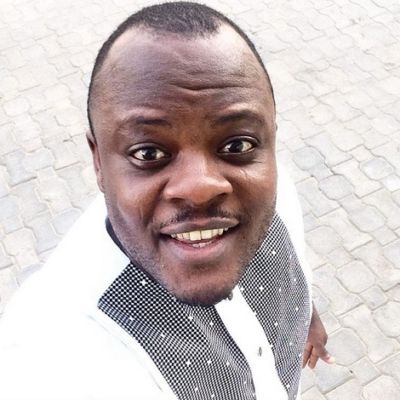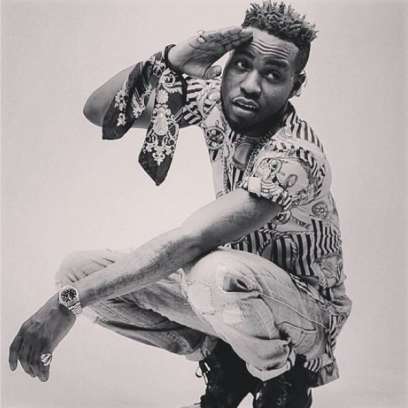 Singer Rayce and his manager, Danku, have been labelled fraudsters by the owner of Barcode Lounge in Kaduna.
According to the news which surfaced on Nairaland some hours ago Danku and Rayce, allegedly defrauded Barcode Lounge to a tune of N130,000.
Read the entire story below:
Barcode lounge end of season 1 party was on the 4th of June, 2016.
Rayce got through to the management of Barcode through Dj Nani that he would like to come and perform at the party for free.

The management of Barcode lounge had no intention of inviting any artist to the party but due to the relationship between Dj Nani and Barcode CEO they accepted.
After booking Rayce's and his Manager Danku flight tickets. On the day of the event the manager called the CEO of BARCODE that they had missed their flight and they will appreciate it if he could help them with N50,000 out of the money he was planning to give Rayce out of his free will for coming to Kaduna and this was to enable them pay for Rayce's hotel accommodation and take the next available flight to Kaduna which the CEO of Barcode lounge sent to them immediately.

The same Danku now called again that they are on their way to the airport and they will also need some money to enable them change their ticket at the airport , which he also sent them another N20,000. After another 2hrs Danku called again that they are at the airport but there is no flight again to Kaduna or Abuja and the only flight left his to Kano which is a different airline from the one booked for them and they will need N60,000 to get a fresh ticket to enable them board as the flight was boarding, the CEO of Barcode lounge sent them the N60,000 again to buy the ticket, after another 20mins the manger called again that they are on board but the airline has refused to carry them unless they upgrade to a business class,that was when Barcode CEO became suspicious of foul play and started questioning Danku that it is not possible for a passenger to have paid to an airline and they will refuse to carry the passenger unless he or she upgrades to business class, during this phone conversation the line cut. On calling Rayce's manager back he said they did not make the flight again.

The Barcode CEO took it in good faith and told Danku to return his money, Danku immediately said that it is not a problem but he had the cash on him and it's Saturday, the banks are closed. The CEO of Barcode immediately told him not to worry that a staff of his was at the airport and he should give him the cash, that he will forward his staff's number to Danku, which he did. He also called his staff by the name Olumide and gave him the instructions to collect the sum of N130,000 from Danku.
Olumide called Danku on several occasions which he refused to pick after he picked and Olumide asked for his location that he has been instructed to collect the sum of N130,000 from him he refused to disclose his location that he is on the phone with Barcode management working on a new date to come to Kaduna and the money with him was N60,000. All these were blatant lies because at that point he was not picking the CEO's call again until he called DJ Nani and lamented on Rayce and his manager's actions and threatened to take their action up legally. That was when Danku decided to pick Olumide's call telling him that he was at pen cinema. Immediately Barcode CEO reported this action to the company's legal adviser who in turn called DJ Nani to express his disappointment and Dj Nani also passed the message to Danku and Rayce.

Rayce tried to reach Barcode CEO who refused to pick his call, he later called the company's legal adviser and apologized claiming that he did not know about the fund for his hotel reservation but he will investigate. He later called and confirmed all transfer made to them and promised to transfer the money back to Barcode account on Monday 6th June 2016, However, nothing was transferred on Monday, after banking hrs on Monday Barcode legal adviser called Rayce to ask for the money, Rayce pleaded that the management of barcode should give him up to Friday again that he will surely pay back on Friday. Another week has gone by and still no money has been credited into Barcode's account from Rayce or his Manager.

It is very belittling and demeaning of Rayce and his manager to stoop so low to defraud and extort such a small amount from Barcode lounge. Rayce and his manager Danku do not have any atom of integrity, it is so shameful that they find it difficult to refund N130,000 over a week now. From all indication they did not go to the Airport and had no intention of coming to the party , they where only looking for ways to extort money from the management of Barcode lounge.
This is an embarrassment and a disappointment to the management of barcode and also our prestigious customers, Barcode is known for is integrity.

People need to be wary of some of these artists who hide under the auspices of being celebrities but are simply extortionists who want to reap innocent people of their hard-earned money.