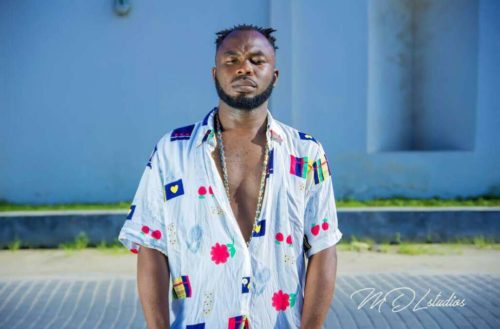 Nigerian artiste, Slimcase has tendered an apology after he was slammed for his insensitive remarks on George Floyd and Tina Ezekwe's deaths.
Slimcase had taken to his Instagram page to react to the death of George Floyd, an American who died after he was brutally assaulted by the police. Geroge's death sparked chaos online and millions including celebrities took to the streets of America to protest. Nigerian celebrities weren't left as some of them used their platform to condemn the act of killing innocent black people.
In his post, Slimcase said that God should bless him while he is still alive because he doesn't want fame after death. However, when a fan asked him if he won't lend his voice to the killing of 16-year-old Tina Ezekwe, Slimcase said George's case was a global one that needed more attention and that of Tina's was a local one so Channels should report it.
Nigerians condemned his statement as they took to social media to call him insensitive and foolish. In a new video, the singer apologized and explained that he wasn't aware of Tina's death and that he is very sorry for his insensitive comment.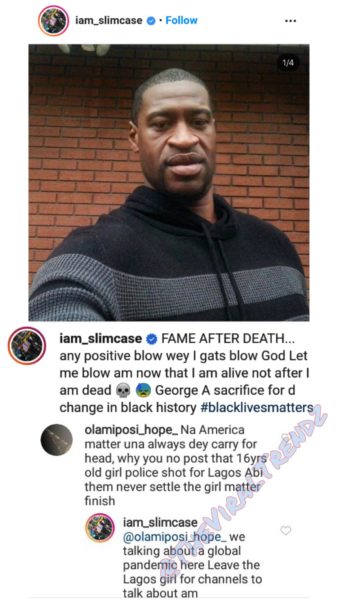 Slimcase has apologise about his comment.
Listen to what he has to say.. pic.twitter.com/liEtCluQYc

— LuckyGold? (@LuckyGoldx) May 31, 2020
---