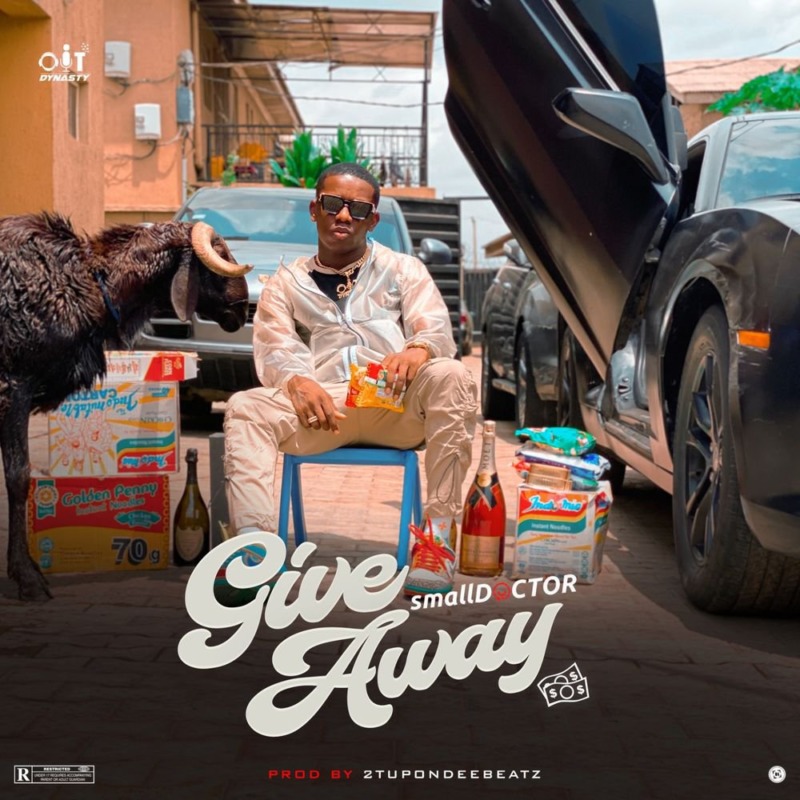 Small Doctor is here with a tune (Alujo) and relief plan – "Give Away" to bless his fans.
After 'Account Balance' OmoIyaTeacher, Small Doctor returns to burst our speakers with a brand new tune titled "Give Away". This a fuji pop record with good dance beat/vibe produced by certified street hit maker, 2TUponDeeBeatz.
"Give Away" is a fast tempo song from Agege's number one Ambassador and the Omo Better to kill the Boredom. The term giveaway is not new to Nigerians especially for those that are adept with the social media environment. Due to the coronavirus pandemic, several songs were inspired by the nationwide lockdown where millions of Nigerians were left high and dry with no means to fend for themselves. This made them resorted to receiving money and food items from celebrities on the internet.
In this same spirit of the nationwide lockdown, Small Doctor understanding that his fans would need a little something from him to relieve tension, he dished out this single which is one of the most trending phrases on the internet right now. Interestingly, despite the song having nursery rhymes, it comes with a catchy vibe. As always, Small Doctor comes through with his vocals which is enough to cause chaos on the street. If you want to giveaway say yes! CLICK HERE to claim your Giveaway!
The track is coming after his smash hit "Account Balance" which talks about your personal account balance., you can do whatever you like with it. Small Doctor proves once again why he is the king of the streets.
Listen & Enjoy!!!