New Music "Alhamdulillah" by Qdot.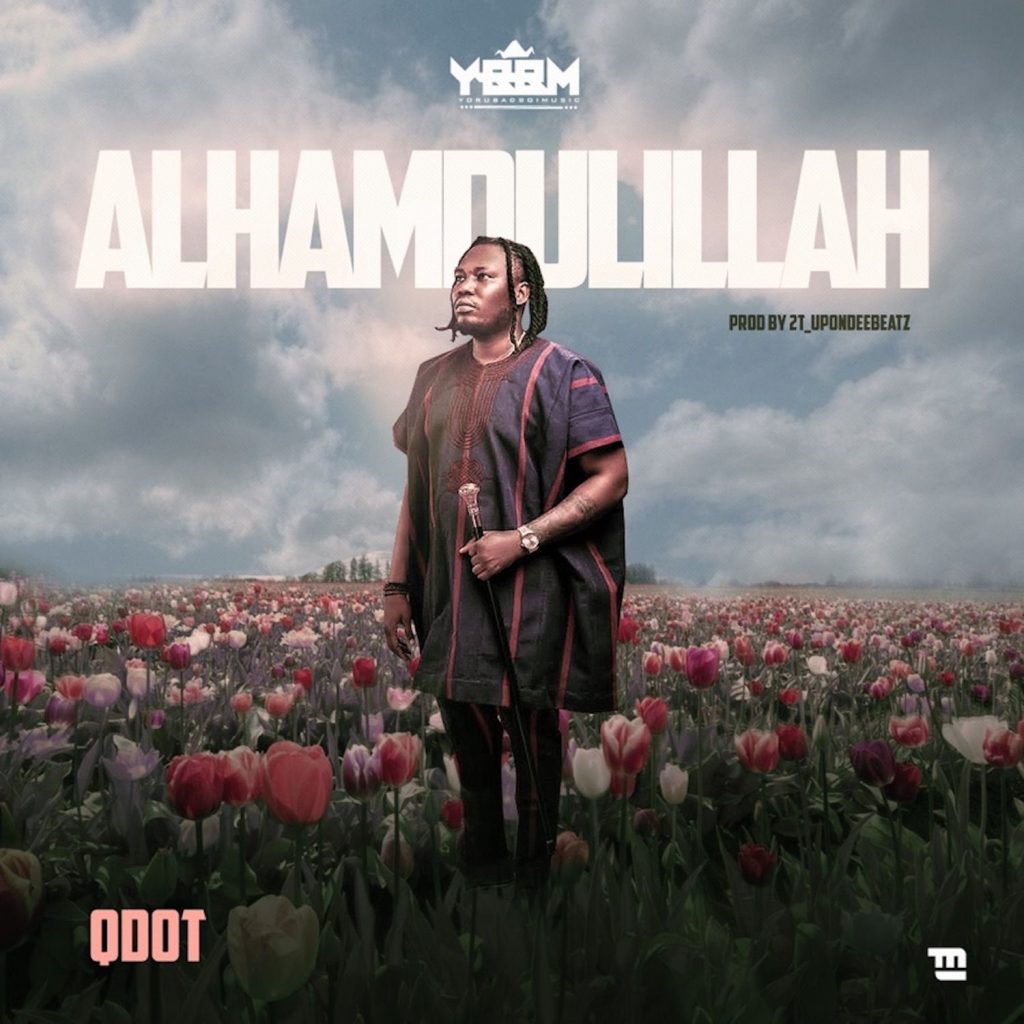 Qdot Alagbe drops a new catchy and infectious street banger- ALHAMDULILLAH, produced by 2T_upondeebeatz. He is thankful on this praise-pop song.
Qdot is one of the very few consistent street pop singers in the Nigerian music industry. The singer started his career back in 2012 when released his viral single "Alomo Meta" followed by his other hit single, Ibadan featuring YBNL boss Olamide and his much successful Wo cover.
Since then Qdot has been dropping street hit year in year out (Ah!, Emi Lo Kan, Jegede, Duro, Kokanmi, Parte After Parte to mention a few). 10 years after the singer/musician continues to dazzle as he drops this new track 'Alhamdulillah' (which means Thank God), he once again deliver his melodious-indigenous vocals on a street-hop, dance instrumental.
Quotable Lyrics
'Tori Won O Gbemi Dugbe, Alhamdulillah
Mori Odun Tokoja, Alhamdulillah
Motun Ri Odun Yi, Alhamdulillah
Odun Yii Ma Dun Dun Dun, Alhamdulillah
Owo O Tan Lara Mi, Alhamdulillah
Hennessy Nlo Lenu Mi, Alhamdulillah
Colorado O Gbemi De Aro, Alhamdulillah…'
Listen and Enjoy!!!