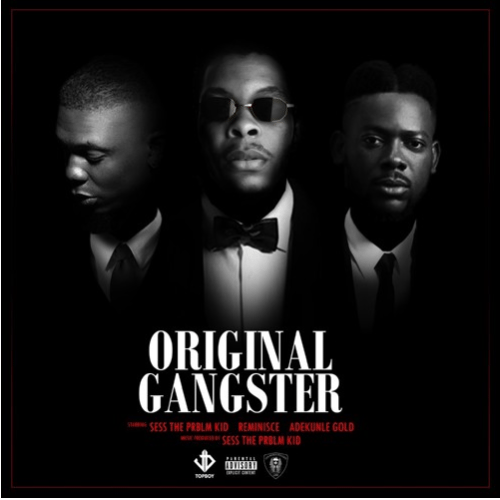 Sess Adekunle Gold & Reminisce Go Gangster In New Song– Original Gangster
Trust me, you never saw this coming. Sess the problem kid produces this new collaborative effort titled Original Gangster which features Adekunle Gold & Reminisce.
Adekunle Gold goes all up on the chorus as Reminisce tears down the instrumentals with some gangster bars.
This is some real gangster shiiii.
Hopefully it peaks its way up the charts.
Enjoy!
See lyrics video below
Quotable Lyrics
Bad boy me no dey for long thing
If you come my way I go do you strong thing
If you no know ask anybody, I be young dada Original gangster
Original gangster baby, Original Gangster baby

"[Song] Sess – "Original Gangster" ft. Adekunle Gold & Reminisce", 5 out of 5 based on 1 ratings.
---