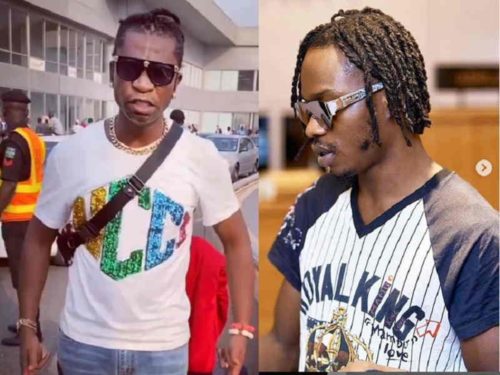 Popular Nigerian singer, Speed Darlington has revealed that there is no beef between he and the "Soapy" singer.
Taking to his Instagram page, the singer shared a picture of he and the singer shaking hands and revealed that he and Naira have no beef as he considers him to be a son. He wrote: No beef between us but he still my son. I been on the scene before him and I have been dropping big booty music video since 2010 he's my son.
Only thing is that I took for ever to go home he went home before me & dominated the radio that's all, but I'm coming right back for the rest of the year radio is mine every penny I saved in America I will spend it all on radio.
See the post below: