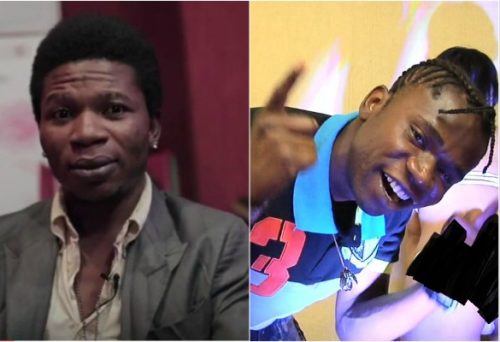 Instagram sensation and singer, Speed Darlington has taunted his rival, Vic O after he got beaten up by Zlatan and his gang.
Vico called out the "Zanku" rapper a few days ago for ignoring him when he tried to help him land a gig. However, the singer was allegedly attacked by some unknown men who he pointed out to be members of  Zlatan's crew. He was left battered and bruised and took to his Instagram page to share videos of his wounds.
Speed Darlington who happens to be his foe turned friend took to his Instagram, page to taunt him for getting "washed up". He wrote "Vico is it true you got washed up last night? it's your fault brother, you keep chasing people that's not interested in you. I never check people who don't want me, if I eye a girl and she doesn't eye me beck I immediately cancel her."
See his post below:

"Speed Darlington Taunts Rival, Vic O After He Was Allegedly Beaten By Zlatan & His Gang", 5 out of 5 based on 1 ratings.
---