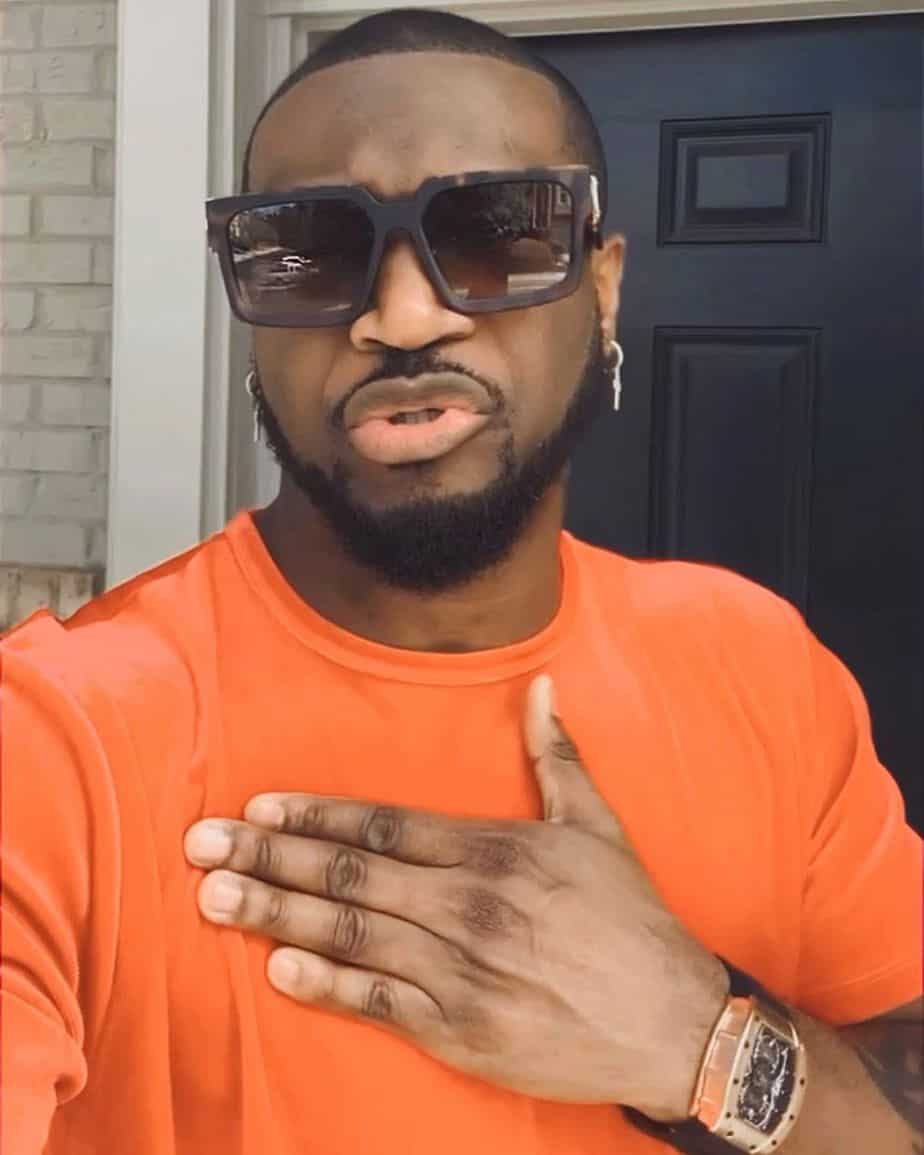 Mr P addresses innocent Nigerians and victims of online fraud.
Nigerian singer, Peter Okoye also known as Mr P took to his Twitter account yesterday to rant about Online scams, fraudulent acts and Giveaways. He shared the bitter truth about how Nigerians who love Giveaways end up victims of online scams.
Mr P revealed that Foolishness, Greediness and Selfishness is the reason why most Nigerians fall to scammers. He states once again that his ZoomUpYourLife platform doesn't ask for money before rewarding or helping any Nigerian. And advice Nigerians to do away with online begging as it only attracts fraudsters.
Read Below;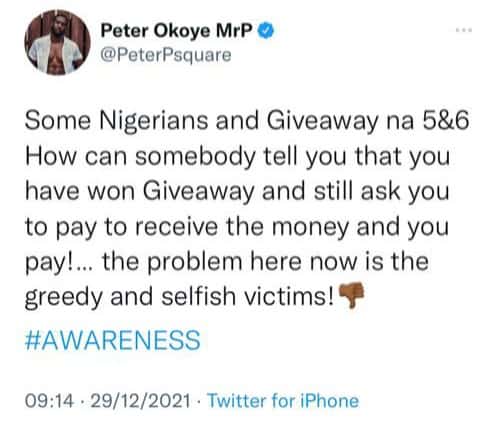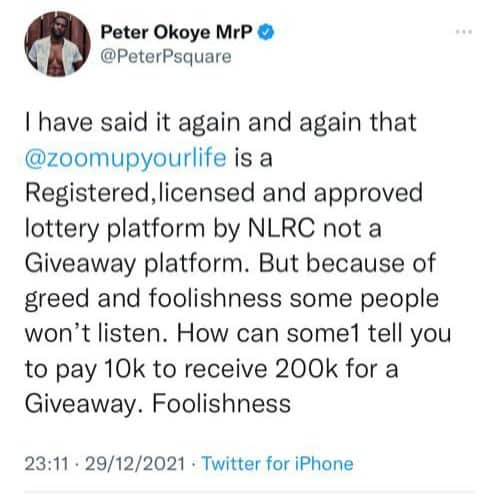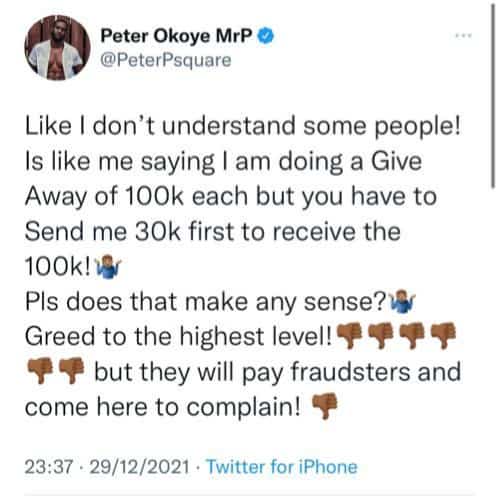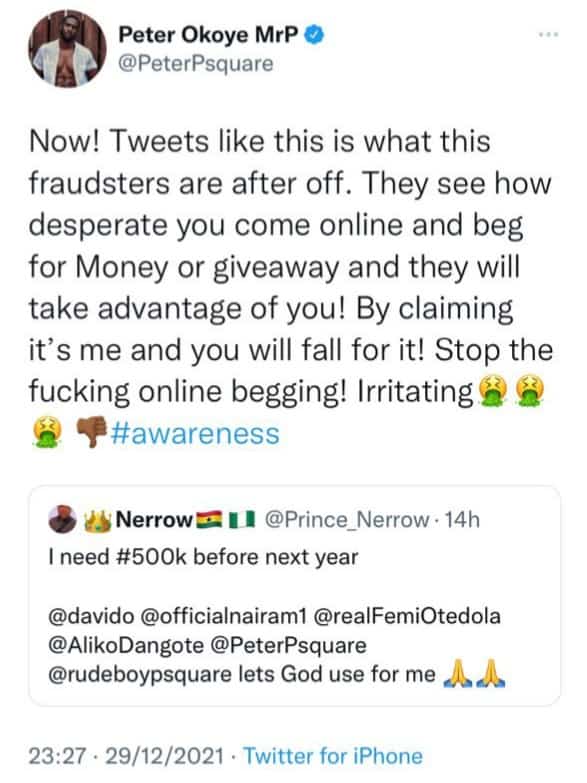 After these tweets, some Tweeps felt Mr P was too harsh about the whole matter, based on his approach and there are other means by which he would have addressed the matter.