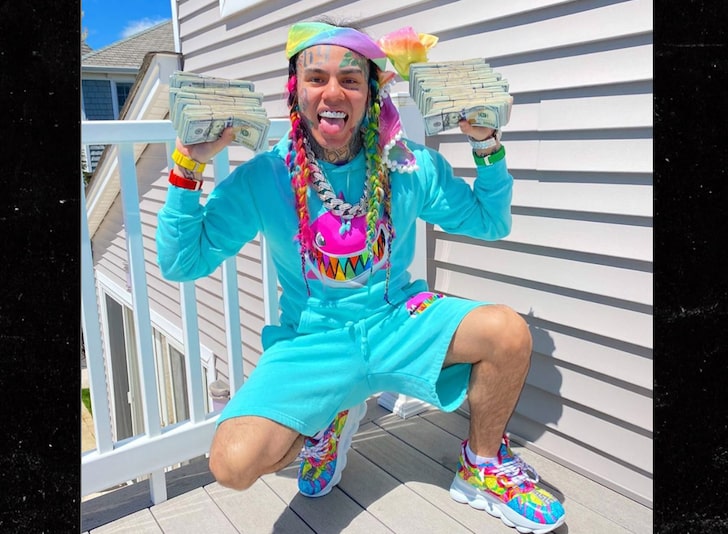 An American foundation, The No Kid Hungry Foundation has rejected Tekashi 6ix9ine's offer to donate over 79 million naira to their foundation so that hungry kids can be fed.
The rapper who made the headlines for relocating after a neighbor leaked his address online donating a whooping sum of $200,000 to feed hungry children. However, the foundation rejected his donating explaining that his "activities" do not align with their mission.
The spokesperson for the No Kid Hungry Foundation, Laura Washburn stated  "We are grateful for Mr. Hernandez's generous offer to donate to No Kid Hungry but we have informed his representatives that we have declined this donation.As a child-focused campaign, it is our policy to decline funding from donors whose activities do not align with our mission and values."
The "Fefe" rapper was not pleased that his donation was rejected and he took to Instagram to complain about it. He wrote: "@nokidhungry rather take food out the mouth of these innocent children. I never seen something so cruel."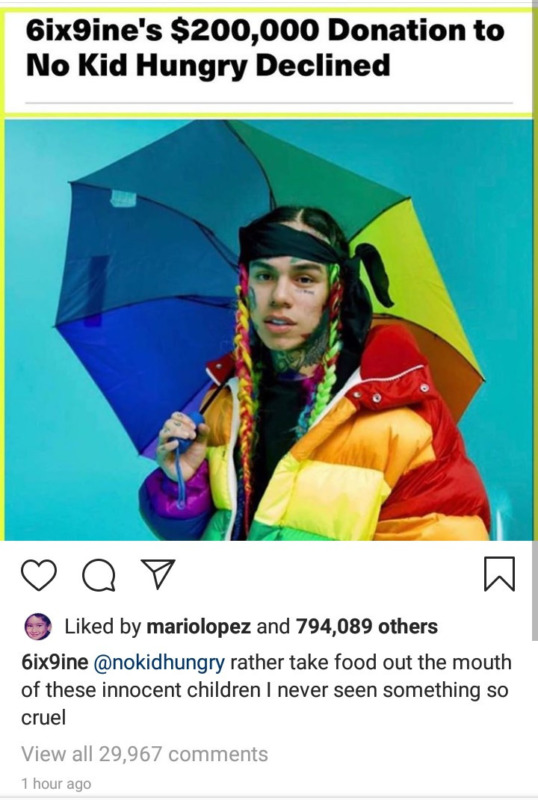 "Tekashi 6ix9ine's $200k Donation To Feed Hungry Kids Rejected By American Foundation", 2 out of 5 based on 3 ratings.
---