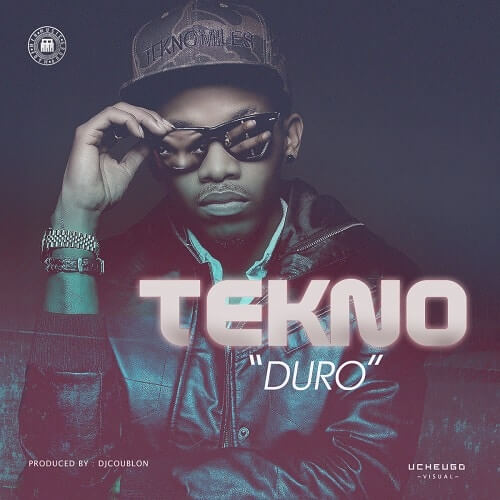 In 2015, Tekno released his first hit single "DURO" which was recognized both home and abroad and was produced by DJ Coublon.
Duro is a classic love song which portrays how love should truly be and we must say, the release of Duro gave Tekno mad recognition in the music industry. The song sees the singer beg his love to stay. The song was released after Tekno got credited to have produced Ice Prince
's hit single

"Boss"

. 

The song caught the attention of a lot of fans and artiste which also led to the remix of the monster hit with his fellow industry mates Phyno and Flavour in November of the same year. The video directed by Patrick Elis currently has a total of 63million views on Youtube. It was nominated and won the Best Pop Extra Video category of the 9th Nigeria Music Video Award in 2015, the song also got nominated in the Hottest single and Best music Video Of the year category of the 2016 Nigeria Entertainment Award.

Quotable Lyrics:

Say you must to marry me
You go love me
You go kill me baby
You go follow me
You're my remedy
You're my melody
Baby na harmony oh hey hey hey
You go give me, hey
Baby kpalanga
I will show you love that you never see
Kpalanga
And you're the mother of my two baby
Baby kpalanga
And if we like make am three babies
Baby kpalanga heka
I will love you forever
Oh na na
Duro
Duro
Baby duro, ey
Duro, yeah




"Tekno – "Duro"", 1 out of 5 based on 24 ratings.
---