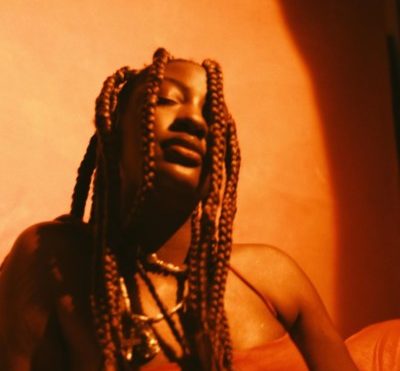 "Replay" by Fast rising Afrobeat & Alte singer, Tems (Song + Lyrics).
Tems delivers another amazing tune with the title "Replay", Listen and Check out song Lyrics below…
On this Tems expressing her thoughts on opinions and the types of energies she encountered, It's just her reiterating who she Is. The track is off her sophomore EP- 'If Orange Was A Place'.
Listen!
LYRICS
Oh my voice is a mystery
But they always tryna diss me
Same guys, try to get in my way
Keep the same vibe, you can't ruin in my day
Oh my voice is a mystery
Ride the wave of my history
I've been distant
To keep my distance
Goodbye to a boring life
I like to seek but I'm never in sight
Even though I'm the type to ride
I like to care but e never reach fight
Swinging my waist like you never did see
And then I roll like I really get baked
And you can't believe
What you heard me about me
It's the magic for me
They keep trying to reach me eee ee e
It's the magic for me
I make them weep till they run insane
So get me lit on a weekday
I'm on the way and my way's on a display
And imma shut em all down one of these days
It's my time
So Put it on a replay
Who this guy that they say they wan try me
Who this guy and they say they wan play me
Who dis guy that they say they wan break
Who is guy that they say they wan shake
All this time that they wan break yeah
All this time that them think they wan take yeah
Who this guy that he say wan pie me
Who this guy that he say he wan define me
I've been round world nah nah nah
And when they call, boy nah me they call
Back then when
I ain't have no friends
And yah condescend
But I really won't rest see
Even though bro
I could let you go
But I really wan show
That you really can't test me
Even on days, when they tried to arrest me
But if you live a lie, there's no way you could get me
Pissed em off, they locked up in a celli
Then e shock dem when they see me on the telli
You know
I'm a vibe and I run it as usual
I didn't only come around just to make it
And I could shake rules but I'll break it
you name it boy
Who knew
I won't care for the things that you do
I could turn let everyone try me
Cuz you never gonna get what is for me
Ehuh
(Back then back then back then back )
(Back then back then back then back )
(Back then back then back then back )
(Back then back then back then back )