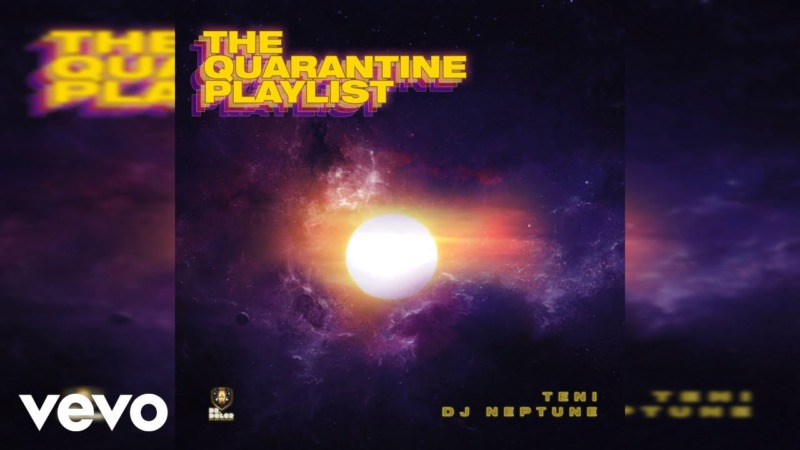 Dr Dolor Entertainment present "The Quarantine Playlist" EP by start artist, Teni. Teni Makanaki joins forces with ever blazing disc jockey, DJ Neptune to deliver this lovely body of work to her fans for the Isolation.
"The Quarantine Playlist" is an EP that consist of 4 tracks all written and performed by Teniola Apata (One take god), complied by DJ Neptune. On this project Teni enlist 3 producers; Tempoe (Track 1), P.Prime (Track 2,4) and Dera (Track 3). Check out the track-listing below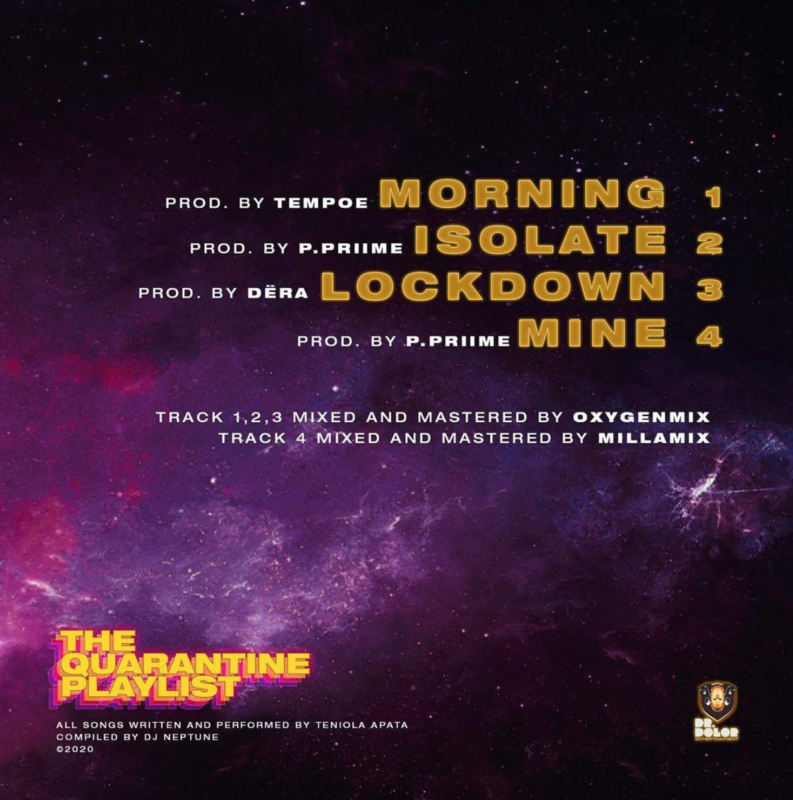 Listen and Enjoy the EP specially dedicated to y'all for the Isolation below.
"Morning"… This track talks about loving your lady/Man every minutes without season. Appreciating every aspect of your lover, body features, attitude and personality. It was produced by Tempoe, Listen and Enjoy!
"Isolate"… This second track here talks about spending quality time with your lover. Teni says you don't have to isolate only because of Corona, you also need to Isolate with your lover almost all the time. Spend private time together, sex him or her up (do rounds) and wet your relationship with Love in different styles. Produced by P.Prime, Listen and Enjoy!
"Lockdown"… This third track produced by Dera comes with a different vibe. Listen!
GET AUDIO
"Mine"… This the last track on 'The Quarantine Playlist' which comes in a pop genre, produced by P.Prime. It talks about holding on to your lover, caging him/her with love in-order not to lose your lover. Listen!