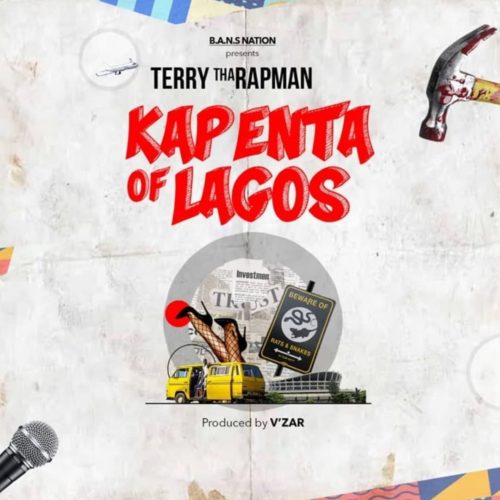 Terry Tha Rapman comes through with a new hot hip hop track tagged "KapentaOfLagos".
Veteran rapper, Terry Tha Rapman releases a new single titled "Kapenta Of Lagos" to wrap up the year. He also comes to declare himself the Greatest Rapper Of All Time with his hip-pop track produced by V'Zar.
The OG says he was the one that turned rappers into singers because none can ascertain his level. Terry is back to the rap game and he is ready to hit any beat & earn respect to his name.
Listen! and share your thoughts about this record below
Watch the music video below
[youtube]https://youtu.be/T23KpoB50Rc[/youtube]