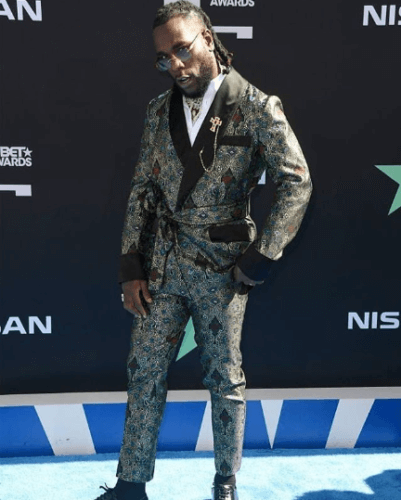 Grammy nominated singer, Burna Boy has responded to those criticizing him for declaring himself the best after Fela.
The singer made the headlines last week when he called himself the best after Fela. Burna claimed that nobody paved the way for him and he is the reason why African artistes are respected today in the western world. This statement caused a stir on social media which and fans take to their respective social media pages to slam the singer.
However, in a new set of deleted tweets, Burna has slammed the "spineless olodos" criticizing him over his statement. According to him, he has been working hard since 2012 just to hit it big in the industry. Burna added that the future of Africa depends on the kind of resilience and strength he shows and repeated that nobody that is Fela or his family paved the way for him.
If you know you danced or sang along to any Burna Boy song or you was at any of my shows turning up anytime from 2012-2018 and you're following those spineless olodos to say I've been 2 years or you're following them to rejoice and wish me bad. Remember I told you I was the African Giant and most of you laughed and said I should be grateful for small fonts.
I pray that you learn from me, I mean this in no bragging way and the wise knows that the future of Africa depends on this kind of strength and resilience I show. You say "Thank God he didn't win" Because I say the truth And because of your twisted fake views of humility.
I've been out here with my Family since 2012 going through unspeakable things just to get there at all odds. I repeat Nobody that is Fela or my Family can ever say that they paved the way for me. Fuck you. I drew my map and followed it. This is just the beginning tho. Una no go sleep.
See the post below:
Editor Rating

Rated 4 stars

Excellent
---
"The Future Of African Music Now Depends On Me"- Burna Boy Blows Hot

Reviewed by:

Published on:

Last modified:
---
---