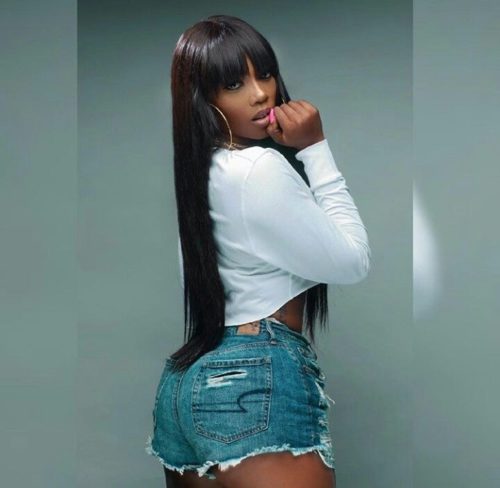 Tiwa Savage calmly put an Instagram troll to his place when the user tried to body shame her after posting a picture of herself on her Instagram page.
The sexy song diva posted a sultry picture on Instagram which is showing some parts of her breasts. On seeing the picture, the Instagram user saw it as an opportunity to troll her as he reveals her boobs are already flat and unattractive.
He wrote; "Haa… Dis one don flat ooo…."
And in a calm but harsh manner, Tiwa Savage knocked out the young man. She said it isn't her fault that her breast is flat and unattractive.
she also said she had to breast feed her son, Jamil for a number of months and that if the user really feels affected by the flatness of  the breast, he could send her money to get a surgery done, if not he should keep shut as the person currently fondling with the breast and sucking it is not complaining.
She wrote; "Sorry boo, had to breastfeed by beautiful son but if you wire me some dollars i fit go doctor add implants o, until then the person sucking it aint complaining."