Before we delve in further into our task of digging into the careers of two of the most successful Afrobeat acts in the last two decades, it is important to understand that this will largely be a record of Afrobeat events at a time when the industry was still in diapers and wasn't even widely referred to as Afrobeats.
After engaging in a concise follow up of the trend on Twitter, I realized that the argument was mainly divided into two basic schools.
While one school of thought believes that a 9ice VS Flavour argument was an insult to 9ice's widely successful, albeit 3-year run at the top.
The other opines that Flavour's overall influence on African music contributes more to Afrobeat than 9ice's 3-year stint at the top of the game.
While we get into it, you should also understand the following;

Any 9ice VS Flavour Argument Will Eventually Run Along Geographical Lines.
When you have an argument about 9ice's career success, you can almost always rest assured that the loudest voice in the room is someone of Yoruba origin.
Why's that?
Simple, 9ice sings predominantly in the Yoruba language and his best lines are culled from the deepest Yoruba proverbs and cultural references.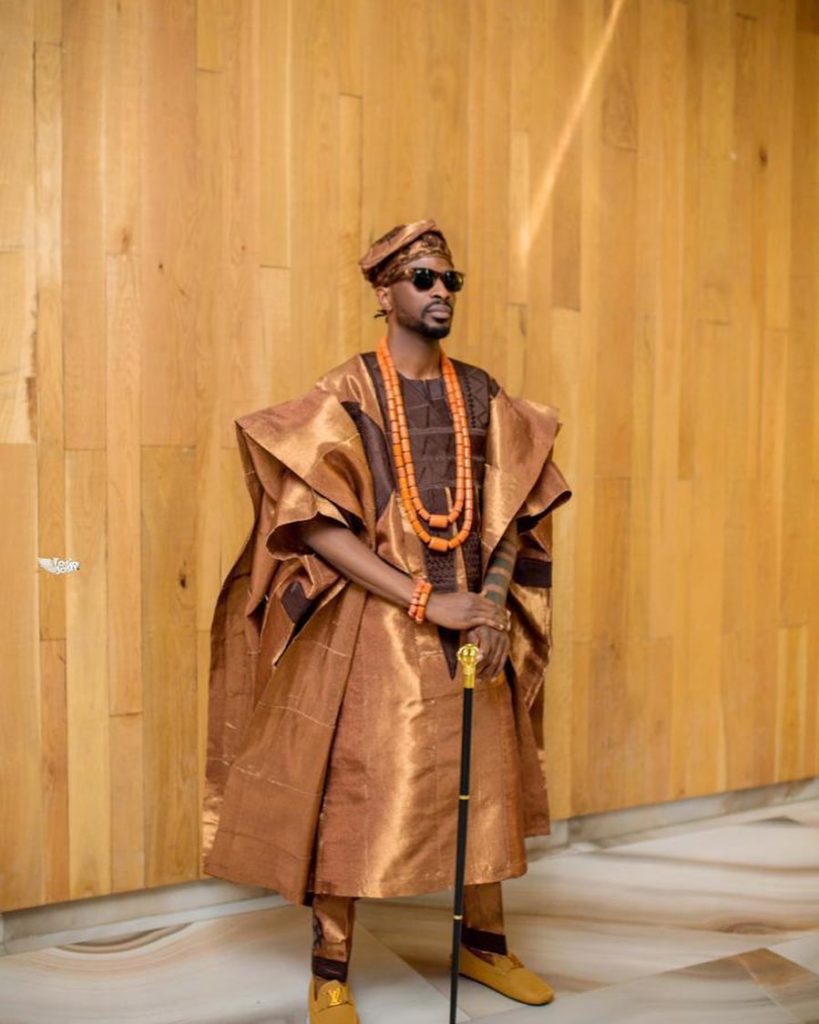 For the most of his career, 9ice could only boast of one true Monster Hit 'Gongo Aso'. And before you fanatics come after me, do a research on his awards and nominations and check out the songs that have given him the most nominations both within and outside the country.
You'll realize that the only reason why you have such an amplified view of 9ice's three year successful career run is because GONGO ASO is one of the few early crossover hits that got churned out in the early 2000s. Along with other artistes who were already big on the music scene at the time, newcomer 9ice got nominated for and won the MOBO Best African Act Award in 2008 as a result of the success of his global smash hit GONGO ASO, ahead of D'banj, 2face & even Fally Ipupa from the East.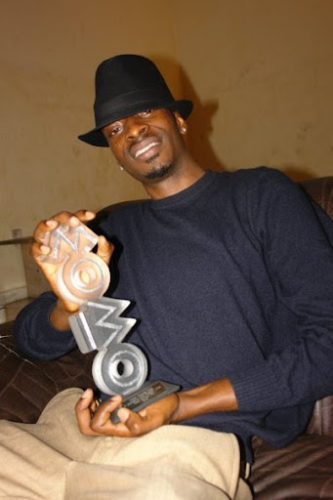 All of his other hits, however, paled when compared to the success of Gongo Aso, which by now we should all be in agreement was the peak of his career.
He was such a big deal among speakers of the Yoruba language all over the world that with the release of 'Gongo Aso' alone, 9ice had blown to some of the highest points of his career, and it is no surprising that the entire album equally basked in the success of the lead single.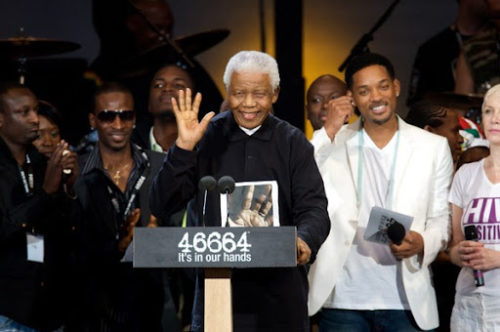 The peak of his career were around this period, and some of those pinnacle moments include;
His performance at Nelson Mandela's Birthday Party in the United Kingdom in 2008.
His Best African Act Award at the MOBO Awards in 2008 and the US Tour that followed his receipt of the award.
His receipt of the MTV Africa Awards For Best Hip Hop Artist In 2008.
From this point on, all his other major achievements were from the Hip Hop World Magazine (now known as The Headies Awards) between 2008 & 2009.
Barely one year later, 9ice dropped his third album, a follow up to Gongo Aso, titled TRADITION, he was still basking in the global success of his previous project and was determined to eat some more.
While TRADITION was one of the biggest projects of 2009 within the shores of Nigeria and recorded massive success within the country, including earning him 4 Hip Hop World Awards (Now Headies Awards), it recorded nowhere near the success of GONGO ASO.
It is obvious that 9ice is one of those few talents that you know was talented and charismatic enough to go all the way, but his music was 90% content, 5% branding, & 5% PR.
Very few songs will do as well as GONGO ASO did without sinking in a huge fortune in promotional expenses. 9ice's apparent dominant career strategy was churning out projects year after year without any thought into giving them the right push.
It was simply a matter of basic athletic decline.
Even 9ice as an artist couldn't reproduce the genius that was GONGO ASO in his discography and instead of his highly coveted Grammy Awards, he has had to make do with 6 Headies Awards since then.
Check them out below;
Hip Hop World Magazine Awards (now Headies Awards) For Best Vocal Performance In 2008.
Hip Hop World Magazine Awards (now Headies Awards) For Revelation Of The Year In 2008.
Hip Hop World Magazine Awards (now Headies Awards) For Song Of The Year In 2009.
Hip Hop World Magazine Awards (now Headies Awards) For Best R&B/Pop Song In 2009.
Hip Hop World Magazine Awards (now Headies Awards) For Album Of The Year In 2009.
Hip Hop World Magazine Awards (now Headies Awards) For Artiste Of The Year In 2009.
From this point, 9ice's career experienced a decline which eventually culminated in his decision to leave the music industry for a brief stint in politics.
Needless to say, he scored a few good points with that one with his appointment as Special Adviser to Governor Ajimobi.
9ice's 3-Year run at the top was a huge one for him personally, and the Afrobeat movement as a whole, and because of a lack of sufficient record of events at the time, the easiest way for you to reconcile 9ice's global success is to depend on the sonorous and nostalgic feeling you get every time you remember his lyrical masterpiece with 2face on his "STREET CREDIBILITY" song.
"Categorically I'm the best mentally
No gainsaying I'm the cutest physically
Don't doubt me
I go bring home grammy
Incredible, remarkable, unbeatable, palatable, reliable
Gudugudu, akinkanju, arakangudu, okunrin ogun yeah
I'm made on the streets
Why I no go blow…"
The unpopular question is how many Afrobeat artists were even thinking about a Grammy Awards at the time? Only an artist who'd won a MOBO Awards with his debut project could have done that.
But when it came to actually dropping a follow up hit that could live up to the glory days of Gongo Aso, 9ice definitely couldn't meet up.
The Question of a "Big Bang Career VS Long-Stretch of Growth" Spurts Has Been Unanswered for Over a Decade.
Since Afrobeat has evolved in the past decade, there has been a closer scrutiny into the contributions of individual Afrobeat acts on the entire industry.
Here are some unpopular truths that I'd like to bring to your notice about Flavour N'abania, and his Highlife Legacy in Africa.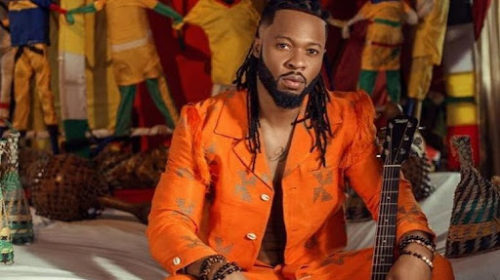 Flavour's successful sophomore album was funded by a South African record label. Unlike his 2005 debut which was funded by Enugu-based Obaino music. The UPLIFTED album was well received in Nigeria, South Africa and Botswana.
The UPLIFTED album is Flavour's biggest project till date, and it wasn't a cross over album nor housed any crossover hit. Its penetration strength was mostly within the Eastern part of Nigeria, Southern Africa & some parts of Eastern Africa.
Nwa Baby Remix, which is the biggest song on the album, is still Flavour's biggest song till today.
Flavour N'abania has had one of the longest stretches of success as an African artiste, not merely on the strength of his music, but his unique ability to spurn out evergreen songs that will always be there to solve a need, and the wanton rarity of actively touring Afrobeat raves at the time who could provide a fully diverse cultural experience that was relatable across varying African cultures.
Flavour's success and acceptance within Southern & Eastern African territories, however, will pale when compared to GONGO ASO taking Fally Ipupa, PSquare, 2Face, and even D'banj for a ride at the MOBO Awards in 2008 even as a new act.
Flavour's career was not successful by any measure until 2010. When his sophomore album titled UPLIFTED dropped and 9ice was already headed for retirement being the hottest act of 2007, 2008, & 2009. (Believe me, even 2face had a really hard time in 2008, not to talk of Flavour).
His biggest hit song till date was also from that same album (NWA BABY REMIX), a refix of Cardinal Rex's 1960 song 'Sawale'.
Flavour has never had a number 1 hit record project in Nigeria in his decade-plus career. The closest he had to NWA BABY Remix was ADA ADA's massive success from the BLESSED album in 2012.
Flavour has won no individual Headies Awards to his name till date, aside the two he's won as a featured artist. The biggest award to his name is the highly coveted MTV AFRICA MUSIC AWARDS in 2014, & CHANNEL O MUSIC VIDEO AWARDS in 2012, supplemented by a decade-long of nominations.
Flavour's Discography does not house anything close to GONGO ASO or TRADITION, however successful he might have been on the African continent.
He has enjoyed a far longer and more Pan-African, but albeit subpar career when compared to the heights attained by Adigun Alapomeji in his three year romance with success.
His longer stretch of career when held up against the big bang and decline narrative of 9ice might fold like a pack of cards when measured in terms of contribution to Afrobeat.
But when you think about whose career was more profitable? You have to go with Flavour.
9ice's Achilles Heel was his inability to set up a structured system that worked beyond the Alaba system of producing Albums year after year without any proper thoughts to proper promotions.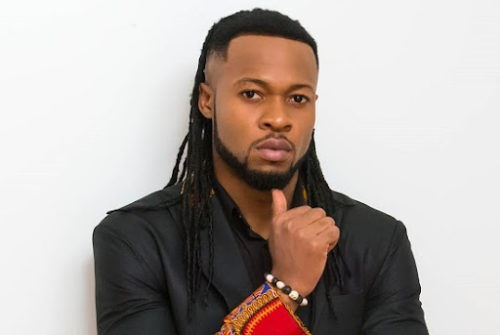 Flavour, on the other hand, was already the King of Alaba, given his Igbo roots and his South African exposure also ensured his albums quickly took advantage of digital platforms to widen their penetration, especially across other African countries.
On the final note, the most important thing is Legacy. 9ice set a pretty amazing standard for Afrobeat by winning the MOBO Awards, as a rising act.
It is alright to compare Flavour with him, just know that every time that happens, Flavour will come nowhere close to Ancestor 9ice Alapomeji.
Written by Bisi-Taiwo A. Chukwumerije.
Twitter: @AfrobeatsMerije
Instagram: @afrobeatsmerije
Apple Music: Afrobeatsmerije
Spotify: Afrobeatsmerije
YouTube: Afrobeatsmerije