Continuing our beautiful banter from the last time, where we made known our sentiments on the top 10 list for Nigeria's male vocalists, we're moving on to the femmes this time around. Assembled below are seven totally badass musical sensations you'll ever hear from the Nigerian shores… and well, with 1 or 2 notables.

Just to be clear, the reference point here is still "VOCALISTS", and not just anybody who can open their bucca to make melodies from it. It takes more than just the singing art or form to be conferred with such a revered yet simple title. So with that understanding, please peruse this list and let us know what you thought about it.
7. SEYI SHAY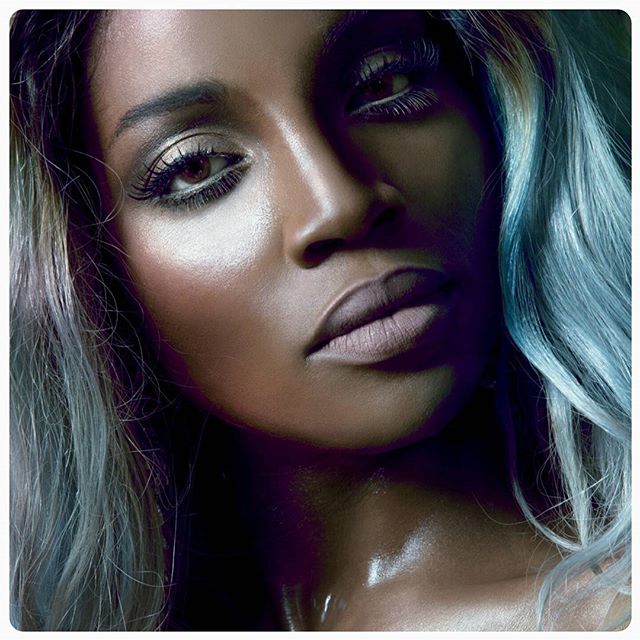 If there was anything else Seyi Shay could have done better than singing, I bet it would still be singing. She's like one of the baddest singer chics ever liveth! Ms Shay boasts an impressing list of international music credits from singing to songwriting. She was privileged to be the lead act for a now defunct UK-based girl group where she got the opportunity to not only tour with, but also open a show for one of the world's utterly successful music divas, Beyoncé. After working with a fine crop of international artistes including Michelle Williams, Justin Timberlake and Chip (just to mention a few), she returned to her home country and began to shine right from her very first release, Loving Your Way. It was succeeded by other breaking singles Irawo, Ragga Ragga, Murda, Crazy, Jangilova and more recently, Right Now. Seyi's voice is quite the rare type, her heart is deeply souled up in it and the sound is totally disarming. Ms Shay is signed to Island Music and not long ago, she was featured on a live performance with R&B artiste, Neyo. Her debut album drops in a couple of days.
6. TIWA SAVAGE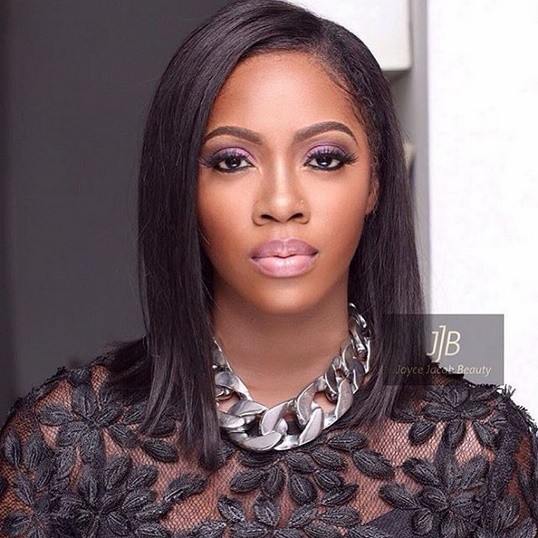 Nobody badder than Mrs Billz, I tell you. First, she boasts a degree in professional music from the Berklee College of Music, and in 2006, she featured on the UK platform for X-factor where she placed third in runner-up. A vocalist per excellence, Tiwa has lent her sonorous voice to international music legends Mary J Blige, Chaka Khan, George Michael, Whitney Houston and Andrea Bocelli just to mention a few. After she had amassed an exhaustive amount of vocal and lyrical credit, she returned back to Nigerian shores with the only motive being to dominate and rule. And so did she! Tiwa blessed us with sound treaties that showed her acuity in the vocal department. Kele Kele Love, Love Me, Without My Heart, Ife Wa Gbona, Olorun Mi and Wanted, are some of the songs she slayed with her contralto. She has an impressive list of vocal features with Waje, Sean Tizzle, Solidstar, Skuki, Pasuma, Isaac Geralds and many many others, as well as mates from her record label, the Supreme Mavin Dynasty.
5. OMAWUMI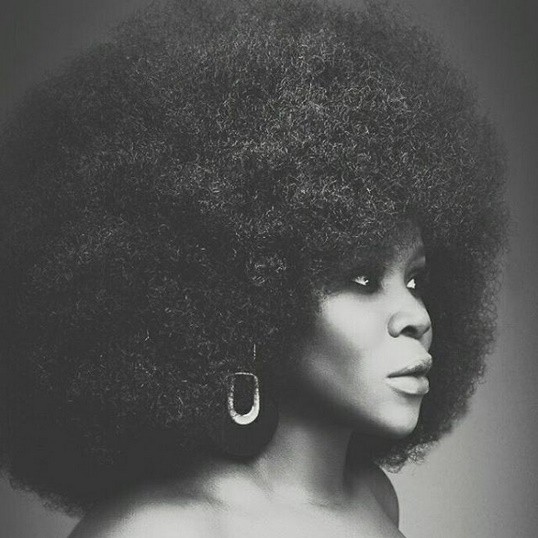 First daughter of Warri soil, Omawumi Megbele is a born certified music diva. At the premier edition of West African Idols, Omawonder placed first in runner-up the year 2007 thereby attaining due prominence in the process. Her selling point being an uber strong voice that just could not be missed and then a very out-going personality. Omawumi began to thrill us with records from her repertoire which she slayed with rich vocal flavour. Music releases that have become reminiscent of her signature soprano will include Serious Love Nwantiti and In The Music off her debut LP, Wonder Woman. She continued the trend with If You Ask Me, I Go Go and Bottom Belle, all of which served as promotional singles for her second album, Lasso of Truth – an afro-themed musical collection that culled some real life experiences. We definitely couldn't miss other material like Stay Alive (Jeje Laye) and Warn Yourself due to her elegant delivery. Before she entered into hiatus, Somori, Finally and Megbele are the treaties she left us with while we earnestly anticipate her re-emergence.
4. YEMI ALADE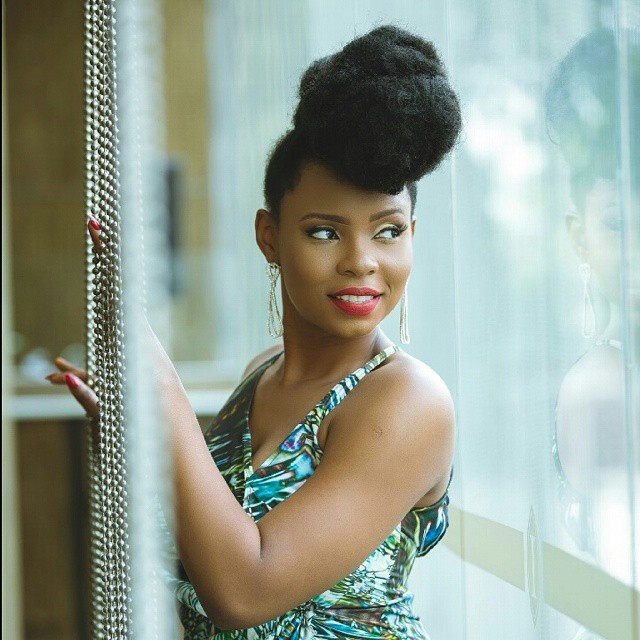 Yemi rose from total obscurity and worked her way relentlessly to becoming unarguably Africa's best female artiste at present. Girl can saaaiiiinngg for the world! She blew our minds with her majestic poise and her sweet ringing soprano at the debut edition of Peak's talent hunt show in 2009. Yemi welcomed us officially to her music world with the release of Fimisile and followed that closely with more stellar efforts Ghen Ghen Love, Bamboo and Johnny especially, which later became the lead single for her debut album, King of Queens. Ms Alade laced her fierce voice on Duro Timi, Catch You, Temperature and a couple other tracks that showed how recklessly skilled she is in the vocal artistry. Fresh off a music tour that saw her heating up the stage in choice locations around the world, she is set to drop her second studio album, already titled "Mama Africa". You can always bank on Yemi Alade's voice at any time of day and it's an unusual feat that has given her quite the edge. Rather than impede her, she's usurped the opportunity to enjoy a healthy musical association with her colleagues.
3. RUBY GYANG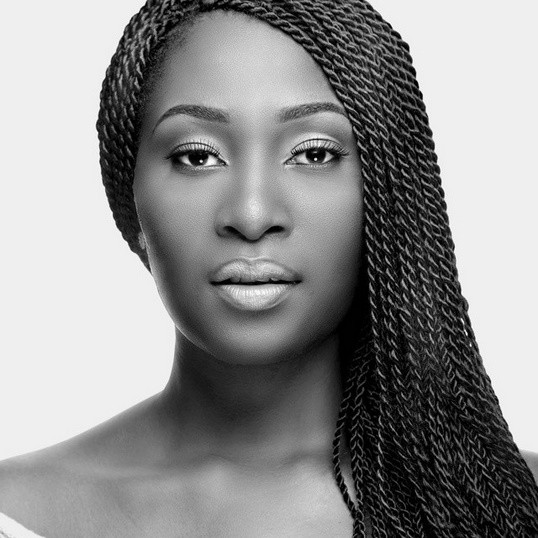 Although Ruby might need an introduction to some, but that moment when she opens up her mouth to belt out riveting notes is all the announcement that does her perfect and fitting justice. That she doesn't have an exhaustive list of a musical discography like most her counterparts do, still doesn't undermine the fact that she is very well made up for in the voice department with a crazy pitch on which she bathes her savvy dexterity over. With a vocal range that covers four octaves, Ruby has slayed songs Okay, Down and Good Man to spectacular relish. Her soul-stirring appeal has won her the hearts of many good music lovers, even MI, Jesse Jags, ClassiQ and Ese Peters. She is currently signed to the indestructible crew of Choc Boi Nation.
2. ASA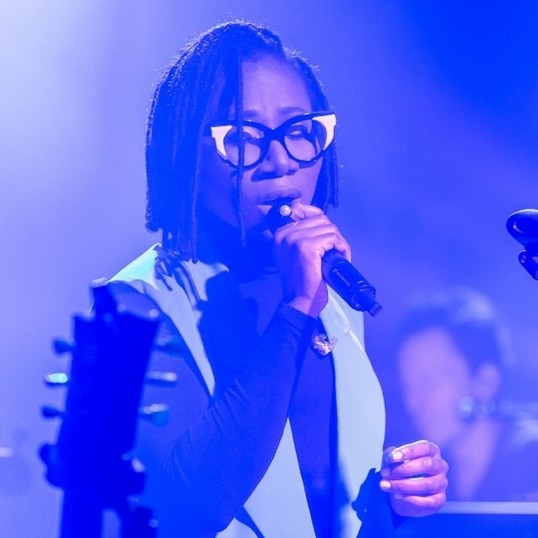 Asa can very much be likened to the African Adele. Not because they sound alike or anything of such, but for the similarities they share in their music and how it propels emotion. Asa can sing to save a dying soul, I mean literally. And hers is an art that she has perfected over time, having tailored after the likes of Erykah Badu, Lauryn Hill and D'Angelo. When you add that with the sojourn she enjoys abroad, it perfectly explains why she is a force to reckon with. Asa's self-titled debut contained records that were hugely successful hits especially 360, Fire On The Mountain, Eye Adaba and Jailer. In like manner, her sophomore disc contains notable releases like Be My Man, Why Can't We and Baby Gone. Her latest effort, Bed of Stone is still pulling reviews globally by reason of it's musical showmanship. Asa credits music legends Fela, Bob Marley, King Sunny Ade and Ebenezer Obey as her influences.
1. WAJE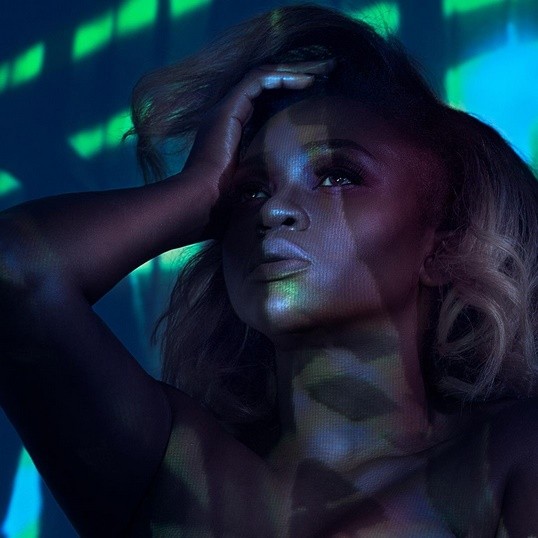 It is not so surprising that Waje seats unopposed at the number one spot. I mean, this is what you get when you are otherwise referred to as 'The African Soul' and have been conferred (although unofficially) with the title of Africa's Vocal Powerhouse. Since her days with P-Square and Mr Incredible where she was the vocal sensation behind their music hits Do Me and One Naira respectively, Waje's beacon has continued to burn the brightest as she drew inspiration from music legends Beyoncé, Whitney Houston and Aretha Franklin to showcase on her self-styled singles Oko Mi, Onye, Grind, I Wish, Higher, No Be You, and Black & White all housed on her debut album, W.A.J.E (Words Aren't Just Enough). Waje has stayed consistent in her craft by churning out newer singles Omini Knowest, Coco Baby, Mma Mma and the very latest, Left For Good. Her big, strong voice covers over three octaves and this unrivaled talent has her associated with mates Omawumi, Tiwa Savage, Praiz, Timi Dakolo, Banky W and Bez, not forgettin' African top shots Diamond, Navio and Sarkodie.
Notables (In no particular order)
CHIDINMA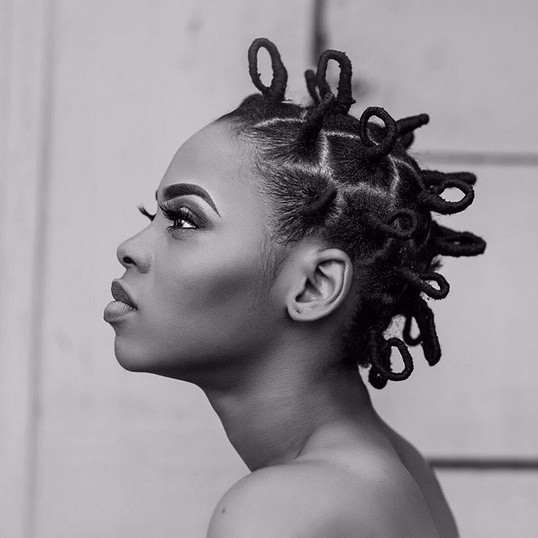 Chidinma razzle-dazzled to the delight of many during her stint at the 2010 edition of MTN Project Fame Academy, which earned her respect from far and wide. Although her musical choices have swiveled for some time now, it doesn't change the fact that she's a pitch perfect vocalist at any time she so chooses to be. Chidinma has delivered with her usual and impeccable vocal sway on songs such as If E No Be God, Kite, Emi Ni Baller and Kedike, not forgetting her switch up on Praiz' Sweet Potato and Flavour's Ololufe.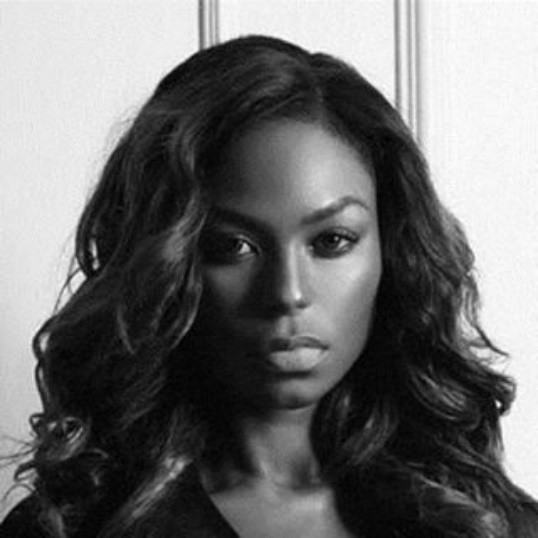 Can Niyola ever do wrong in our sight ears? I bet not. She is one songstress with a voice quite damn good as she looks. Even Banky W can attest to this as he was lovestruck by the harmonious tones he heard her belting out from inside a convenience room while at a social gathering. Niyola's notable releases in exudence of her post as first lady to the EME label, includes the popular afro ballad, Toh Bad as well as Love To Love You and her latest offering, Go On. Miss Nini has enjoyed vocal association with mates Banky W and Shaydee, as well as Paul Play Dairo and Lynxx.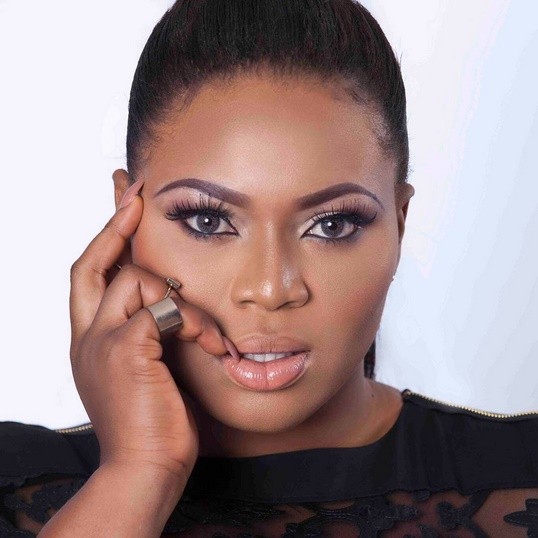 Immaculate entered into deserving fame, the year 2013 when she placed 1st in runner-up at Nigeria's most revered musical talent hunt show, MTN Project Fame. She unleashed her cheerful yet fierce persona every time she took the stage to belt out her strong mezzo soprano and was hard to not catch the Immaculate fever. Currently signed to Vivace Records, her singles Gogo Baby and the more recent one, Osanle are garnering generous air plays. Although she might still be in process of discovering herself but it is obvious that she has faired all too well and without doubt.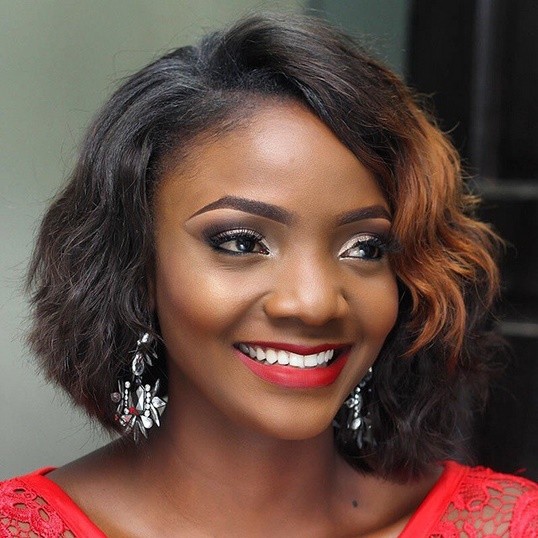 Prior to X3M Music signing the delectable Simi (which was actually a very smooth move), she had expended herself musically on materials like Ara Ile and Chocolate Brown where she laced her canary-like vocals. She also put out an EP, Restless, which was an impressive cover remake of a few mainstream songs. Having launched fully into the limelight, Simi has released successive singles, Tiff, E No Go Funny and Jamb Question, all showing her melodious approach to story-telling and with distinct relish. The singles were received to very positive commercial reviews.