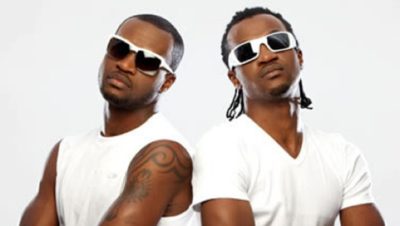 As the rift in the P-Square camp gets intense with the alleged split of the boy musical duo, we decide to bring to you one of the fan's favourite on today's edition of TX Throwback.
The record "Story" is off P-Square's second studio album titled Get Squared, which was released in 2005.
According to the twins, 'Story' is a thank you song for everyone who contributed to their success.
After winning the "Grab Da Mic" competition, Benson & Hedges sponsored P-Square's debut album, titled Last Nite, which was released under Timbuk2 music label.
P-Square has since released 6 studio albums after their career picked up mainstream. They include; Last Nite (2003), Get Squared (2005), Game Over (2007), Danger (2009), The Invasion (2011) and Double Trouble (2014).
Enjoy Story below.