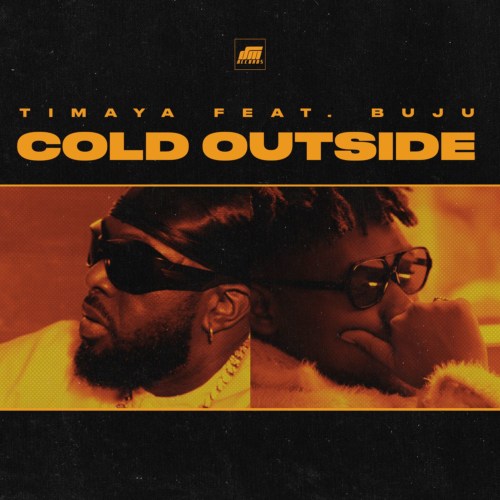 Timaya and Buju Teams Up for an impressive jam titled "Cold Outside".
World Boss, Timaya aka Papichulo releases a brand new single featuring Buju, which he titles 'Cold Outside'. The Yung Willis-produced track is a follow up to Don Dada's first 2021 single – 'Eff All Day'.
The Eff All Day song produced by Bizzouch, has a different feel but yet Timaya shows off his renowned clever wordplay and catchy melodies alongside Phyno (GET HERE).
Inetimi Odon popularly known as Timaya is the acclaimed king of Afro-Soca music. Born in Bayelsa, Nigeria, Timaya's music has transcended beyond his early beginnings in the south of Nigeria to all parts of the world. The certified hit maker has numerous multiplatinum hit singles, collaborations (including the remix of his hit single "Bum Bum" with Sean Paul), 7 studio albums and a EP to his credit.
Timaya has successfully completed tours in Africa, North America, the Caribbean, South America, Europe, Australia, and Asia. With over 200 million views on YouTube and over 2 million followers on social media, the style icon certainly has a strong fan base worldwide.
This new song "Cold Outside" featuring Buju is Timaya's second 2021 single. A follow up to the first 'EFF ALL DAY', which features Phyno.
Quotable Lyrics
My girl the last time that i checked,
Before i digress, My girl you told me that i am not your love interest
See My girl the last time that i checked,
Nothing ain't changed yet, except that i got a big bag and a big flex…
The hot raving singer Buju delivered a lovely Hook and catchy chorus, Listen and Enjoy!