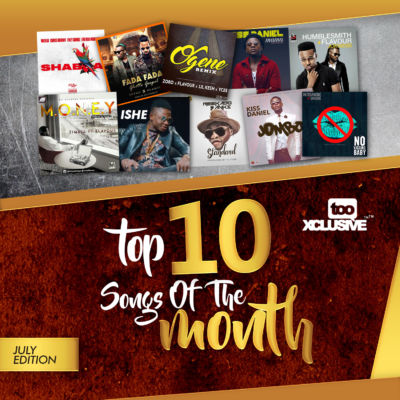 Happy New Month Fam! It's officially Leo season, and so we're especially shouting out to all the Leos in the house.
July seemed a pretty good month. New songs released, videos as well, albums too and trend patterns continued for songs that had already been released previously. Looks like the year is finally picking up some pace and will definitely wind up to a very high note.
We've kept our eyes (and ears too) on the prowl, monitoring the charts and observing what's hot and banging in the industry from time to time. So we've come up with a list of Top 10 Songs for the month of July. The count includes buzz worthy singles by some of Nigeria's break out talents, next rated artistes and of course, the big weights.
If by any chance you do not agree with the selection picks, please let us know your thoughts and sentiments otherwise, in the section below.