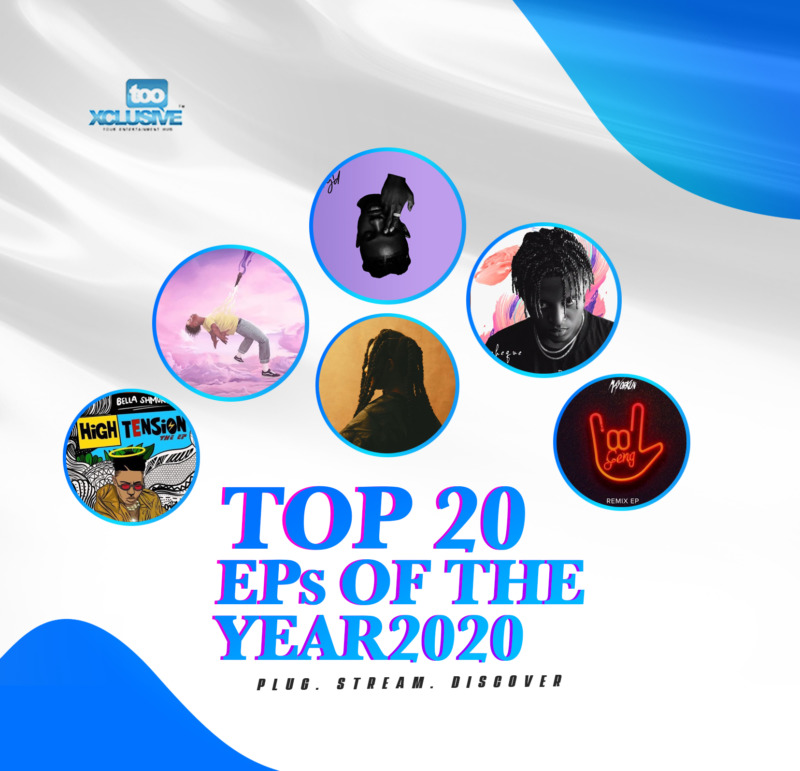 In the year 2020, the Nigerian music industry was awash with several Eps and just like albums, the number of projects released experienced a surge. 
Over 60 Eps were released despite the coronavirus pandemic and this article highlights Tooxclusives's best 20 Nigerian Eps of the year.
Here Are The Top 20 Nigerian EPs Of 2020
20. MI Abaga & AQ – "The Live Report"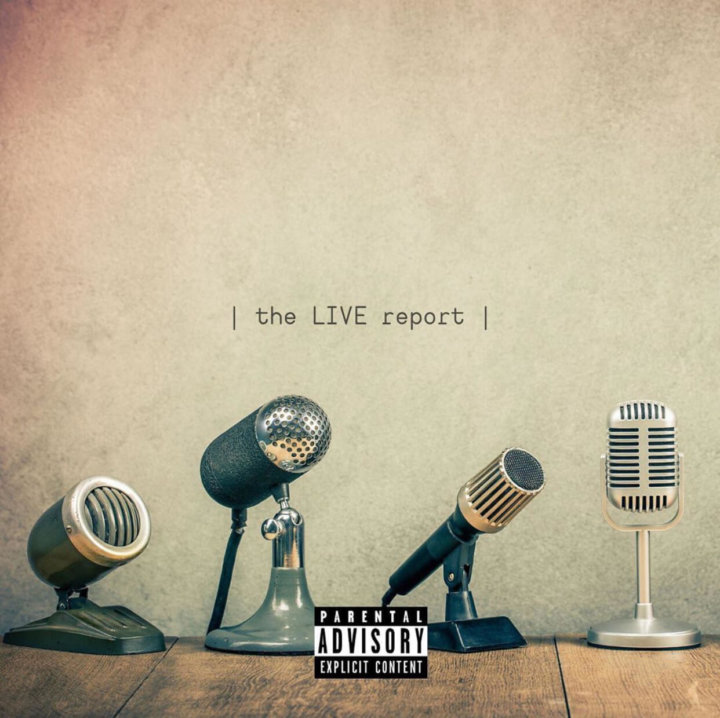 Iconic hip hop artiste, MI Abaga joined forces with sensational rapper, AQ for the rap EP "The Live Report." MI had just dropped his EP "Judah" and AQ had released "God's Engineering" album before coming together for this project which has received rave reviews.  The EP houses 6 tracks and its production credits were claimed by Beats by Jayy. The entire project was also mixed and mastered by MI himself. All the tracks on this body of work gave rap some spark.
19. Masterkraft & Vector – "Crossroads"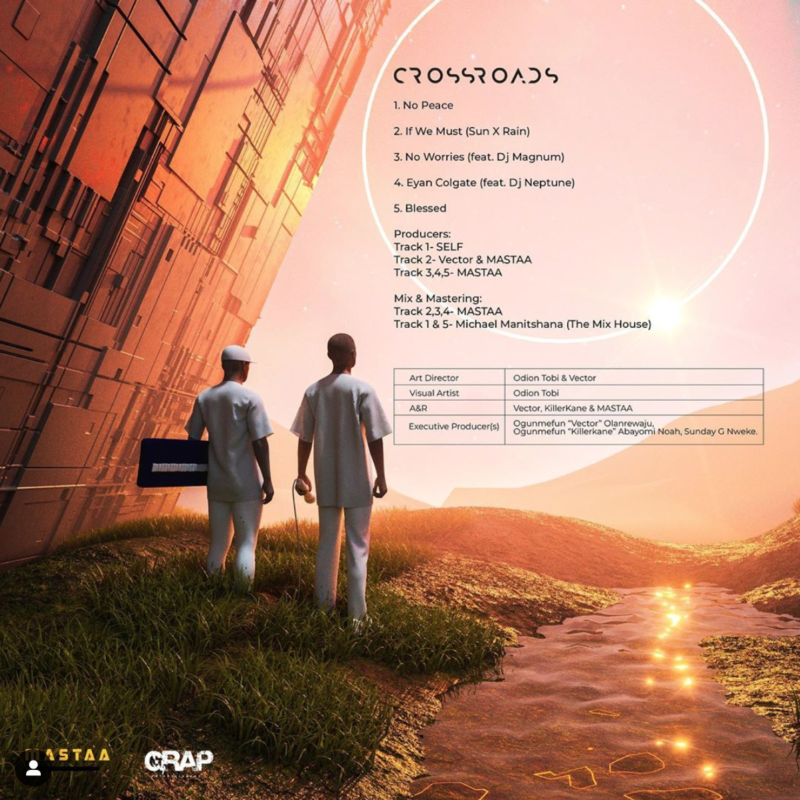 Sensational rapper, Vector alongside Award-winning music producer, Masterkraft (aka Mastaa) released their joint EP- "Crossroads". The body of work which is a perfect blend of Hip-Pop, Rap, and afropop is a 5 tracks project with guest appearances from DJ Magnum and DJ Neptune. The EP is a project that's an intersection of two giants and a redefinition of rap in the African music landscape or perhaps the real definition of rhythm and poetry.
It's a journey into something new, eclectic, rhythmic, and refreshingly different. Using a mix of English, Yoruba, and pidgin, and a medley of sounds deliberately arranged to stun and delight at the same time, Vector and MASTAA introduce us to a tune that adopts signature from all kinds of African sound, fused it nicely with the rhythm and pace that's unique to rap and created a revolution – Rapfrobeat.
18. Lil Kesh – "Ecstasy"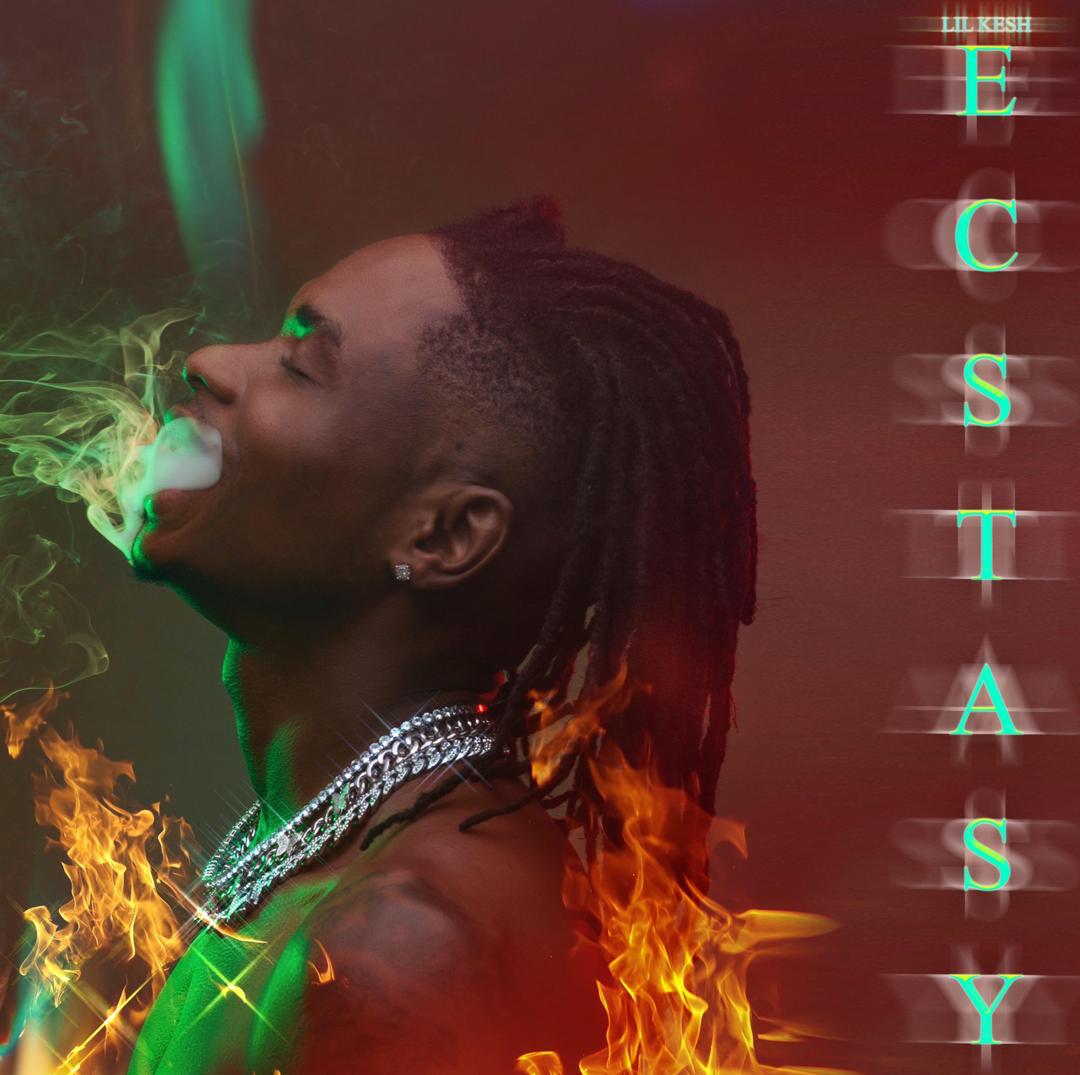 This is Kesh's first body of work since leaving YBNL and he did not disappoint. The street-hop titan Lil Kesh delivered his highly anticipated EP "Ecstasy" on the 19th of November 2020 as promised. This EP consists of 8 solid tracks that has the lead singles "All The Way" and "Agbani Darego." The set features gigantic collaborations with Naira Marley, Fireboy DML, Young Jonn, and Shaybo.
17. Reminisce – "Vibes & Insha Allah"
"Vibes & Insha Allah" by Reminisce was released today on the 29th of July, 2020. The body of work consists of 6 tracks with guest artistes; Tiwa Savage, Fireboy DML, MO, Fatimah Safaru, and productions from Krizbeatz, Sarz, TMXO, LooneyTunes, and Aivert and has the lead single "Ogaranya"

16. Olamide – "999"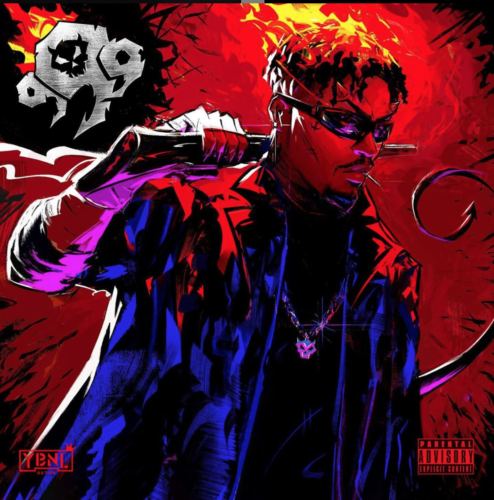 Olamide kick started the year with a fresh body of work titled "999." The "999" EP houses 9 tracks with guest artistes; Snow, Phyno, Cheque, JackMillz, and Rhatti among others. Olamide also featured his son Batifeori aka Milly on this project. It has production credits from Pheelz, Cracker Mello, ID Cabasa, Eskeez  and Olamide himself also comes in has a producer on this body of work as he co-produced the first track "No Time"
15. T – Classic – "Underrated"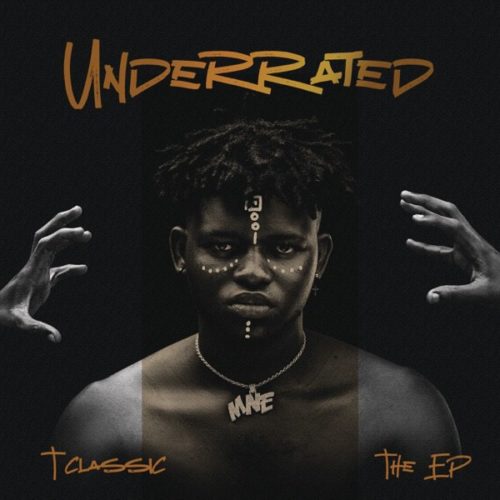 "Underrated (the EP)" by fast rising singer, T-Classic is an oxymoronically titled project with themes expressed in hustle, fame, and gratitude. It comprises five (5) tracks and musical features from pop titans, Mayorkun and Peruzzi on the lead single "Where You Dey".
The EP was engineered into perfection by the trio of Iambeatz, Killertunes and Mowizzy; their independent efforts have supported the revealing of a dimension to the singer's artistic tendency that was yet untapped. Also supporting the EP release is the documentary visual that chronicles the rising of a star as he journeys into becoming. T-Classic takes fans on an emotional narrative of events that led him to this glorious moment.
14. Zlatan – "Road To CDK"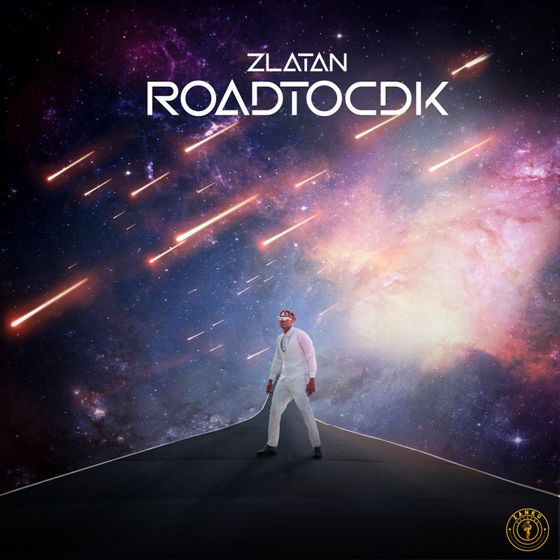 After a successful 2019, Zlatan released the iconic "Road To CDK" EP—a five-track project featuring other Zanku signees: Oberz, Papisnoop, and Jamo Pyper. Mansa Jabulani, Rexxie and more produced meaningful trend tracks. 'Shomo', 'The Matter', 'Unripe pawpaw', 'Suffer' all buzzed and gave the EP a space on our Top 20 EP's of 2020.
13. Simi – Restless II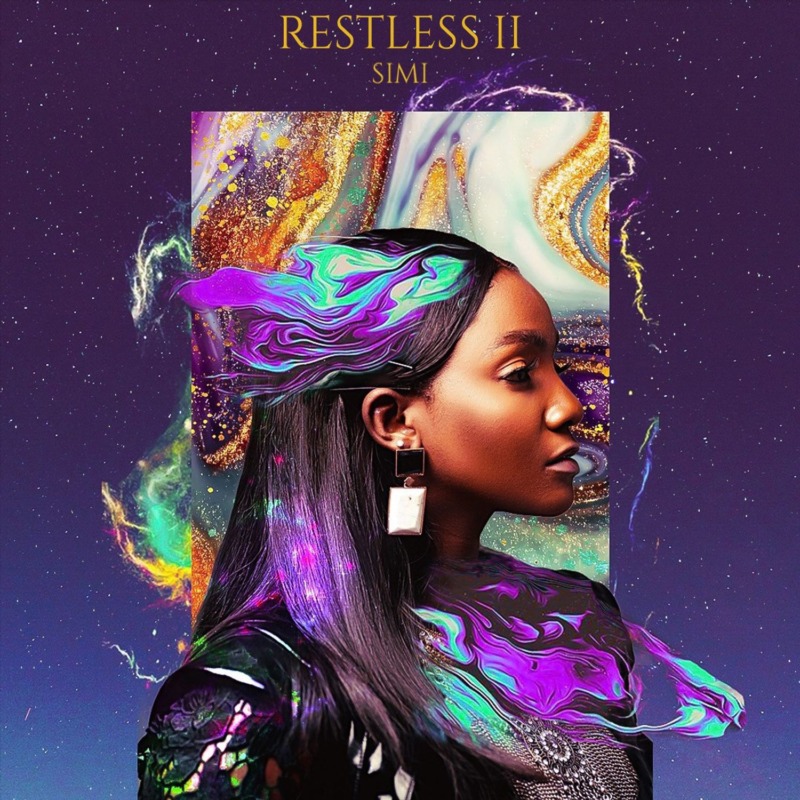 After the successful release of her 2020 smash hit "Duduke" which was dedicated to her then-unborn child, Simi dropped the highly anticipated EP "Restless II" as promised.  "Restless II" is 16 minutes, 6 tracks EP which features UK female rapper, MS Banks, AfroSoul singer, WurlD, and her multi-talented husband, Adekunle Gold with productions from Sess and Oscar. Prior to its release, she premiered the EP's lead single "No Longer Beneficial" and the project is a sequel to her debut EP "Restless" which was released in 2014.
12. Barry Jhay – "Barry Back"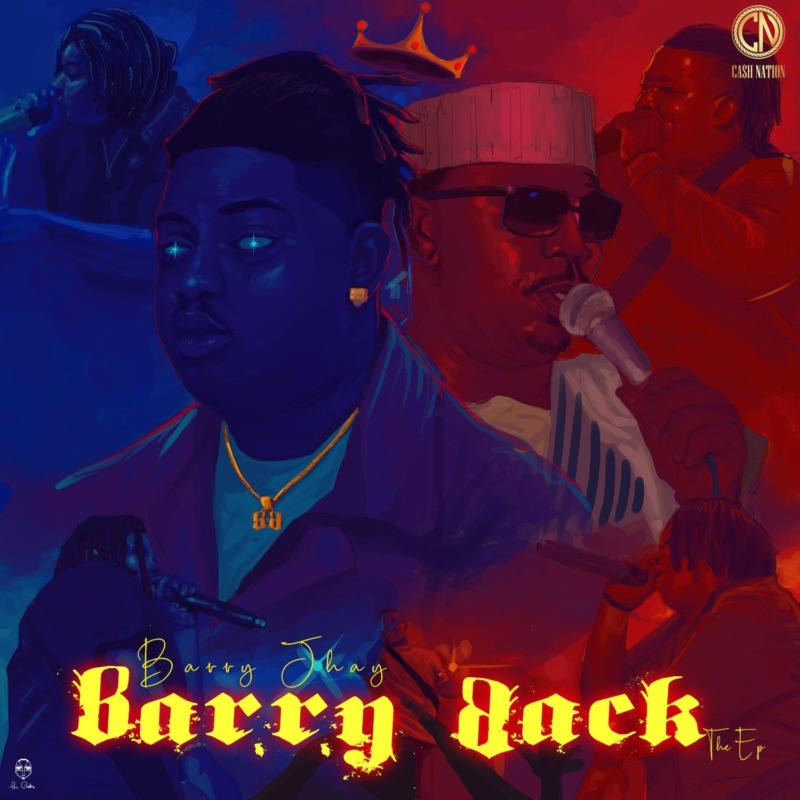 Barry had teased fans with his sonorous and honeyed vocals for a really long time and to put fans out of their misery, he released "Barry Back" to announce his presence in the Nigerian music scene. The EP houses 9 amazing tracks and it boasts of a collaboration with DMW boss, Davido. The young songwriter took listeners on a trip into the musical realm his father introduced us to.
11. Tems – "For Broken Ears"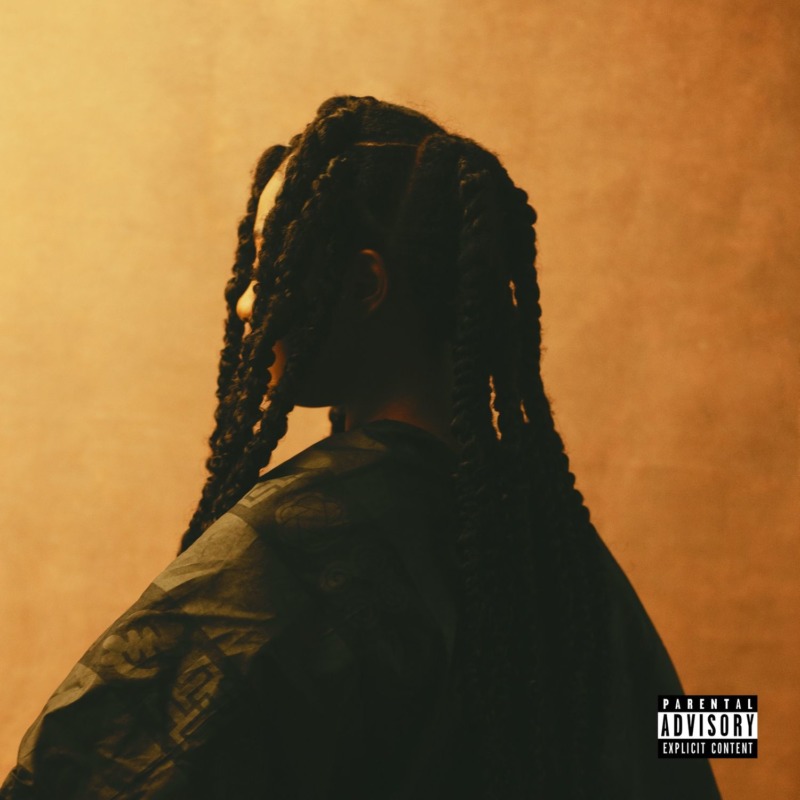 Since the release of her smash single "Try Me," Tems has been creating magic. The singer who is said to have vocals similar to that of Jamaica's Koffee and Rihanna dropped her debut EP titled "For Broken Ears." The  body of work is a 7 tracks project with no feature that houses the lead single "Damages."  The singer meditates on love, life and relationships, and weaves subtle melodies with airy R&B production in a cool yet refined manner, and also releasing emotions in her arresting vocals.
10. Wande Coal – "Realms"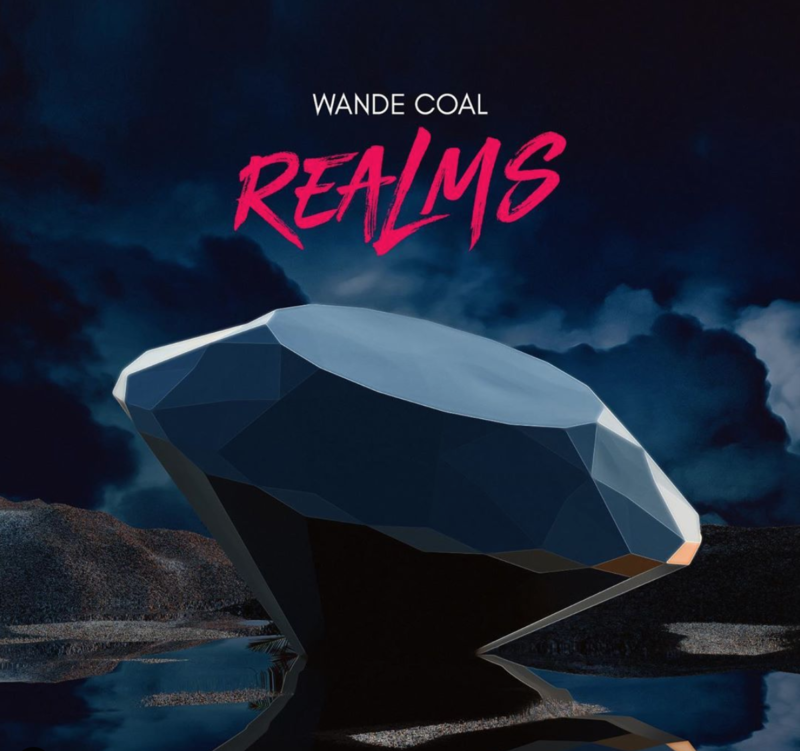 Wande Coal's wrapped  tropical melodies around pop and R&B on this impressive music project "Realms." The 7 track EP houses his 2020 debut mega-hit single "Again" the follow up jam "Naughty Girl" and his previously released songs in 2019; "Vex" & "Ode Lo Like." The EP also comes with new tracks: "Check," "Ever Blazin" and a remix to the hit single "Again" which features American-Nigerian rapper, Wale.
9. Terri – "Afroseries"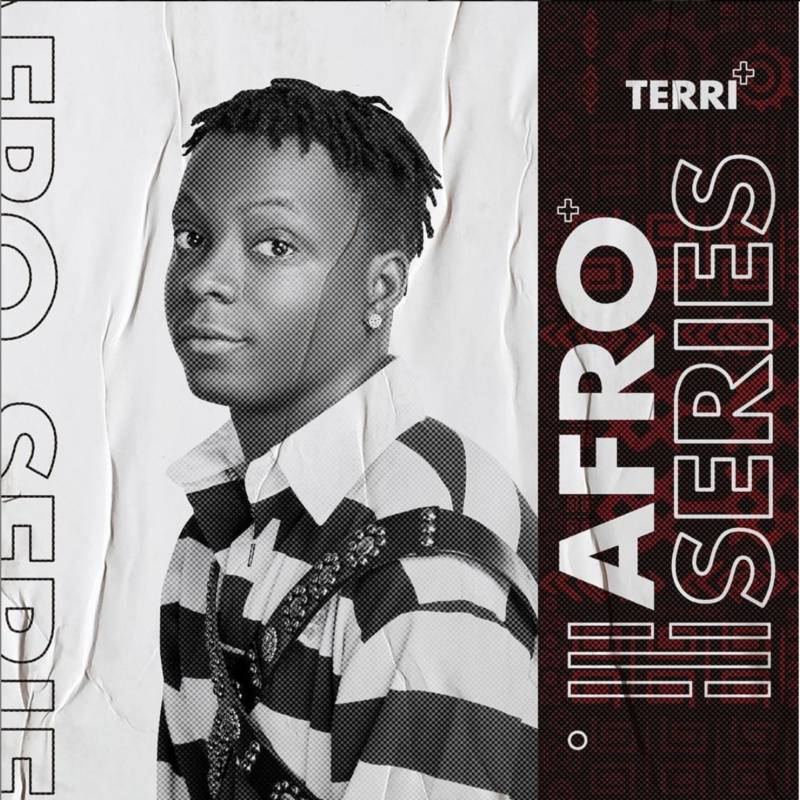 Prior to the release of this project, Terri had stepped away from the limelight and it was unsure if he was still doing music. "Afroseries" is his debut EP and his first body of work under Starboy Entertainment. The EP is a solo project which consists of 7 Tracks and the singer worked with five music producers; Killertunez, IamBeatz, Sarz, Tuzi, and Blaise Beatz. The body of work was executively produced by his boss, Wizkid and within a few months of its release, the EP garnered millions of streams. It's lead single video "Ojoro" has amassed over a million views on Youtube.
8. Korede Bello – "Table For Two"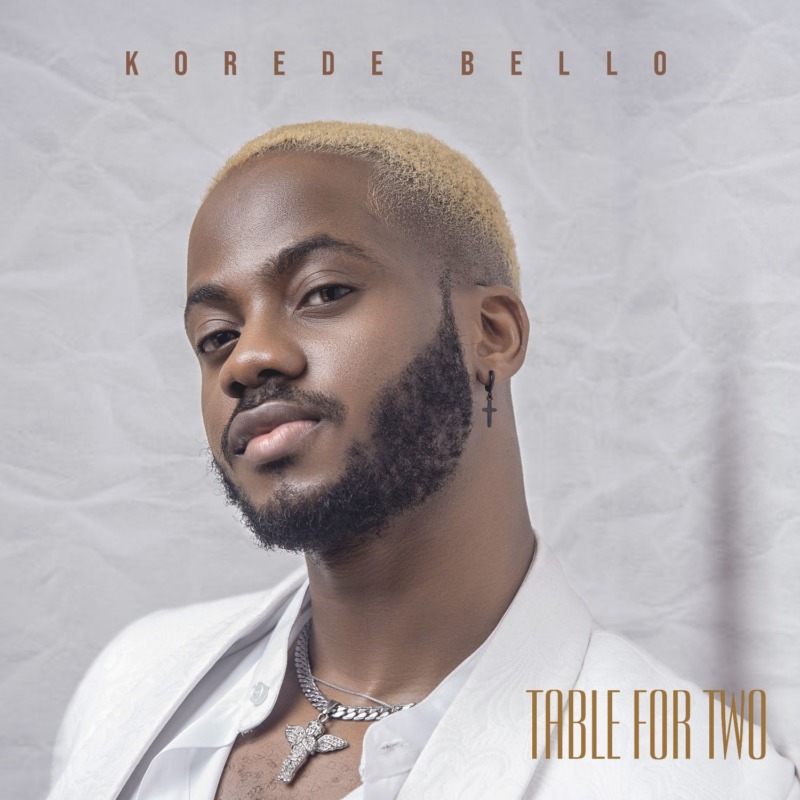 2020 was the beginning of another era for Mavin singer, Korede Bello. After releasing just one song "Mr Vendor" in 2019, Korede Bello ended his hiatus and came back with a bang. He did this with the highly anticipated "Table For Two" EP. The EP is a 5 track solo project without any feature, guest artiste. The singer worked with 4 producers; Rexxie, Princeton Beats, Johnny Drille, and Ozedikus for this beautiful body of work.
"Table For Two EP" houses 3 of Korede Bello's hit releases: "Morire," "Sun MoMi," and "Mi Casa Su Casa". These were topnotch singles that banged and made this EP feature on our Top 20 EPs of 2020 as No. 8.
7. Cheque – "Razor"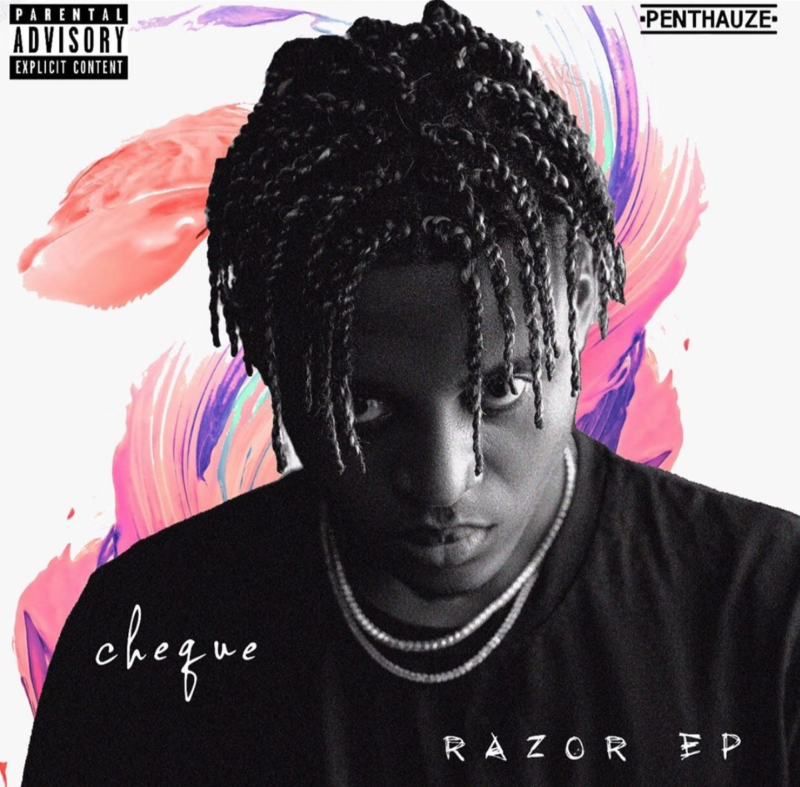 Fast-rising artiste, and Phyno's Protege, Cheque started the year 2020 with his first single, "Satisfied" which is a syrupy and hit potential record produced by Masterkraft.  After the success of the debut single, the singer followed it up with the release of his debut body of Work titled "Razor" The EP. The EP is a 5 track body of work with no feature, It houses one of the biggest songs of 2020 "Zoom".
6. Omah Lay – "What Have We Done"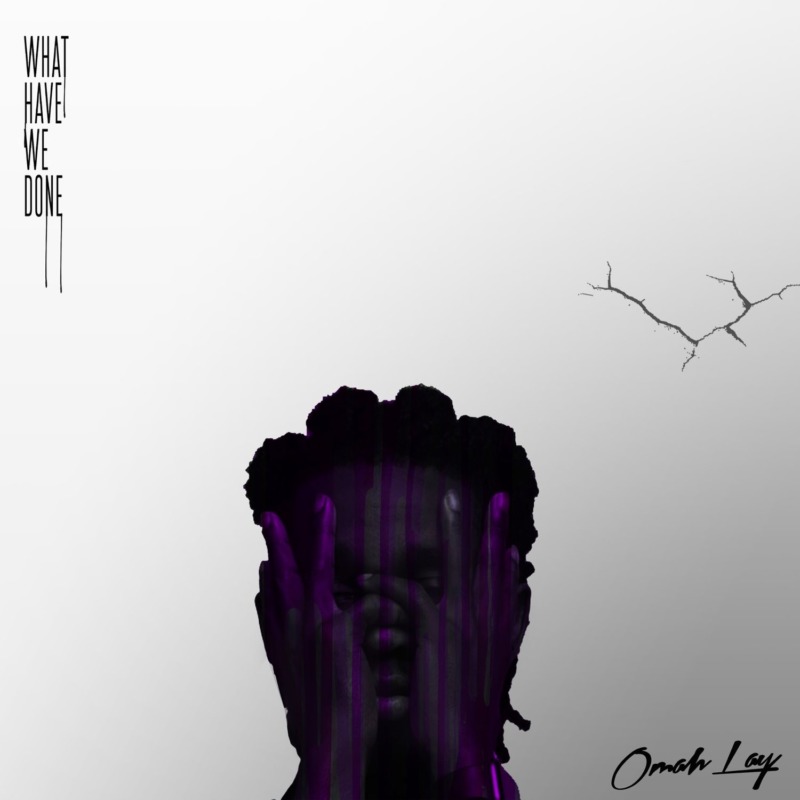 Omah Lay's second EP of the year was released on the 2oth of November, 2o2o, which is 6 months after the debut EP – "Get Layd." The new EP consists of 5 tracks that include a remix of "Damn" from the "Get Layd" EP. For Omah Lay, this project is his means of showing how he has grown as an artiste since making his debut. The project has production credits from Bizzouch, Echo The Guru, Omah Lay, Tempoe, and Tuzi, with mixing and mastering done by Swaps.
The acceptance and streams this EP gathered within a short period is Massive! The track Godly off the EP contended with major big songs of 2020, overcame and climb charts. 'My Bebe', 'Can't Relate' and 'Confession' gave placed other EPs on the run. It not an easy one to release two banging projects within a short space.
5. K1 De Ultimate – "Fuji The Sound"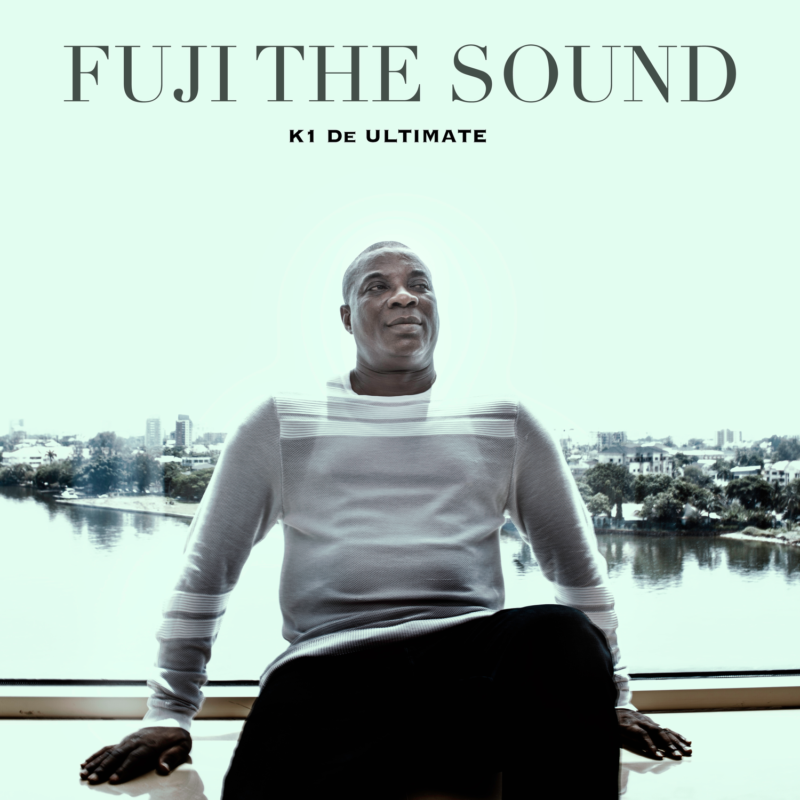 Fuji icon, K1 De Ultimate set an unforgettable record in the history of Fuji music, The legendary singer released one of a kind project – an Extended Playlist titled "Fuji The Sound." The EP houses 6 tracks with guest appearances from Toby Grey and Teni.  K1 proved his versatility in the game with this new project. 'Ade Ori Okin' turned into an anthem for all in 2020
4. Laycon – "Who Is Laycon?"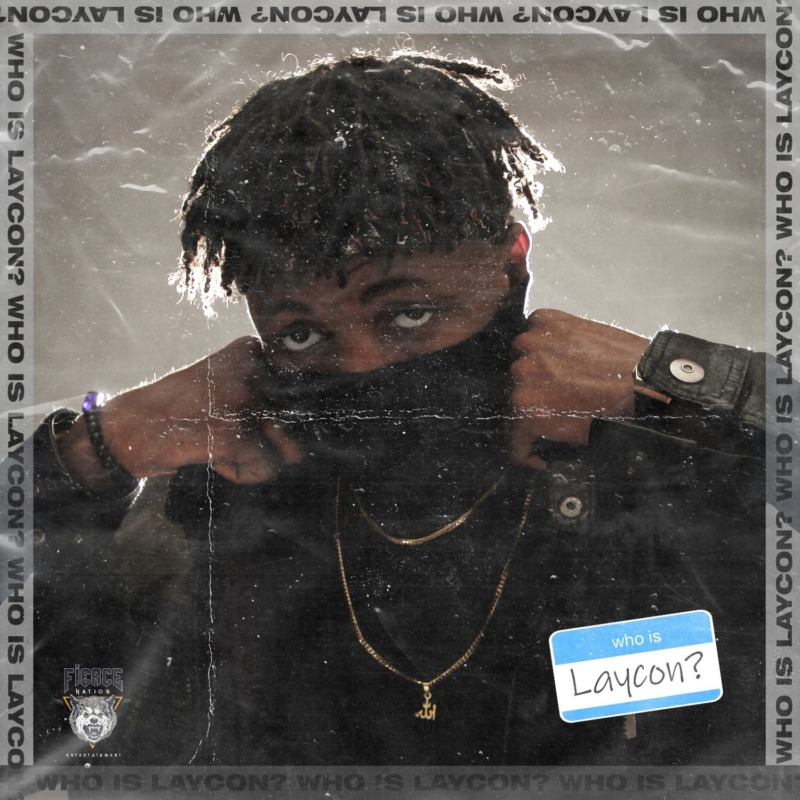 Fast-rising hip hop artiste, Laycon served fans his debut music project "Who Is Laycon? EP", featuring music acts; Deshinor, YusufKanbai, Tinu, Reminisce & Chinko Ekun. The EP is a perfect mash-up of rap, Afrobeats & pop cuts gives us a window into his versatility and skill. This audio journey sees the rapper open up about creative conflict, love, and street cred. The EP is filled with equal doses of dance-able and quotable moments. 'Fierce' off the project became an anthem for all, 'HipHop' a jolliment track that combines Afrobeat, Pop and Rap perfectly boost the ranking of this project.
3. Oxlade – "Oxygene"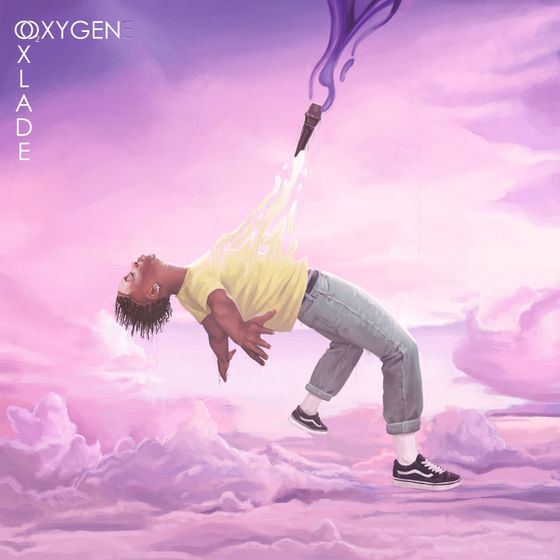 Nigerian music act Oxlade presented the release of his dazzling debut EP "Oxygene." later in July and he started with the melodic, Spax-produced "Away." "Oxygene" saw summer arrive early with a selection of six vibrant tracks that offer a formal introduction to the talents of the singer ahead of his inevitable and imminent ascension to stratospheric heights. The EP has production credits from Spax, Dera, Lussh, Echo, and London-based Nosa Apollo and a must-hear collaboration with the British-Nigerian singer Moelogo. 
2. Bella Shmurda – "High Tension"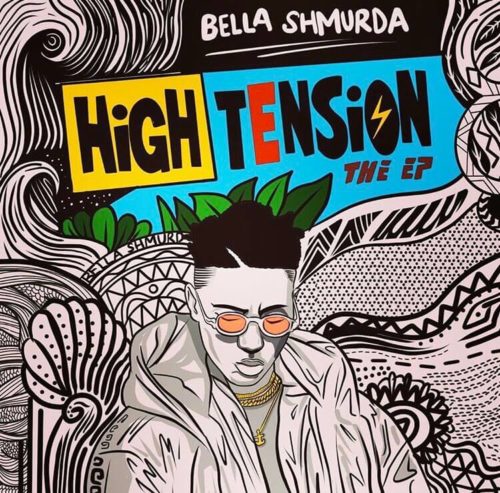 Following the success of "Vision 2020″, Fine Boi Bella as he is fondly called, blessed his precious and endless supportive fans with a body of work which he titled "High Tension" the EP. The project consists of 7 tracks, 5 new sounds, and 2 of his great hits "Vision 2020," and "Upgrade". This project was a motivational EP for the young ghetto youths.
1. Omah Lay – "Get Layd"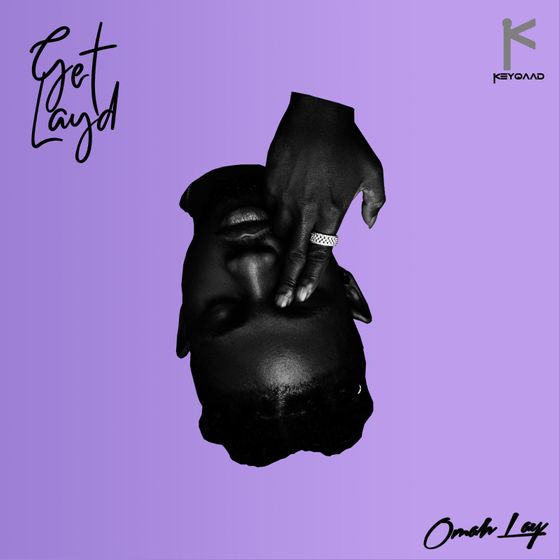 Omah Lay's "Get Layd" being the number one EP of 2020 should be of no surprise to any music fans. The singer had a stellar year with two Eps and this project is number one. The project which houses 5 tracks shows off his range of vocals and how he simply can't be boxed into one sound.
From the mellow, sultry vibes on "Damn' to the rugged masochistic delivery on "Ye Ye Ye," Omah Lay won the hearts of many within a short period. The EP has received multiple streams so far and is still one of the most played EPs on all digital platforms in the country. The Mega Hit track off the project – 'Bad Influence' is most Shazam song and also the most stream Nigerian song on all digital audio platforms.
Top 20 Nigerian EPs Of 2020
Notable Mentions
We had some EPs in 2o2o that were Intellectual, Genre Core, Versatile and explored new sounds but didn't make it to the Top 20 list above due to some criteria. Without us overlooking their efforts and contribution, It would be worthy to give them a mention. Below are;
Vector – "African Mind"
Jesse Jargz – "Garba"
Darey- "Way Home"
Wurld – "AfroSoul"
Zinoleesky – "Chrome Eccentric"
---