For over a decade, the Nigerian music industry has evolved to a level that's unimaginable and with the aid of certain artistes, Nigerian music has been continued to be accepted worldwide even in places one would not expect. These artistes have created a name for themselves in the industry that can never be erased and as 2019 comes to a close, we've carefully selected male artistes that have wowed us with their achievements so far.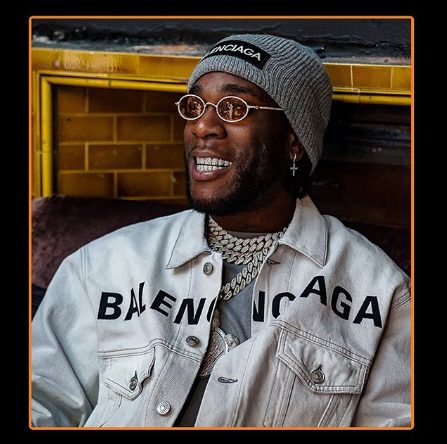 Burna Boy is no doubt the golden boy of the year. He went from being a regular A-list act to a fully internationally recognized artiste right before our very eyes. After demanding that the Coachella organizers put his name in large fonts to reflect his standing as an African Giant in line with his "vision of the future of Africa and African Music," the singer was labeled rude and arrogant.
Undeterred by the trolling, the singer was determined to prove that he was much more than what everyone could see. He ended up delivering an unforgettable performance at the show, which wowed fans worldwide. His collaborations with artistes with acts like Jorja Smith, Mahalia, Dave and Stormzy further spread his name like wildfire all over the continent. The singer also did exceptionally well with his "African Giant" tour where he delivered mind-blowing performances.
Burna Boy bagged almost every award this year and to crown it all, he was nominated for a Grammy. In the eyes of many, he is already a winner and if he eventually does win, he would be the first Nigerian artiste to bag the prestigious award.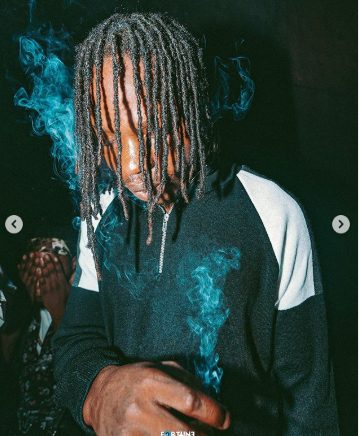 After sharing a post that seemed to promote internet fraud, Naira Marley grabbed the attention of the "higher ups" which lead to his arrest by the EFCC. The case was a huge mess and for an artiste who is yet to make a solid stance in the industry, it was really bad press. Naira Marley's name was dragged left and right in the mud for all the wrong reasons and it seemed like it would never end.
Surprisingly, what seemed like would facilitate the end of his career tuned out to be a blessing in disguise. His first track upon leaving the custody of the police "Opotoyi" was his way of thanking his fans for being with him in his times of trouble hit speakers nationwide. With this, one of the strongest fan bases in the country who identify themselves as "Marlians" emerged. Interestingly, his fans are not the regular street urchins but graduates and even pastors who are always happy to prove their loyalty to the singer.
Marley's track "Soapy" which was released with the motive to create awareness for the way prisoners were living in the country turned out to be the hit of the year. The track blew up and its video did a fantastic job in adding fuel to the already raging fire. Accompanied with dance moves, fans from all over the worldwide and even Chris Brown have been seen rocking the moves. Since then, any song he drops automatically becomes a hit making him one of the biggest artistes in the country.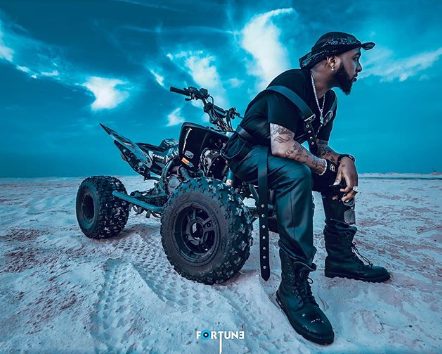 Davido has had a fantastic year and his achievements music-wise and personally are also endless. The singer has apparently dropped no "Bad Songs" this year as his hits are monstrous. His first single of the year "Blow My Mind" is arguably the best collaboration the continent has seen in years and has over 30 million YouTube views. Davido, however, taught fans a lesson with the release of "Risky," his second single of the year.
During an interview with an international radio station months back, the singer was asked to do what can be considered to be his weakness – a freestyle. The freestyle turned out to be very "wack" and "unpleasant to the ears" as described by music lovers. However, the tables turned as he was able to make what everyone laughed at to becoming what they would love to sing and dance along to. He was able to achieve that with "Risky" in which he featured Jamaican dance-hall deejay and singer, Popcaan. Eventually, the music community was unable to ignore such an amazing bop and the singer won in the end.
Not forgetting his much-anticipated album "A Good Time" which was released a few weeks ago encapsulates his 7-year journey in the music industry was named one of Pitchfork's best album of the year. He also sold out his show at the O2 arena which is one of the huge events that occurred this year. Davido has been labeled the rich kid that still hustles like he has nothing and interestingly with the wealth and fame he has amassed, he still continues to live in that manner making him one of the biggest acts this year.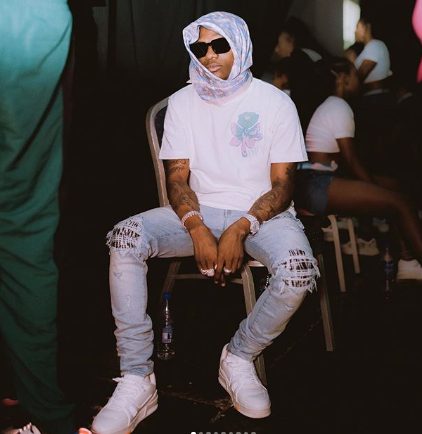 Selling out the O2 Arena for the second time isn't beans but Wizkid made it seem like its Zion's playground and this is just one of the many feats he has achieved this year. At the beginning of the year, the singer took time off the music scene so as to spend time with his family and also reconnect with his roots.
His return into the music scene was one of the most anticipated events of the year as fans were left thirsty for too long, His first single hit the nation with a bang and didn't even take long to hit the charts. Wizkid's surprise collaboration with American superstar, Beyonce also helped his image abroad giving him more recognition worldwide than never before. He also collaborated with other top-notch artistes from around the globe adding to his never-ending lists of hits.
The singer's "Made In Lagos" album was another anticipated event that fans looked forward to but due to unknown reasons, he was unable to drop the album. However, he made sure to compensate fans with the EP "Soundman" that's doing absolutely well even with just one music video released. Despite not releasing much this year, Wizkid has proved that he still has what it takes to stay relevant.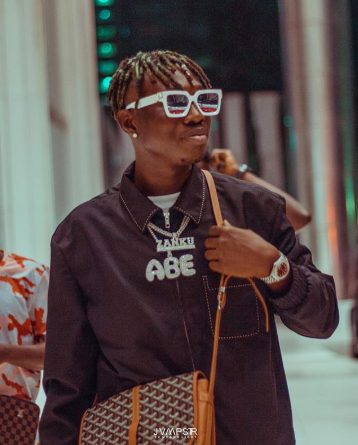 Zlatan is this year's industry favorite as he collaborated with several artistes making him the most featured artiste this year. A Zlatan feature is now considered as gold as it's sure to be a hit upon its release. His ability to hop on trends and make them into songs almost immediately is what makes him a rare gem for the industry. The "Zanku" singer throughout the year has done nothing but drop tracks that are not only considered as hits but also songs that may likely remain evergreen. His debut album "Zanku" was also a hot topic for the music community but was heavily criticized. Despite the bashing, Zlatan has proved to be a hard worker and it is evident that he would not stop until he attains that global recognition.
---