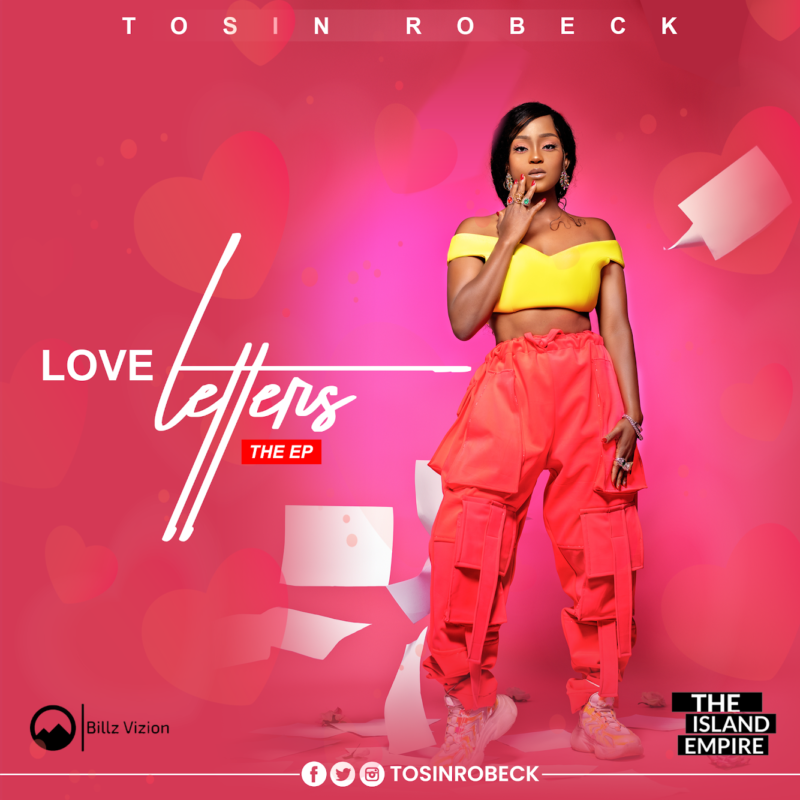 Billz Vizion presents Tosin Robeck with "Love Letter" EP….
Fast rising female artiste, Tosin Robeck our new songbird finally released her debut project – "Love Letter" The EP.
The acclaimed lyricist and performing artist Tosin Robeck dished this project "Love Letters the EP" out to announce her entry. She is ready to take over  the music industry by storm. Every track on this body of work comes with a message, the composition, Lyrics and delivery are topnotch.
"Love Letters" is more than just a compilation of music. It is the rhythmic representation of LOVE. Amongst many things, the EP forces us (both young and old) to reflect on our past with wisdom and plan for the future with commitment.
See Track-list below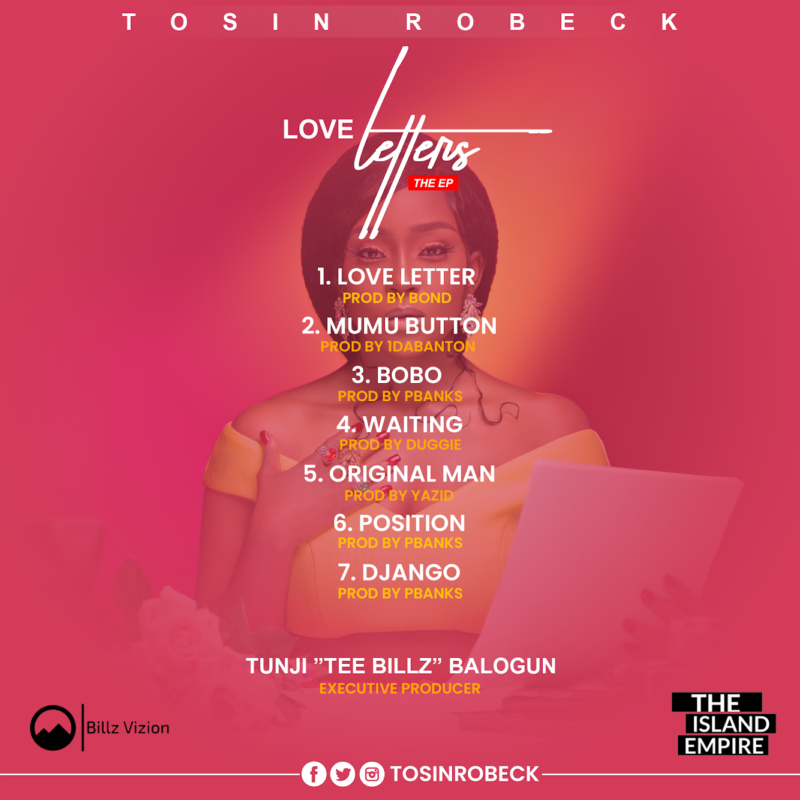 Tosin Robeck will be engaged in a number of projects over the next few months to further the Love Letter movement. To ensure you do not miss a thing, subscribe for exclusive access to all things Tosin Robeck online and follow us on ( Instagram , Twitter , Tik Tok) @TosinRobeck.
For now Listen and Enjoy 'LOVE LETTER' THE EP
4. "Waiting"
[youtube]https://youtu.be/9Sk-ubtReBc[/youtube]
6. "Position"
[youtube]https://youtu.be/Tmr5lmWRerA[/youtube]
7. "Django"
[youtube]https://youtu.be/-fxakG-WzCo[/youtube]