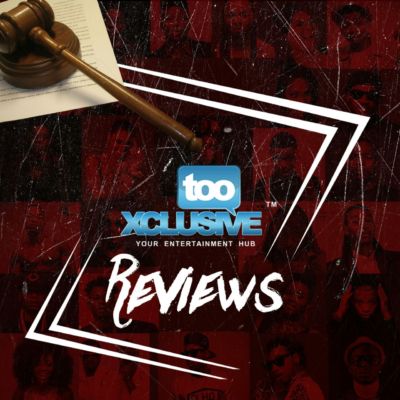 I think I'm getting tired of voicing out the fact that 2016 has been quite a drab year for music. Even with the albums and back-to-back single releases from industry weights and upcomers, things have pretty much remained basic as ever. But alas! Tekno and D'Prince who have been mum over music affairs for a while now, decided to bless us with sounds worth breaking my silence. Not just them though, Emma Nyra just broke forth with badass sounds after a painful hiatus, Waje reminds us that her pipes are still heaven sent (wait on that one), and even MI's chemistry with 2face, sorry, he goes by 2Baba now… anyways the magic in their synergy hasn't waned.
So let's dig in!
Tekno – "Pana"
Favourite boy, Tekno, has undoubtedly staked his claim to the title of a certified hit maker. From Holiday to Dance to Alleluyah to Duro, Wash, Where and now, Pana, one thing that's remained constant is how he continues to shine on his records with improvised vocals and a loosely dense but yet deft lyrical prowess. Even if we're talking sounds, like the technicalities involved, you still find him coming out on top with knowledge and skill applied even when he's not the one producing on his songs. And I'd like to think that's the professional edge he has over many.
This is exactly the feat shown on his newest record, Pana, which sounds a little too much like he styled the beat but got it produced by the highly sought after Krizbeatz. Or perhaps, his sounds are now so unidirectional that it won't take any producer too much thought to figure out what exactly would make him tick. Don't get me wrong, it's such a fire jam – the kind that really gets you bumping from the first few seconds but if we're to go by the speculation that he's got series of musical line-ups for his debut album, Pana introduces the idea of a stereotype. This makes it look like Tekno has stopped being an all-round versatile artiste. He's only become versed in the style of afropop and dance, which we would get tired of sooner than we realize.
Rating: 3.4/5
Worldwide is another jam. I care not (right now though) what anyone else has to say about D'Prince and his music. What I've come to understand about Nigerian artistes is that everyone resides in their own caliber. This means our industry is lacking in a universal standard that can be used to measure winning streaks or dismal misses by our brightest and best talents. I'm sure you get the direction I'm going with this… so enough yapping!
That said, can we have just a minute or perhaps even more sef to extol the genius that is Don Jazzy? The production on Worldwide – I'm talking beat composition, sequencing and arrangement – was too lit! I've noticed, especially from Tiwa Savage's R.E.D album that the doroboss has been experimenting with an unusual fusion of sounds. From dub step to Carribean medleys, techno and afrobeats (not the modern one o), IDJA has kept his slay game on a 100. He introduces D'Prince to a horn-riffed, clap, slide and bouncing beat progression on Worldwide. Errr, I think omoba killed it though. Apparently Tope thinks his lyrics sucked but I'm of the opinion that the beat structure made him tailor his lyrics to a particular design which allowed him apply his lines to a singular rhythmic tone. It could have been better, without doubt, still he faired just above average. Worldwide may not exactly be everyone's favourite jam but best believe you'll be grinding hard when that shxt comes on the radio, or in your car stereo, even at the club… wherever, whenever!
Rating: 3/5
Written by Jim Donnett
@jimancipation