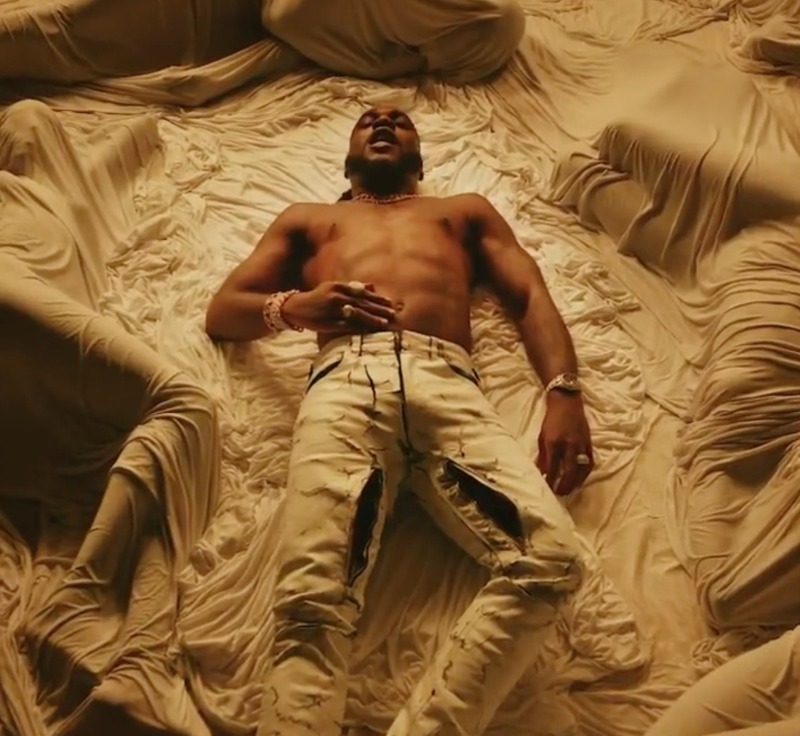 Burna Boy Dropped his first 2021 single titled "Kilometre", On The 29th of April 2021 and different review have been circulating round social media.
This new song 'KILOMETRE' see Burna Boy Reflecting on How Far he has come (A Review of Himself) and Also Bragging About his Music Success/Achievement and Wealth.
I don come, I don come kilometres
I don waka many kilometres (Ah)
Learn from the teacher, I don tey for the game Shina Peters
I dey sight bad mind from a distance
I No dey sweet, I be alomo bitters (Ah)
Odogwu ni me sha
Shey you dey confirm am for your speaker?….
Over here at Tooxclusive, the music critics in the Digital Team have heard/Digested the record And Below were their thoughts about Burna Boy's new song…
BURNA BOY 'S KILOMETRE REVIEW
Kilometre is the first song Burna Boy has released since emerging as a Grammy winner.
My take on this song is, it has the perfect beat for a classic banger that Burna Boy would produce on other days. But the idea behind the song is my take here.
Basically talking about how far he has tried to get to where he is and also winning the Grammy award after the previous backlash from people.
It's not exactly a huge banger as "YE" or "Wonderful" but I think it's a pass for me. It's not bad at all and the message is quite clear.
A part of this project might be the pressure to release something just after winning the Grammy Award. I also must commend that the song has a good repeat value, largely because of the beat of the song
A lot of kudos to Chopstix for producing such beat for the song.
Reviewed by Goodluck EZE; IG @iam__eze, Twitter @Goodluck_eze
The first thing I'd say about this Chopstix produced joint is that it's definitely a product of overthinking and mathematical projections.
It feels good to hear Burna Boy give us an insight into who he really is without the whole 'Fela Marketing', but this Kilometre might not add anything spectacular to his career.
Who's His Audience?
This is a really pertinent question that I'd love to ask Burna in person. Because to be honest, a sizeable amount of his fans have gotten quite used to the arrogant Afrobeats frontliner who makes Afrobeats music that white people lap up like a baby giant feeding a giraffe sugar out of his hands.
His short and precise hook on the song definitely means he's going after the Nigerian market and he wants something to offer when it's time for clubs to open back in full effect.
It is neither a philosophical song in anyway, nor does it capture the essence of any theme that does the world or his local audience any favour. Instead the young man spends two minutes and thirty four seconds bragging to his audience about how far he's come in the game. I mean, he's really just been a big thing for about a couple of years now but there's nothing wrong with tooting your own horn. But after listening to his African Giant & Twice As Tall Album.. We're wondering if we could get something more focused on showcasing talent rather than impeccable branding.
There's been nothing overly impressive about how many kilometers you've run Mr Damini. Let's hear more about black culture and excellence. 'Kilometre' cannot turn into a Lamba like David's E Choke or Tule and for someone whose out on the shoes of a giant, it'll most definitely not give you a great follow up to your smash projects.
I sincerely hope it was a molly induced freestyle and not the lead single for his next album.
Reviewed by Yinka @TheMerije
Yet again, Burna Boy projects his arrogance through the lenses of his newly released single, "Kilometre" produced by Chopstix.
Honestly, we thought we were over the "Burn Boy" who only speaks of how far he has come in his career, brags about being the baddest in the game, and claiming to be the Fela of his generation.
We have come to embrace the Damini Ogulu, who has the blood of an activist running through his vein and has what it takes to fight for black excellence through Afrobeats, spreading the word as he goes.
Following his Grammy win, we expected that the self-acclaimed African Giant would already have an insight as to what his audience depicts as an all-round banger in all sense of the word. But with Kilometre, it appears that Burna had some form of relapse, and was in a hurry to put out something, anything.
He honestly should have taken more time cooking up the song in the studio, rather than rush to a song that could easily be rated below international standards.
Although the beat bangs and would definitely rock the clubs when they fully get back in operation, the chorus has too much repetition that could easily make you crave the next song on your playlist.
The repeat value definitely sucks, and in my honest opinion, I'd rate the song a 4 out of 10.
Reviewed by Eniola Lasaki @phauziat
You Can Also Share Your own 'Kilometre' Review / Thoughts About Burna Boy's New Single With Us In The Comment Section Below