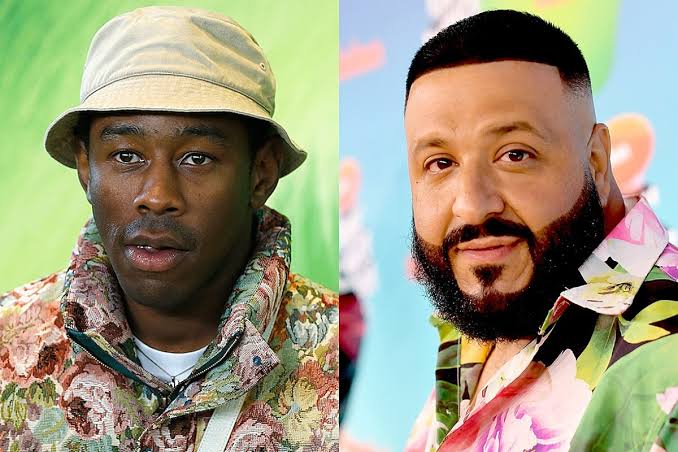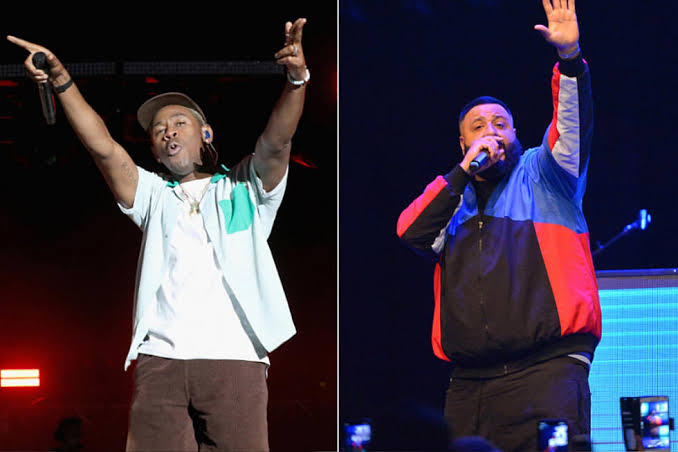 We brought you news some days ago about DJ Khaled being angry about his album, "Father of Asahd" not makingnthe number one spot on the billboard.
It was revealed that some 100,000 thousand downloads were disapproved by billboard to jeopardize the album from attaining the number one spot.
DJ khaled was however reported to throw shades at Tyler The Creator whose album made the number one spot.
Tyler's "IGOR" album took the number one position why Khaled's "Father Of Asahd" took the second spot.
However, after reports of DJ Khaled's shade towards Tyler, it now appears the rapper has responded to the superstar DJ in a sarcastic fashion.
Akadmiks posted some things on the internet in which Tyler went under to make some comments.
Tyler wrote under the post in a sarcastic manner, "who tf listens to Tyler."
Tyler who also has a show coming up at the Maddison Square Gardens which is already sold out commented on another post by Akadmiks.
Akadmiks wrote; "Tyler the creator chimes in"
Tyler then in another sarcastic manner responded, "HIS MSG SHOW SOLD OUT BUT FR REAL HAVE NEVER HEARD A TYLER SONG"

"Tyler The Creator Responds To DJ Khaled's Diss, Shades Him In Mysterious Fashion", 5 out of 5 based on 1 ratings.
---