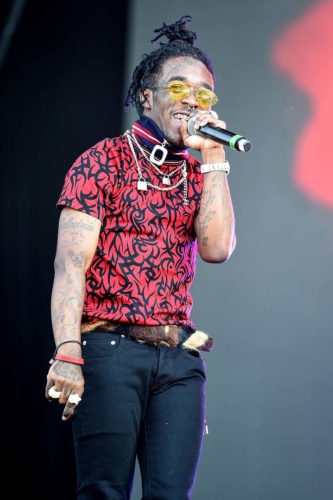 American rapper, Lil Uzi Vert has put an overwhelming smile on the face of a college student by offering to pay his college fees which is worth the sum of $90, 000 (32 million naira).
The rapper who was taking a walk with some of his associates was yelled at by the student who asked if Lil Uzi could help pay his school fees.
Uzi on hearing the boy turned back to have a proper understanding of the man wish. "Can you pay for my college tuition?" the man asked.
Uzi then replied, saying, "How much is your college tuition?" the man responded telling him he's a student of a university in America and said that his school fees is worth 90,000 dollars.
Uzi then said, "I could pay for that, but this is the thing, though. If i pay for your college tuition are you gonna finish college or are you gonna bullsh*t?"
"Nah, One hundred percent, I don't bullsh*t. I'll finish." Lil Uzi wanted to know what his Instagram name was and the man told him. "Make sure you show me all of your transcripts, everything. Show me all of your papers and everything and you can get $90,000 from me…if you don't show me, you won't get $90 grand. You gotta show me proof."

"US Rapper, Lil Uzi Vert Offers To Help Pay Man's 32 Million College Fees", 5 out of 5 based on 1 ratings.
Editor Rating

Rated 4 stars

Excellent
---
US Rapper, Lil Uzi Vert Offers To Help Pay Man's 32 Million College Fees

Reviewed by:

Published on:

Last modified:
---
---