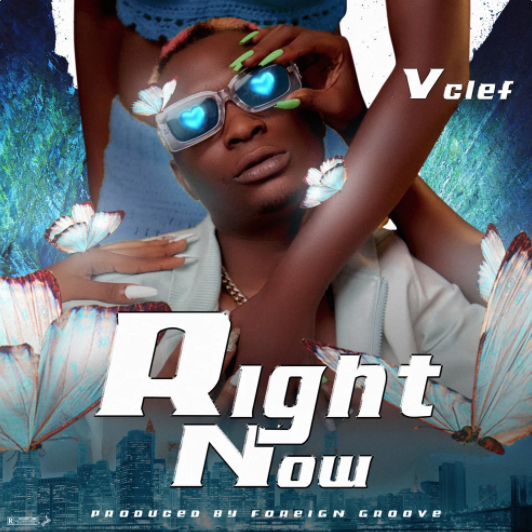 2Bad Music Worldwide finally dishes out the much Anticipated wave of the season. For quite some time now the industry had been held to a stand still while the internet and his fans worldwide became very eager to vibe to Right Now by Vclef. Recently he has been on the news severally, with mainstream tabloids writing effortlessly about his new single.
Vclef also promised his fans the best of the best classic chune with some exceptional vibes and here it is, the rave of the moment proudly gives to you a foreign groove produced melody with rhythmic vibes to groove out your worries with.
"Right Now" is seasoned with great vocals as composed by Vclef, rhymes, chords and sounds that will leave you wondering what you've been listening to all this while. The song is available on all digital platforms and you can download, listen, share, comment and follow Vclef on all social media platform.
Enjoy!
Stream On Spotify
GET/DOWNLOAD MP3 On Digital Stores