Vector has released a diss track; "Judas The Rat" in response to MI's "The Viper" and this has caused every Hip-Hop fan to go on a rampage on the internet.
There have been varying remarks regarding the track with many people having the feeling that MI was well addressed while others are feeling he wasn't. However, in the spirit of getting you guys along with the currently hot topic, we have decided to bring you some of the best reactions to Vector's diss on Twitter.
See posts below: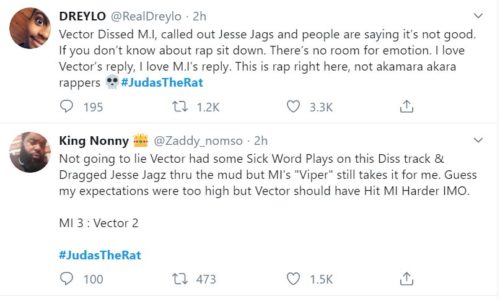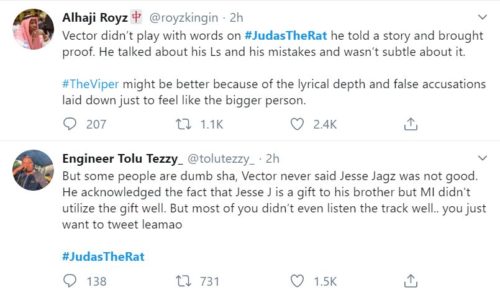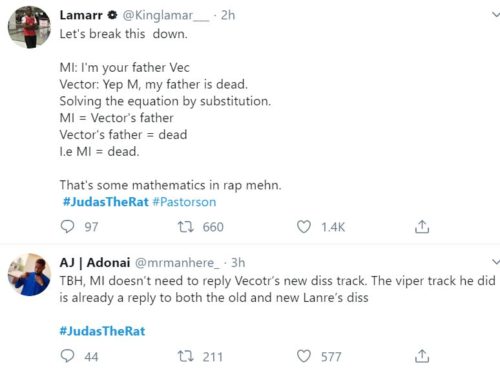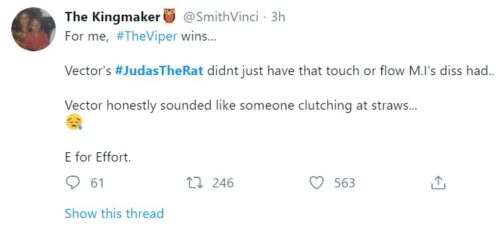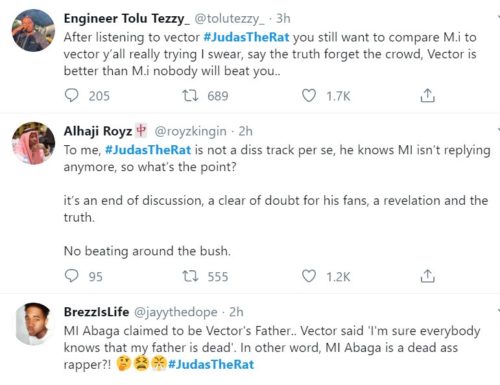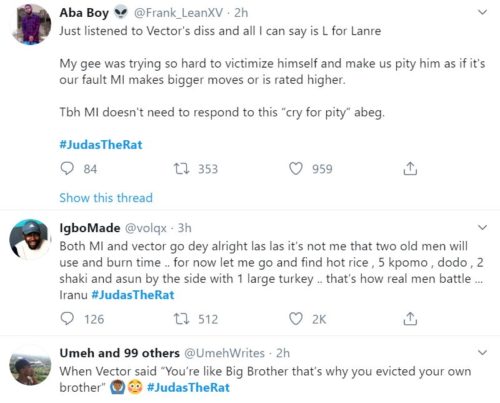 When Vector said "You're like Big Brother that's why you evicted your own brother" ?????? #JudasTheRat pic.twitter.com/IuTdY0Ib6V

— Umeh and 99 others (@UmehWrites) October 11, 2019

"Vector Destroyed MI's Career – Fans React As Vector Drops "Judas The Rat" Response To MI's; "The Viper"", 1 out of 5 based on 7 ratings.
---