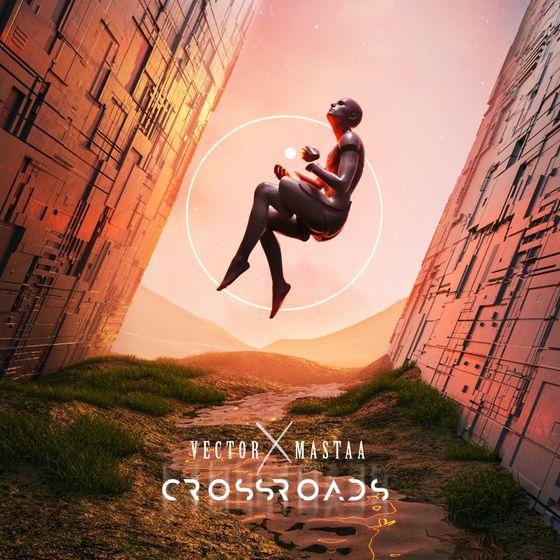 Vector (TheViper) and MASTAA (Masterkraft)'s New EP – "CROSSROADS"
Talented Rapper and Award winning Lyricist – Vector with Award winning music producer – Masterkraft (aka Mastaa) finally releases their joint EP- "Crossroads". The new body of work is a 5 tracks project with guest appearance of DJ Magnum and DJ Neptune on 'Eyan Colgate'. A Blend of Hip-Pop, Rap and AfroPop
"Crossroads EP"- A project that's an intersection of two giants is worthy of being called Cross Roads. MASTAA has proven yet again that he is the craft of music and Vector brought lyrics, wordplay and rap like it has never been heard before. This EP is the redefinition of rap in the African music landscape or perhaps the real definition of rhythm and poetry.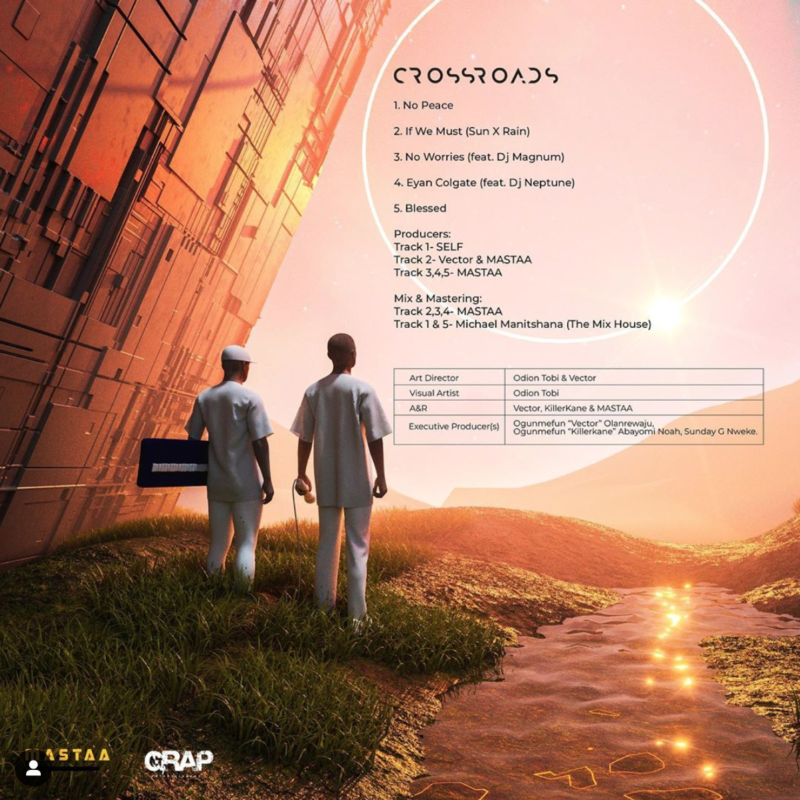 This EP is a journey into something new , eclectic, rhythmic , and refreshingly different. Using a mix of English, Yoruba and pidgin, and a medley of sounds deliberately arranged to stun and delight at the same time, Vector and MASTAA introduce us to a tune that adopts signature from all kinds of African sound, fused it nicely with the rhythm and pace that's unique to rap and created a revolution – Rapfrobeat.
Listen and Enjoy the full "Crossroads EP" below

"Vector x Mastaa – "Crossroads" (EP) ft. DJ Magnum x DJ Neptune", 4 out of 5 based on 58 ratings.
---