In a recent video shared on her Instagram story, renowned American rapper Cardi B, known by her real name Belcalis Marlenis Almánzar, expressed her contemplation to sell her collection of luxury cars that have been gathering dust in her garage.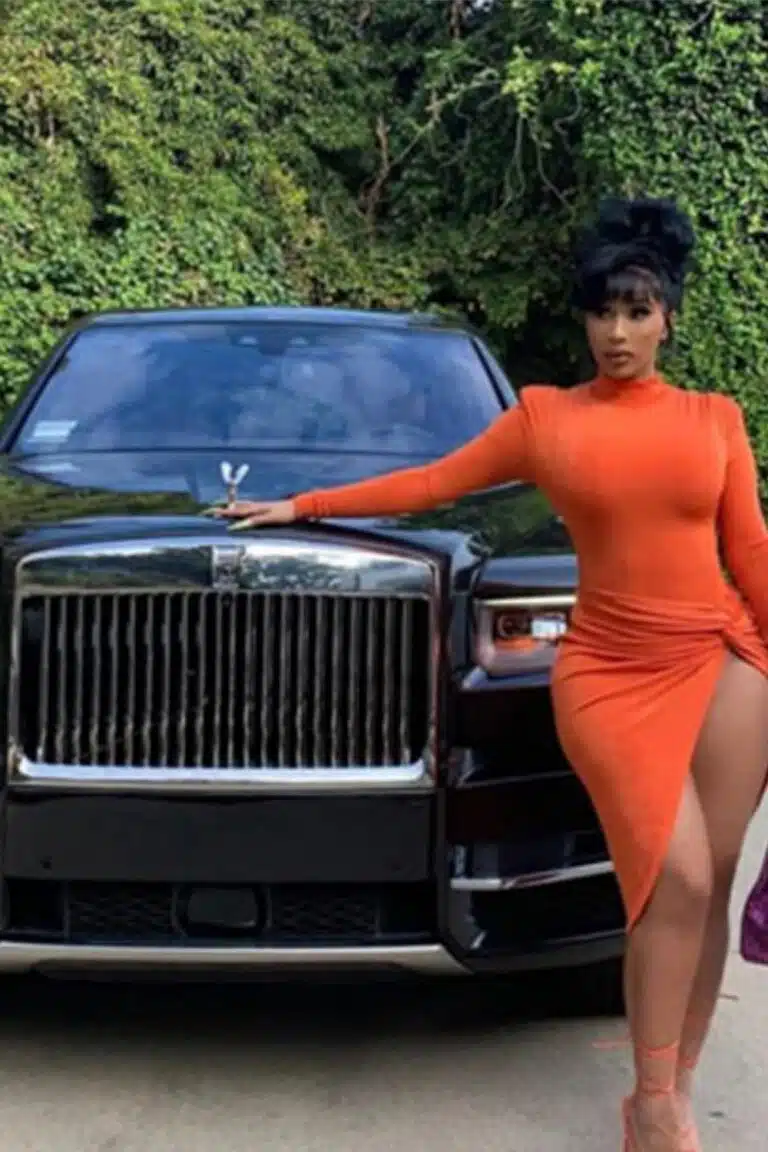 The artist, famous for her chart-topping hits and energetic performances, revealed that the lack of use and her own inability to drive made keeping these lavish vehicles unnecessary.
During the video, Cardi B showcased her impressive car collection, which includes a Lamborghini Urus, Chevy Suburban, Rolls Royce, and Lamborghini Aventador. She expressed her frustration with the current state of her collection.
She wrote;
"Look at all these cars just gathering dust. I don't even drive like that, especially because I don't know how to drive."
The rapper's husband, Offset, had previously gifted her a 2020 Rolls Royce for her birthday, adding to the luxurious fleet.
However, despite the sentimental value attached to these vehicles, Cardi B believes there is no point in keeping them if they are not being utilized.
The video shared on her Instagram story sparked curiosity among fans and car enthusiasts, as they wondered what the future would hold for these exotic automobiles.
While Cardi B has not disclosed any specific plans for the sale of her luxury cars, her intention to part ways with them was evident in her message.
See below;
View this post on Instagram