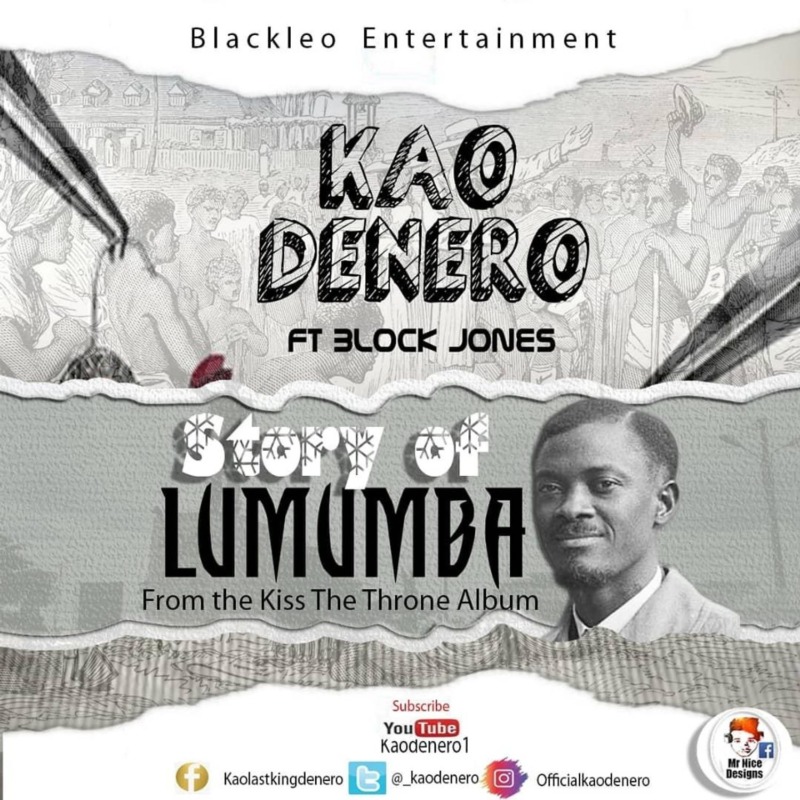 Kao Denero is the biggest Hip-Hop Artist from Sierra Leone and with some top-heavy new releases such as "Kenyatta" many fans from all over the continent are online arguing he is currently the number one hip hop artist from Africa.
Here is his brand-new video, "Story of Patrice Lumumba" the first Prime Minister of the Independent Congo who understood the need for and fought for a united Africa, who was assassinated in 1961 through the involvement of U.S., Belgium, England and other white imperial powers*.
This is a powerful message cleverly composed and delivered by Kao Denero. The record features Block Jones, a singer and song writer based in Sierra Leone. This song is part of his album "Kiss The Throne" available in all digital stores… Listen and Enjoy below
Watch the Official Music Video for 'Story Of Lumumba'
IG: @kaodeneroofficial
Thank You
UnderDaRock Management
Email: [email protected]
IG: @coscanino @udrmedia
Tel: +13472002509

"[Video] Kao Denero -"Story Of Lumumba" ft. Block Jones", 5 out of 5 based on 126 ratings.
---