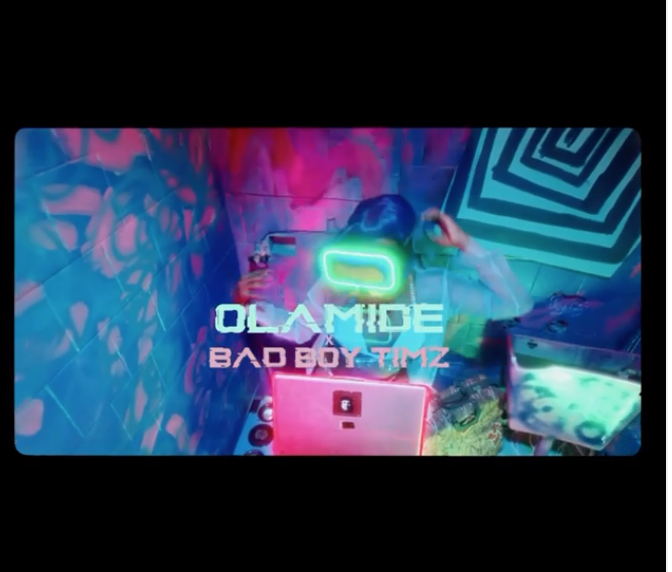 YBNL and EMPIRE presents 'Loading Video' performed by Olamide and Bad Boy Timz.
Olamide Sets Standard With 'Loading Video', Delivers It In VR – Virtual Reality.
From the album "Carpe Diem" here is another interesting music video shot for track 10 – LOADING, a dance track delivered by Olamide x Bad Boy Timz. The new 'Loading Video' is a follow up to the two previously released music videos; 'Infinity Video' and 'Triumphant Video' and its here based on high demand by the music fans.
King of the street, Olamide Baddo teams up with the next king of Afrobeat Bad Boy Timz (Yung Fela) to burst our speakers with this new party banger titled "Loading". This song is an Afropop – Amapiano mix, with a spice of hip-pop. Olamide had to rap on this one, and he took a shot at the NDDC boss which is quite interesting since most people would agree with his sentiment.
The Notable Lyrics of this song,
O sun o go
O ji o gba ope
Omo to sun lo go
Omo to ji lo gbo ope
O sun o go
O ji o gba ope
Eni to sun lo go
Eni to ji lo gbo ope
I can't feel my face no more
(I can't feel it)
I can't feel my legs no more
(I can't feel it)
Moti yo pa oo
(Moti yo pa oo)
Mo de ma jo pa o
(E de ma jo jo o)…
The Beat & Sound are what sold this track out and made it Fans Choice for another visuals request.
Are you a loader? If you one, Watch and Enjoy the Virtual Reality music video below, Shot by Clarence Peters.
"Loading (Non-VR)"