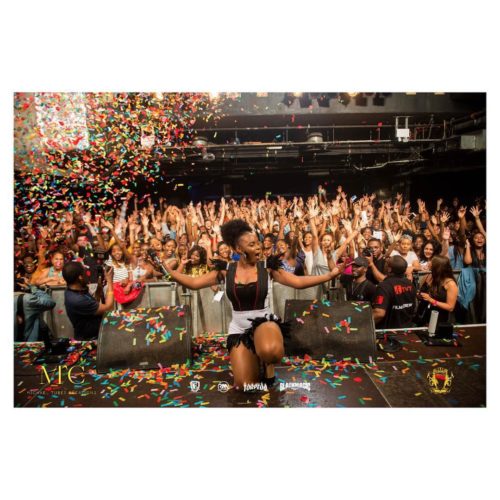 Yemi Alade is arguably the most successful touring act in modern times, and she is releasing receipts to ensure this fact is not undermined.
The diva who won the "Best Live Performer" at the 2018 Headies Award, and was recently unveiled as a nominee of the "Best Live" award  at the 2018 Africa Muzik Magazine Awards & Music Festival (AFRIMMA); has launched a new vlog series around her on-going "Black Magic World Tour".
The series shows Alade and her raved Ova Sabi band thrill fans during the European leg of the tour, as they crashed numerous nations across the continent delivering a killer set.