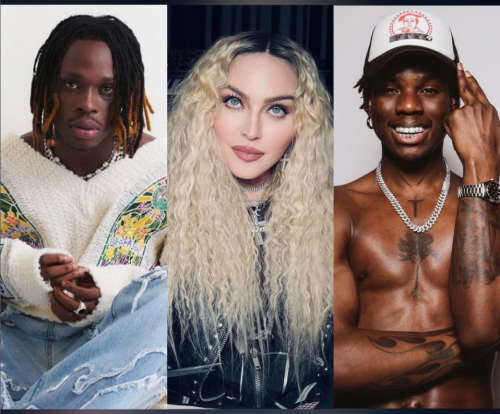 Afrobeats artistes are finally getting the recognition they deserve and it's so beautiful to watch.
Veteran American singer, Madonna recently attended one of Rema's show in the US and she had a lot to tell Rema after they linked up back stage.
According to Madonna, Rema is a great performer and she is so happy to have watched him live. Rema wasted no time in cajoling Madonna with sweet words. Rema told her he is always inspired by her work. In some deleted part of the link up, Rema was heard telling Madonna he would love to work with her.
This should come as no surprise as Fireboy did something similar when he met Madonna for the first time. However, it worked for Fireboy because Madonna featured him in her "Frozen" Remix video.
Watch video below;
View this post on Instagram