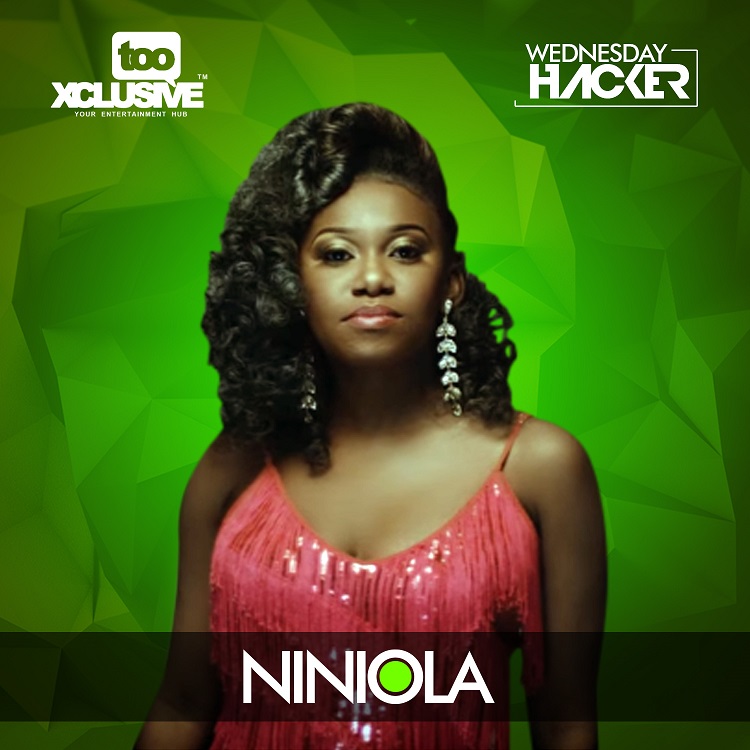 Hi guys!
Welcome to our first ever Wednesday Hacker, an avenue to really get to know what type of songs your favorite artistes are listening to and what it means to them.
The highly talented/groovy Niniola teamed up with TooXclusive to give us a list of songs that best describes her person. Take a listen and a read in Niniola's own words!
Enjoy!!
1. Shaba -Niniola
 Number 1 on my playlist and here is why. It's an upbeat song of Prayer and Appreciation to God for his abundant blessings in my Life… I mean, what's more important than the most high himself right? Added advantage, its a fantastic workout song, which also helps get me turnt up. hehehe.
2.Pickup -Adekunle Gold
Pickup by Adekunle Gold, is a feel good song. I like the way, he had the conversation with God hoping that his prayers are answered .It also has a funny side to it.
3.Work – Rihanna
Work, work work, work work work!!!! Yays!!!! This song has that energy boost that makes me want to keep whining my waist.. Dance/party mood starter!!!!
4.Mama – Kiss Daniel
We all know Mama is addictive. It starts playing, you start singing along, its just that good. A relaxing love song, gets me in the lovey dovey mood.
5. Jete -Niniola
The intro of the song "Jete" is quite playful.  Its a romantic song that makes me want to fall  in love over and over again.
6.Another Level – Patoranking
We all need that one thing that will make us want to keep pushing on, no matter what we might be passing through, this song does it for me everyday. You will be amazed at the way this song inspires me lol
7.I Concur – Timaya
 "I Concur" gets me on my feet any time i listen to it.. its a great dance song
8.Coat of many colours – Dolly Parton
This song makes me appreciate Family Love and the very little things that count
9.Oluwa ni – Reekado
God! God!! God!!! He is key and this song always puts me in the thanksgiving mood.. Oluwa ni helps me  acknowledge HIS grace in my Life.. kind of like a grass to grace type of song
10.Saving all my love for you – Whitney Houston
Nothing beats a Whitney Houston classic.. Its a declaration of love and the song delivery is superb. Makes me feel happy about love and being a singer.
With her playlist, tell us in three word what kind of person you think she is and if Niniola's top 10 playlist songs best describe your kind of person as well? …Let us know in the comment box.
Keep a weekly date with us henceforth for our Wednesday Hacker post.
Written by: Tope Delano and Niniola