Last Updated on Mar 5, 2022 | 11:44 by Tommy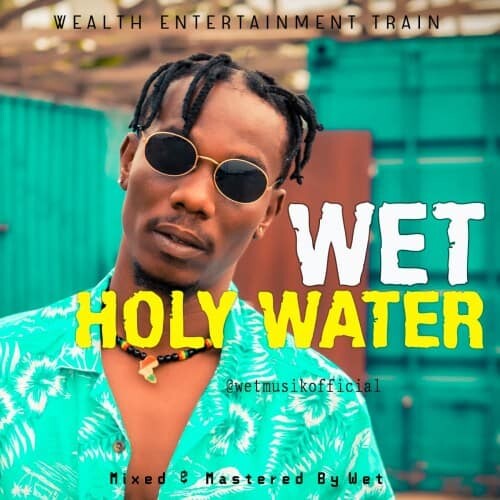 WET Finally Dropped! "Holy Water"…
I need some to qeunch my THIRST. Have been hustling all day wonna ease my STRESS.
A Fast uprising Artist releases his song called Holy Water'… a song that is well coined around our natural gift "palm wine". Great jam, great Afro vibe!
Short Story Behind This Great Tune!
Hmmmmn..My Music Journey Has Started… Ran Away From It… Needed To Survive! But was Caught Back! Grateful.
I was in the corner of my studio thinking about what have been through, The molestation, rejection, suffering and false rumor.. after have worked my ass off this day, needed some rest to ease my stress
and the vibe just came..HOLY WATER'…Meaning?
So, immediately i rushed to pick my guitar and started putting the pieces together.
l put on my D.A.W (Recording app) and started cooking up the beat, got it recorded, mixed and mastered by me. Grateful.
We all deserve happiness and don't allow anyone to steal that from you. Be positive and don't vibe with negative energy, create your world, create your happiness, and pray everyday.
"HOLY WATER" Watch And Don't Forget To Subscribe!