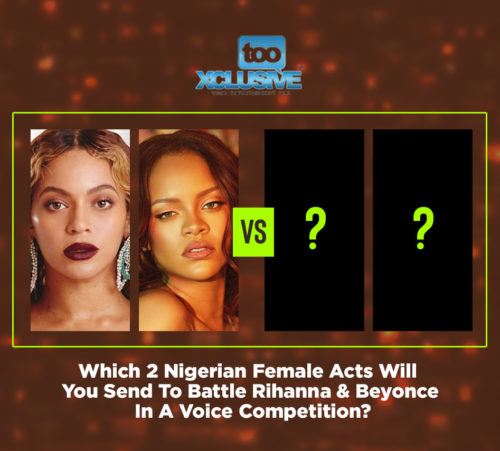 Let's imagine there is an international music body that takes it upon herself to test the musical prowess of American and Nigerian female music artistes via a musical competition that has to do with the quality and sweetness in the voice of these acts. Let's assume they look around the United States and pick Beyonce & Rihanna to represent them, waiting upon Nigerian music lovers to pick their own two for the competition, who are the two that you would bet your money on to give Beyonce & Rihanna a run for their money?
Which 2 Nigerian Female Acts Will You Send To Battle Rihanna & Beyonce In A Voice Competition?
Please choose wisely, our industry must not be embarrassed!
---