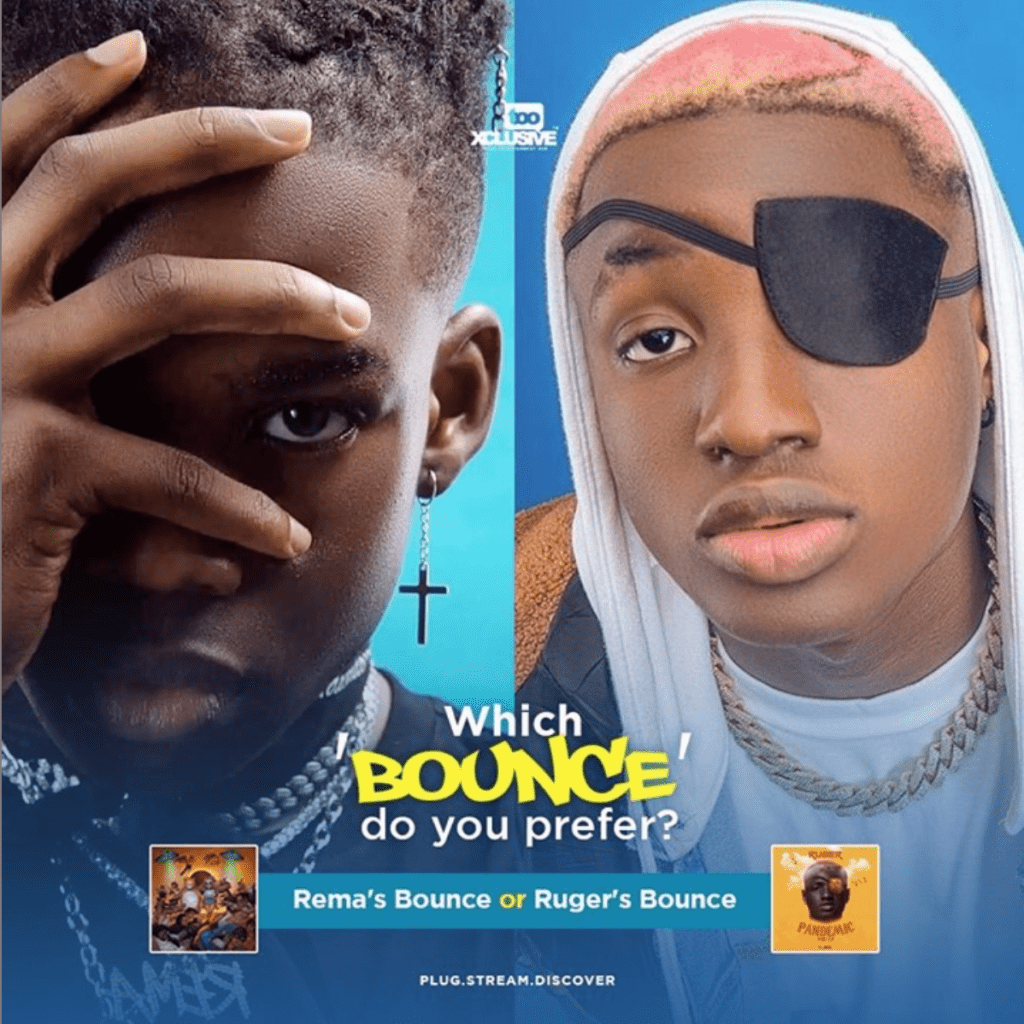 For the first time since signing to Mavin Records in 2019, Rema worked with the labels godfather, Don Jazzy, who switched things up and delivered a menacing, fast-paced production, unlike anything we've heard from him before.
"Girl I'm in love with your booty bounce…" Rema's Bounce was inspired by the luscious and magnificent body of the African woman.
"When I weigh the thing, E weigh one thousand pounds, Girl this night we dey go like seven rounds, Baby girl say you fine, You I desire, Baby na you I desire, Your yansh original, No be that kind Blac Chyna…"
Released in February, 2021, the uptempo tune with an infectious sound topped major charts and remaining No. 1 for weeks. Rema's 'Bounce' came with the instant Hit tag.
"She wants a gangster in her bed tonight, She wants me me I know…"
Ruger's 'Bounce' is off his debut EP, Pandemic released in March, 2021. Bounce turned out to be fans' favourite off the body of work, a groovy Afro-reggae/dancehall track produced by Kukbeatz.
"Bounce your body or we bounce you out
Girly go down north to south (not too south)
Do you agree, I can't shout"…
This song is one you can use to request for a romantic dance from a lovely girl at any fun gathering. Its a perfect party starter. Ruger dropped the visuals for the track in May and it currently has over 4.7 Million views on YouTube. Ruger's Bounce also is one of the Top 5 buzzing song in Nigeria.
Between Rema's uptempo Bounce and Ruger's mid-tempo Afro-reggae/dancehall Bounce, Which Is Hotter – Your Favourite?
Share your opinion in the comment section