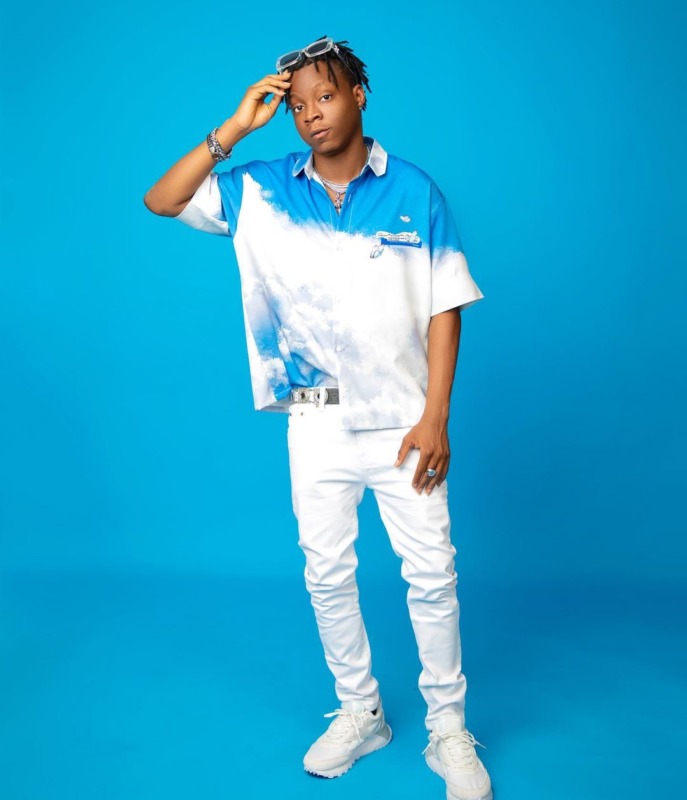 In The News Making Rounds, Starboy Terri Is Grateful To Osagie and Moses Johnson For Giving him is First and Major Step In Music Last Year.
Nigerian rising artiste, Terri in the early hours of today, February 21st, 2021 took to his Twitter account to share his music stand. He thanked God for saving his career, talked a little about the bad structure he faced and thanked Osagie and Moses Johnson for starting his first step in 2020.
He Tweeted;
"God Save terri, for 2 years straight, had no manager, no team, no plans, nothing to follow. Grateful for @iamtheOsagie and @TheMosesJohnson for starting my first steps last May 2020".
Recall that Terri came to the spotlight in 2018 with the Hit song BIA but since then he has been struggling to have a solid ground, a space of his own in the Nigerian music industry among his peers. The tweet above showed that the talented singer suffered bad management for 2 year before a finally breakout in 2020, when he dropped his debut EP – AfroSeries in May.
See his tweet below
This tweet didn't go well with some music fans on Twitter as many blamed Wizkid for not been able to rise and manage star. Seems fans truth reactions also didn't go well with Terri as the singer took down his earlier Tweet and tweeted the following,
"Honestly exhausted from all the negativity & bad vibes… I didn't complete my gratitude thread cos of all the pressure from just one tweet
I am forever grateful and loyal [email protected]
You can never understand, so your opinions about our relationship actually doesn't count".
"I'm forever grateful to my fans, you guys are the reason I do this #Terrifyers we got this! Zero yawa!
I'm grateful to @wizkidayo for @iamtheosagie and the entire team for all the lessons, experiences, I'm so ready! This one no be race!"
"Whoever you love, we're all humans.The world is going through enough for this hate. Protect your mind…don't give in to bad vibes!"
See His Tweets below
Honestly exhausted from all the negativity & bad vibes… I didn't complete my gratitude thread cos of all the pressure from just one tweet

I am forever grateful and loyal to @wizkidayo You can never understand, so your opinions about our relationship actually doesn't count.

— TERRI ? (@starboyterri) February 21, 2021
I'm forever grateful to my fans, you guys are the reason I do this #Terrifyers we got this! Zero yawa!

I'm grateful to @wizkidayo for @iamtheosagie and the entire team for all the lessons, experiences, I'm so ready! This one no be race!

— TERRI ? (@starboyterri) February 21, 2021
Whoever you love, we're all humans.The world is going through enough for this hate. Protect your mind…don't give in to bad vibes!

— TERRI ? (@starboyterri) February 21, 2021
---